Weight Management with the Chronodiet
How would you like to lose weight quicker while slowing down the aging process? Eating wisely can be rewarding when trying to reduce the waistline. By making smart meal decisions in tune with your body's natural rhythms, you'll be able to eliminate counting every calorie!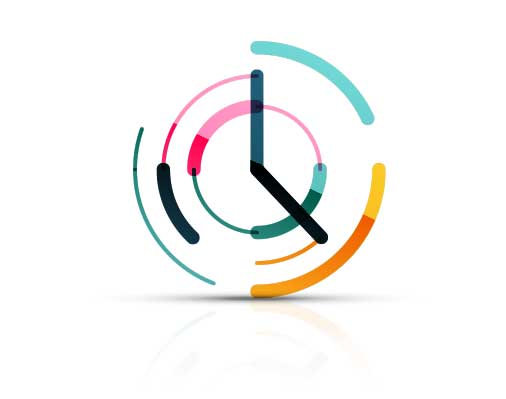 Timing is Essential
Chronobiology is all about the right thing at the right time. Subsequently, the Chronodiet is most simply about adjusting your meals in tune with the times your body optimally absorbs and processes particular foods and supplements. Unlike many diets that require joining a club, counting calories or meal-replacement shakes that are only a short-term solution and difficult to maintain weight loss on a permanent basis, the Chronodiet keeps the joy and variety in mealtime.
The hours between 12 p.m. and 2 p.m. are the most lenient time to enjoy a variety of foods where poor nutrition has fewer consequences at this time. At breakfast and dinner, one must be critically aware of eating right. Calories aren't just calories because the time certain foods are eaten is critical.
In addition during the five hours between breakfast and lunch, as well as between lunch and dinner, you have to avoid any snacks and/or sweet drinks. Between dinner and the next morning's breakfast you will have 12 hours without calorie intake.
Carbohydrates Are Key
Carbohydrates are not the enemy, despite what some trendy diets claim. A healthy and well-balanced nutrition plan incorporates food from three major groups and carbohydrates are of particular importance.
For breakfast, the body needs carbohydrates in the form of sugar or starch, with sugar being consumed slowly to avoid high insulin peaks. Whole grain foods are ideal paired with small amounts of fat to have a positive impact on sugar intake. Carbs found in baked goods, pasta, potatoes, rice, corn, fruits, sugar, soda and alcohol are best for lunchtime consumption. 40 percent of your daily nutrition should be compromised of carbohydrates eaten at the right time.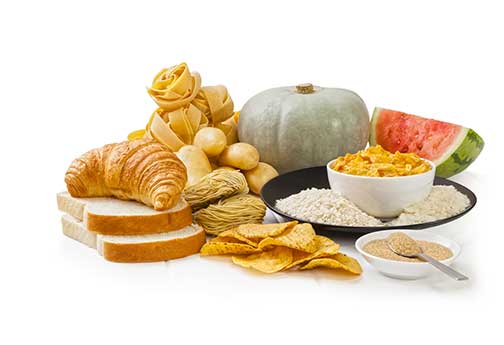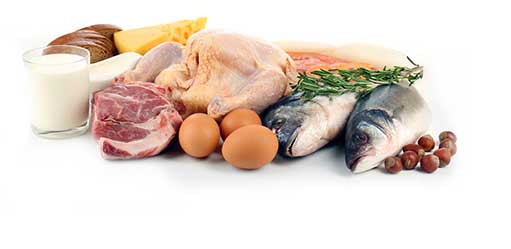 Don't Forget About Protein
Second in importance to carbohydrates is protein. 30 percent of your nutrition should come from foods rich in protein such as meat, fish, eggs and dairy. Take care to avoid animal proteins in the morning, but work them into a meal at noon where everything is allowed in sensible amounts. Protein-rich meals at dinner are advisable, provided you abstain from carbohydrates as this triggers a nightly low blood sugar phase that can lead to dementia, plus muscle and strength loss later in life.
Fats and Calories
Fats should compromise the remaining 30 percent of your nutrition. Butter, margarine, cream, oils and additionally meat and fish are all sources of adequate fats. Carbohydrates, proteins and fats are burned by the billions of cells in the body to provide necessary energy. One gram of carbohydrates generates four calories of energy, while a gram of protein is around two to five calories and a gram of fat come in around nine calories. If you don't burn calories, that's when they are stored and subsequently trigger weight gain.
Everything that your body does to survive is dependent on using energy, including digestion. This process can require anywhere from 100 to 300 calories depending on the food. For example, whole wheat takes longer and requires more energy to digest than processed white bread.
Nutrients are absorbed by the body either from the bloodstream or fat deposits in the body only during specific time periods. This is why what you eat and when you eat are key.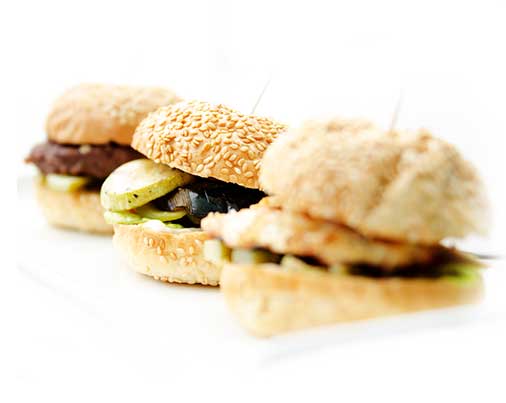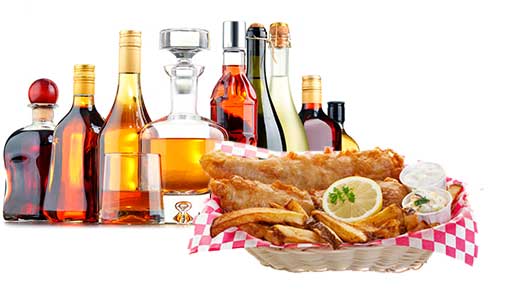 Reducing Fat Deposits
Baked goods, sweet snacks, French fries, sweet and alcoholic beverages are converted by the body into glucose. The molecules then pass by cells via the bloodstream. The negative effect of carbohydrates occurs when the corresponding sugar molecules are used for energy, leaving the fat stores untouched. This means avoiding the aforementioned foods and triggering the body to burn fat cells for energy instead. Because your body is always in need of an energy source, abstaining from carbs can stimulate fat burning. Going without carbohydrates can be difficult, which is why a good meal plan can help the body lose weight during sleep.
Lose Weight While You Sleep
Your organs can consume a large amount of energy while you sleep, provided you follow the recommendation to avoid carbohydrates at dinner. You must also be sure to avoid nighttime snacks before bed. Between dinner and breakfast you need 12 hours of fasting.
Regeneration is rapid at night. By avoiding carbohydrates from the late afternoon on, the lack of glucose in your blood then forces your body to break up fat cells instead to convert into energy to accomplish its overnight functions. Consequently, millions of fat cells shrink while you're sleeping.
Fat deposits are difficult to diminish due to their function as emergency sources of energy. The insulin hormone produced in your pancreas guarantees cells will always use glucose first before seeking fat cells as an energy source. The most difficult fat deposits to lose are the stomach, thighs and upper arms. Even people that are slender typically have two to three months of stored energy in their fat cells. For those that are overweight, there can be over a year's worth of fat reserves.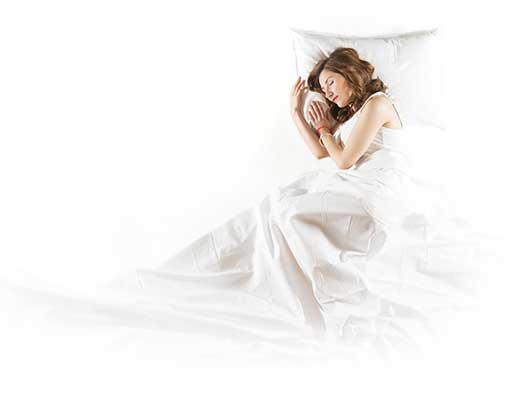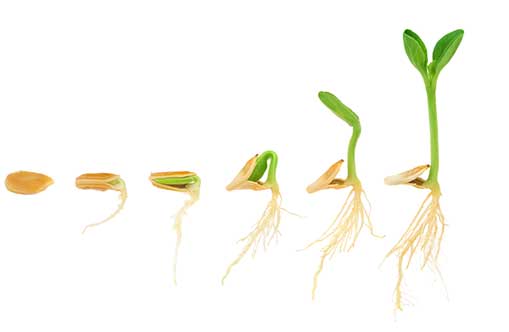 Evolution Knows Best
The standard three meals a day is desired by the body as this is when insulin is released so the glucose obtained from food can be utilized by the cells. The myth of five small meals per day prevents the spike in insulin and some of the glucose goes unused and thus is stored in the fat deposits. Even if the caloric intake of five small meals is comparable to eating only at breakfast, lunch and dinner, the risk of increasing fat deposits is higher.
The key to the Chronodiet is consuming carbohydrates in the morning, a mixture of protein and carbohydrates for lunch and just protein for dinner. This prevents an overproduction of insulin (provided you abstain from snacks). The insulin is out of the bloodstream by nighttime, thus triggering fat burning. Fat then becomes free fatty acids that are converted into energy.
The human body desires carbohydrates, so you can load up on them in the morning for a portion of the recommended 40 percent daily allowance, then combine carbs with protein at lunch. For example, a good breakfast for the Chronodiet consists of hash browns, pancakes with maple syrup, or bread and jam. Use caution with oatmeal or corn flakes due to the sugar content.
Lunch can be the most rewarding meal as that's when you can eat anything you want. Breakfast and dinner are when you need to be the most cognizant of particular foods.
The Chronodiet 101
Breakfast: Muesli without milk or yogurt (to avoid protein at breakfast), but soy yogurt or rice milk is okay and you can add fruit if you combine them with a small portion of good oil. Sweet breads, croissants, pancakes, hash browns and cereal without sugar are also good foods for the morning.
Lunch: You are free to eat anything at noon in sensible amounts, provided you abstain from sweetened beverages.
Dinner: Avoid potatoes, pasta and breads in the evening. Meat, fish, eggs, dairy products and vegetables are all suitable evening meals.
The time schedule will be:
Breakfast,– five hours fasting – Lunch – five hours fasting – Dinner – 12 hours fasting