As COVID-19 and its related variants continue to be a global health concern, researchers are hard at work seeking potential protections and solutions. After all, even people who have taken the anti-COVID shots can still come down with COVID-19. Intriguing new research suggests that melatonin affects COVID-19 mortality rate, sepsis and thrombosis.
Melatonin, a hormone currently best known for its association with sleep quality, performs a number of functions within the body, including aiding in enhancing immune system functioning and efficiency.
The Many Roles of Melatonin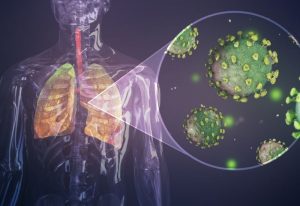 Melatonin is a hormone that is produced by the pineal gland, located in the center of the brain. First isolated in 1958, researchers are still learning about the various functions of melatonin in the human body.
In recent years, many people have become familiar with this hormone because of its role in the sleep-wake cycle, circadian rhythm health and the use of melatonin supplements in helping to combat some sleep issues. However, that is far from the only role melatonin plays. Melatonin is also involved in immune system regulation and functioning. It has antioxidant properties and is an important regulator of essential metabolic processes, including the balance of glucose and insulin.
Researchers Say Melatonin Affects COVID-19 Mortality Rate
According to a study conducted at Al-Shifaa Hospital in Mosul, Iraq, and published in the International Journal of Infectious Diseases, patients with severe COVID-19 that were given melatonin supplements were less likely to develop such complications as sepsis or thrombosis and were less likely to die. The study took place between December 1, 2020 and June 1, 2021 and there were 158 patients involved in the study. The participants were divided into two groups.
The control group was made up of 76 patients with severe COVID-19. These patients received standard medical care each day. The remaining 82 patients were given the same daily standard medical care plus 10 mg melatonin. On days 5, 11 and 17, the rates of mortality, thrombosis and sepsis in the two groups was compared.
The control group didn't fare as well as the group receiving the melatonin supplement, experiencing higher mortality rates, as well as more incidents of sepsis and thrombosis. For example, by the 11th day, eight people in the control group experienced sepsis, compared to just two in the melatonin group. By the time the study ended, the control group mortality rate was 17.1 percent, with the melatonin group experiencing just 1.2 percent mortality.
Another Study Linking Melatonin to Better COVID-19 Outcomes
The Al-Shifaa Hospital study isn't the first study to link melatonin supplements to better COVID-19 outcomes. A study published in PLOS Biology, a peer-reviewed biological sciences journal, in November 2020, also found a link. A much larger study utilizing multiple data sets, this study found that people using melatonin regularly were 28 percent less likely to test positive for COVID-19. When looking specifically at African Americans, there was a 52 percent less likelihood of testing positive for COVID-19. Melatonin seems to play a role in regulating inflammatory processes, an important concern with the potential for the cytokine storm associated with COVID-19, as well as support cell health and function.
According to the researchers, melatonin may be useful both as a preventative and as a treatment. They stressed the importance of further research to confirm their conclusions and for greater understanding of the specific mechanisms linking melatonin supplementation to better COVID-19 outcomes. However, as the lead researcher Dr. Feixiong Cheng was careful to point out, this doesn't mean that everyone should just start taking melatonin supplements without first talking to their healthcare provider.
Melatonin Supplements Need to Be Used Correctly
Melatonin is a powerful hormone, performing important and essential tasks within the body. Therefore, popping melatonin supplements willy-nilly is unwise. Taking melatonin at the wrong time of day can be disruptive to sleep timing and quality, potentially disrupting the restorative deep sleep so important to immune system functioning and physical healing and growth. Furthermore, skewing melatonin levels by supplementing at the wrong time of day can have a negative impact on circadian rhythm health.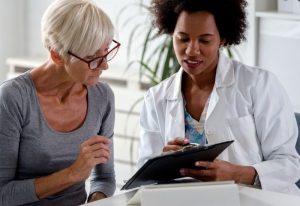 As when making any significant change to your health routine, it is always better to discuss taking melatonin with your primary care provider before you start taking it. This is especially true if you routinely take prescription medications. It's important to make sure that there won't be any negative drug interactions.
However, in general, melatonin should be taken 30 to 60 minutes before bedtime. Unless directed to take a specific amount by a doctor, the typical dose is 1 to 5 mg. Headache, dizziness and nausea can be side effects. If experiencing such mild side effects, reduce the dosage and mention the experience to your health care provider.
Provide Natural Support
Whether or not you choose to supplement, there is much you can do to promote healthy natural melatonin levels. Eat a nutritious diet rich in fiber, choosing real, whole foods over processed foods. Include melatonin rich foods, like milk, eggs, fatty fish, nuts, tart cherries and goji berries. Get morning light exposure daily. For maximum benefit, combine that light exposure with physical activity. Keep regular hours, waking, sleeping and dining at the same times every day.