The link between mental illness and a disturbed circadian rhythm is clear. However, new research suggests that ultradian rhythms and mental health are also deeply connected.
Mental illness can have a huge effect on daily rhythms. People who struggle with mental illness often see an impact on every aspect of their life, but nowhere as much as in their daily routines. People with mental illness often struggle to eat healthy meals on a regular basis and otherwise keep a functional daily routine due to the limitations of their illness. However, new research suggests that ultradian rhythms are essential to maintaining good mental health.
What Are Ultradian Rhythms?
Most people are familiar with circadian rhythms, or internal 24-hour clocks. Our circadian rhythms are essential to maintaining a healthy sleep-wake cycle and, ultimately, to maintaining good overall health. However ultradian rhythms, or rhythms of less than 24 hours, are also crucial to health, especially mental health.
A new study in chronobiology explored the link between ultradian rhythms and mental health. Our bodies have a four-hour cycle, which is why humans tend to eat three times a day at regularly spaced intervals. These four-hour cycles can be seen best in newborns who eat and sleep on a roughly four-hour interval until they become acclimated to a 24-hour day.
Four-hour ultradian rhythms appear to be governed by the neurotransmitter dopamine, which is also crucial to mental health. Dopamine imbalance has been found to be an important piece of the puzzle in diverse mental illnesses from schizophrenia to bipolar disorder.
Ultradian Rhythms and Mental Health
Researchers looked at mice that were genetically modified to have disrupted sleep cycles. These mice were more likely to show mental disturbances when they had disruptions in their dopamine-based ultradian rhythm. In fact, their four-hour cycles were stretched out much longer than normal, often as long as 48 hours. The mice with 48-hour ultradian rhythms showed symptoms similar to bipolar disorder, which appears to follow a 48-hour cycle in humans as well.
New Hope for Mental Illness Treatment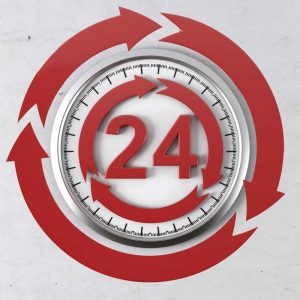 This study is groundbreaking for several reasons. First, it is the first study to identify a dopamine oscillator as the basis of four-hour ultradian rhythm. Second, it is the first study to identify a link between ultradian rhythms and mental illness. This new discovery offers new hope for treating mental illness. Maintaining a healthy four-hour cycle and a regular daily routine may help people to stabilize dopamine levels and treat some of the symptoms of mental illness, especially once the cues for this ultradian rhythm are identified. Alternately, treating the dopamine disorder underlying both the disrupted daily routine and the mental illness may be a new and successful approach to treatment.
Links Between Mental Illness and Your Internal Clocks
This is not the first time that mental illness has been linked to chronobiology. Previous research suggests that people with major depressive disorder suffer disturbances in their REM cycles, which are crucial to productive sleep. Psychotic disorders such as schizophrenia have also been linked to biological clocks; people who have schizophrenia are more likely to have mutations in the genes that govern circadian rhythm.
Despite being common, mental illnesses are one of the greatest challenges to health care. Stigma and misunderstandings are common, and physicians struggle to find adequate treatments. These new insights into the link between mental health and internal clocks may offer new avenues for more effective treatment, allowing people with mental illness to live happier and healthier lives.