Research now shows that individuals who are visually impaired are almost three times more prone to seasonal affective disorder, or SAD, than those with normal vision.
Seasonal affective disorder is a depression brought on by seasonal change. The symptoms usually start in the fall and last throughout the winter. Symptoms include depression, moodiness, lethargy and increased cravings of carbohydrates.
Circadian Biology and Seasonal Affective Disorder
Chronobiology is a specific branch of biology that focuses on our innate biological rhythms. This includes the circadian rhythm, which is the physical, mental and behavioral changes that one goes through in a roughly 24-hour period each day, More simply, it's how we respond to light and darkness in our environment.
In the absence of light cues, our physiological rhythm can go awry. The internal clock of SAD sufferers possibly loses synchronization in the winter months when there are shorter periods and lower levels of light each day.
The Visually Impaired are Most Vulnerable to Lack of Light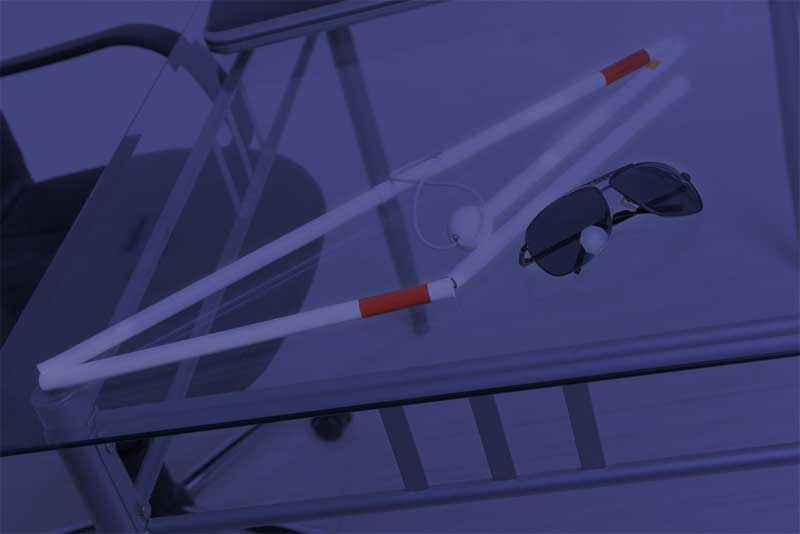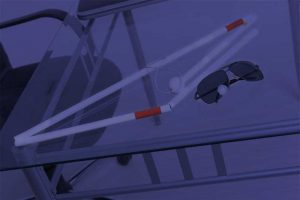 A study published in the British Journal of Psychiatry suggests that the visually impaired are three times more likely to be affected by seasonal affective disorder. The researchers discovered that the visually impaired were the most effected by lack of light when compared with those with normal vision and the blind. At first the researchers were surprised by their findings, but then it made them question whether SAD started in the eyes, not in the brain. They began looking at photoreceptors in the eyes of the visually impaired, which are receptors that are sensitive to light. They found that those who were visually impaired had the most sensitive photoreceptors of the tested groups. Because their photoreceptors are so sensitive to changes in light, they were more sensitive to environmental lighting changes, thus making them more vulnerable to seasonal depression.
Basically stated, imagine that you are visually impaired. If your ability to intercept light through your eyes is already low, then the absence of light makes it even more difficult to intercept the light cues you need in order to keep your circadian rhythm intact. It makes sense that during the winter months, when it is typically dark earlier in the evening and throughout the day, that with visual impairment you would be even more vulnerable to seasonal affective disorder.
Light Therapy to Alleviate Symptoms
If you do have SAD, there are options available. Light therapy can offer effective treatment to alleviate the symptoms of winter depression. You can buy light therapy devices over the counter, but you may want to consult your doctor about which device is best for you. Different light therapy devices produce different types of light and with differing intensities. Light therapy has been shown to reduce the symptoms of SAD even in the visually impaired.