Although numerous studies prove that children need plenty of sleep in order to thrive, one new study suggests that lead may have a tremendous impact on children's sleep patterns.
Sleep deprivation and lead exposure both have a significant impact on child development. However, as a new study from Penn Medicine shows, lead exposure may actually be a major cause of disruptions in children's circadian rhythms. This study truly shows how the environment can play a critical role in one's internal biology.
The Theory Behind the Study
The study's main investigator, Dr. Jianghong Liu, says that until now, very little has been understood about the ways in which exposure to heavy metals cause circadian rhythm disruptions in children and adolescents. Dr. David Dinges, Professor and Chief of the Division of Sleep and Chronobiology in the Department of Psychiatry at Penn Medicine, also believes that outside environmental factors lend to disruptions in circadian biology, particularly in the case of children.
Who They Studied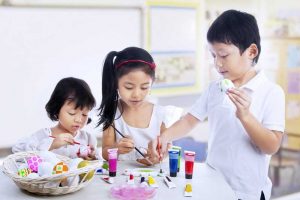 The team, including doctors Liu and Dinges, focused their study on more than 1,400 Chinese children beginning back in 2004. Over the last decade, the results have been startling. Lead exposure is prevalent in China, particularly in poorer areas where lead paint still persists. What's more, studies show that some children's toys manufactured more than a decade ago also contain lead-based paint. Although efforts are underway to remove lead from the environment, the problem still exists, and it may be more detrimental to children's sleep than anyone had previously thought.
What They Did
The researchers collected blood samples from each of 665 children back in 2004, when the children were between the ages of three and five years old. Six years later, when the children were between nine and 11 years old, the researchers assessed and documented their sleep patterns along with the help of questionnaires provided to their parents. The study found that the main disturbances were insomnia, difficulty staying asleep, daytime fatigue and waking very early in the morning. Many of the children even resorted to sleeping pills in order to obtain a healthy amount of sleep.
How Lead Affects Children's Sleep
Once the research was complete for the first group of children, the results were clear. Children with higher levels of lead in their bloodstreams, equal to or more than 10 micrograms of lead per deciliter of blood, were two times as likely to utilize sleeping pills and three times as likely to experience frequent insomnia than children with minimal or no exposure to lead. This is a strong indication that lead as an environmental factor has a significant impact on sleep patterns in children. Additionally, the physicians will continue to study the children for signs of more long-term sleep disturbances, even into adulthood.
The Side Effects of Environmental Lead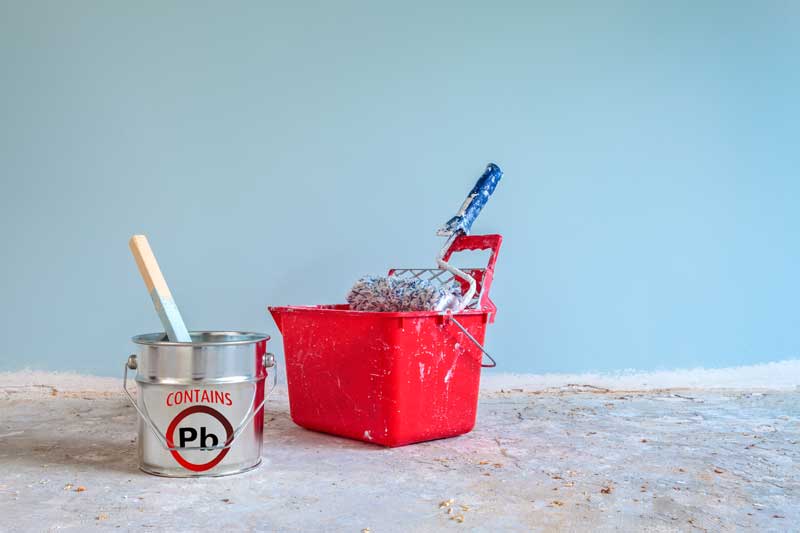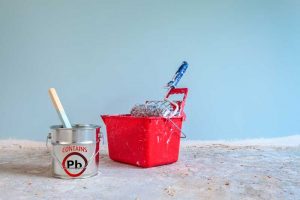 In the United States, almost all children undergo lead testing at some point during their early childhood years. Lead is linked to a number of physical and neurologic conditions. These include but are not limited to: significant developmental delays, learning disabilities, mood disorders, irritability, loss of appetite, significant weight loss, fatigue, vomiting, chronic constipation, hearing loss and even measurable brain damage. In fact, without intervention, lead poisoning can be fatal. Although the U.S. continues to take measures to remove lead from the environment, nearly 40 percent of American adults have enough lead in their bodies to cause significant health issues.
What the Study Means for the Future
Although the study shows that a link certainly exists, scientists and doctors are still not sure why or how lead exposure causes disturbances in sleeping patterns. While some believe that it may be due to problems utilizing melatonin, a hormone produced within the body that helps regulate circadian rhythm, others believe that the disturbances may be caused by failed neurotransmissions in the brain stem and hypothalamus, the parts of the brain responsible for regulating wakefulness. Further research may be able to pinpoint these causes, but for now, it is clear that removing lead and other heavy metals from the environment is important to developing healthy sleep patterns at a young age.
Many things cause disruptions to children's sleep, but as this new study suggests, environmental factors such as lead play a larger role than researchers speculated. It is hoped that these findings will shine an even brighter light on the dangers of lead-based paint and other products.