Understanding and attacking the circadian rhythm of cancer cells may be the most effective way to treat cancers such as acute myeloid leukemia, according to a new study.
Treating cancers such as acute myeloid leukemia is one of the greatest challenges in modern medicine. Because cancer cells are human cells, many therapies that target cancer cells can also affect healthy ones. In order to develop better treatments with fewer side effects, researchers have been studying what makes cancer cells different. One key difference between healthy cells and cancer is in their circadian rhythm, which may offer new avenues for treatment.
What Is Acute Myeloid Leukemia?
Acute myeloid leukemia is a type of bone marrow cancer that affects blood cells and their precursors. It can affect red blood cells, white blood cells, platelets or any combination of these. Because blood cells are critical to almost all bodily functions, this type of cancer can present with a wide variety of symptoms such as fatigue, fever and easy bruising. This type of leukemia is also at high risk of metastasis, or spreading, because blood cells access the entire body.
The Circadian Rhythm of Cancer
Disruption of a cell's internal rhythm has been proven to be a major cause of cancer, but it may be the treatment for cancer as well. When people do not get enough sleep or sleep odd hours, they are more likely to develop mutations that lead to cancer. Mutations in CLOCK genes and other genes related to circadian rhythm seem especially important in the movement of a cell from healthy to abnormal to malignant.
A new study suggests that acute myeloid leukemia cells have a very different circadian rhythm than healthy cells. Cancer cells often grow uncontrollably, without the checks and balances that control growth in healthy cells. Leukemia cells appear to be especially dependent on two genes, BMAL1 and CLOCK. While CLOCK is a necessary gene for healthy blood cell precursors, BMAL1 is not. Targeting the BMAL1 gene could kill acute myeloid leukemia cells without affecting healthy cells.
In addition, leukemia cells appear to be active at times of day when normal cells are not. Targeting therapies to these times, known as chronopharmacology, leads to more effective treatment of this cancer with little effect on other cells in the body.
Chronopharmacology and Cancer Treatment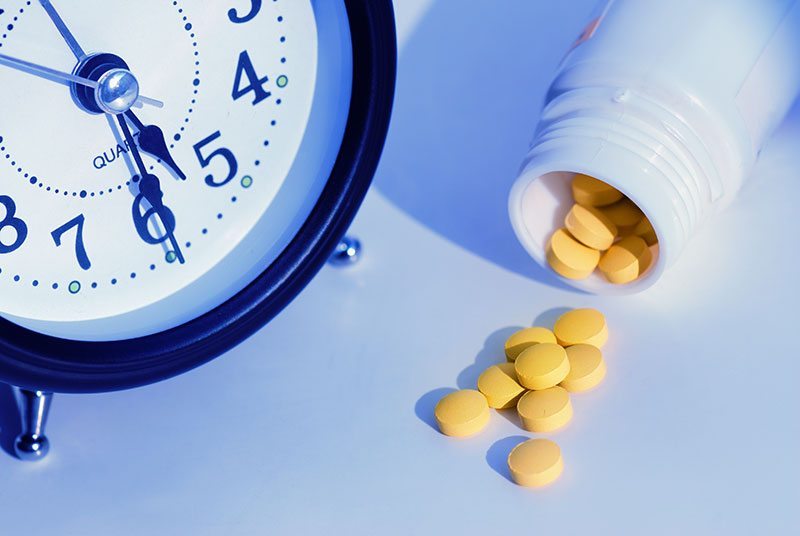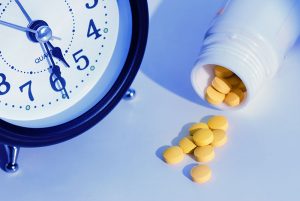 Chronopharmacology, or timing treatments for the time when they will be most effective, is one of the hottest areas of medical research. Until recently, scientists and doctors did not have solid knowledge of the biochemical basis of circadian rhythm. The last decade has brought thousands of new studies on the natural rhythms of different cells and organ systems, as well as new ways to measure cell activity. Cancer appears to be especially responsive to carefully timed treatment, as the innate rhythms of cancer cells are almost always different from those of healthy tissue. Information about the internal workings of cancer cells is providing new approaches to treatment.
Cancer is a disease that is deeply intertwined with the body's internal clocks. Because of this relationship, chronopharmacology is especially promising in treating a variety of cancers. However, timing appears to play an important role in many health issues. Understanding the relationship between innate rhythms and disease will help doctors and medical scientists to treat patients more effectively and with fewer side effects.