Are you getting enough sleep and still suffering from sleepiness and fatigue? If so, you may be suffering from a condition known as circadian-time sickness.
Millions of people around the world suffer from a sleep disorder. Even more suffer from what medical professionals call "vague symptoms." These symptoms are called vague because they can be caused by almost anything and include fatigue, sleepiness, depression and other nonspecific health issues. New research suggests that these vague symptoms may be caused by a dysregulation of your circadian rhythm called circadian-time sickness.
The Role of Circadian Rhythm in Health
Your circadian rhythm, or innate 24-hour biological rhythm, is a complex series of clocks that keep your body on track and ensure that a variety of vital processes occur at the optimal times. This process begins when the retinas of your eyes sense light or darkness. Your body sends a message to your brain, which proceeds to signal the production of hormones such as melatonin and cortisol. These hormones tell the other cells in your body whether it is day or night and whether your body should be preparing to rest or to rev up for action.
Our bodies also receive and process other environmental cues, such as when we eat food and when we exercise. Because this system is so complex, it can easily become out of sync. This is especially true in modern life when we are exposed to light late at night while our bodies are otherwise telling us to sleep.
What Is Circadian-Time Sickness?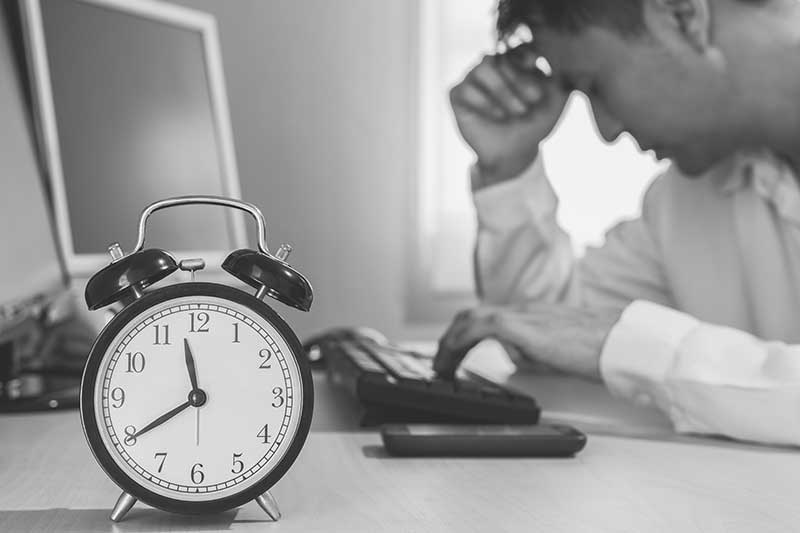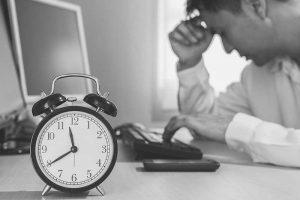 A disrupted body clock can affect you and your health even if you are getting the recommended amount of sleep. This can cause symptoms including depression, exhaustion, sleepiness, memory problems and metabolic syndrome. Circadian biology researchers are tentatively calling this circadian-time sickness. People with circadian-time sickness get plenty of sleep but this is not optimal, high-quality sleep at the right time of night. The result is that you can wake up fatigued and suffer from ill health effects even after a solid eight hours of slumber. Anyone who has ever suffered from jet lag, a form of circadian-time sickness, knows this feeling.
How can you be so tired while getting enough sleep? Chronobiology researchers believe that conflicting cues are the cause. Eating a late night snack may cause this, or moving to a time zone with different light-dark cues than your body is used to. The same way people can get motion sickness when the motion they are exposed to rapidly changes, researchers believe we can get time sickness, which has many of the same effects.
Getting Your Internal Clocks Back on Time
Scientists remain unsure of exactly what physiological processes cause circadian-time sickness so a one-size-fits-all treatment option remains elusive. However, there are ways you can help to get your circadian rhythm back on track. Try to keep a consistent bedtime and waking time, even on weekends. Seek exposure to bright natural light during the day. Turn off or dim devices, lamps and other sources of light in the hour before you go to sleep. Many people find that a melatonin supplement taken before bed helps them to fall asleep and get the restful sleep they need.
Circadian-time sickness likely affects a large proportion of people in the modern world. It is difficult to have a healthy circadian rhythm in an age of late nights and bright electrical lighting. However, chronobiology has given us a slew of research that highlights the importance of a healthy circadian rhythm in all areas of human health.