Obesity is a major issue in the United States, with more than one-third of adults suffering from this health disorder and its associated diseases. While researchers have tried for years to understand obesity, effective treatments remain elusive. However, a new chronobiology study suggests that obese people can lose weight by changing the times that they eat, even with no other changes in diet.
Fasting Times and Weight
Modern medical researchers recommend that people eat small meals at regular intervals to keep their blood sugar levels even and their metabolisms high. However, a new study suggests that this approach may actually be contributing to obesity in the United States. Circadian biology researchers suggest that spending longer amounts of time fasting may be better for human metabolism and overall health.
Fasting and Grazing Mice
Researchers in this study, which was recently published in the journal Cell Metabolism, noticed that laboratory mice who grazed throughout the day were more likely to be overweight and also to have a variety of health problems, regardless of what they eat or how much of it. In addition, having regular meal times that did not vary widely was also an important factor in health and weight.
The mice who were the healthiest ate the same food as other groups, but they were given food only as set times within an eight hour period of the day. The rest of the time, the mice were not allowed to eat.
These mice ate the same amount of calories and fat yet their weight dropped quickly to a healthy level and they were less likely to develop weight-related diseases such as Type 2 Diabetes. While this is astounding news for mice, what does it mean for humans?
American Eating Habits and Obesity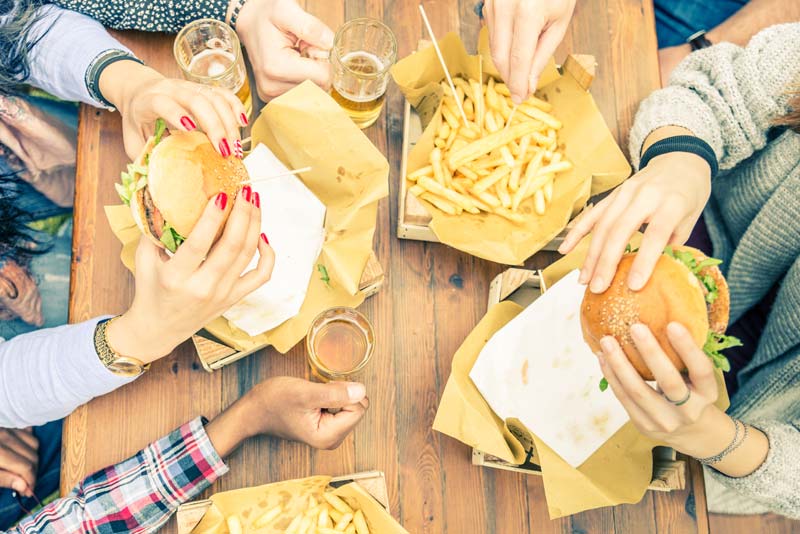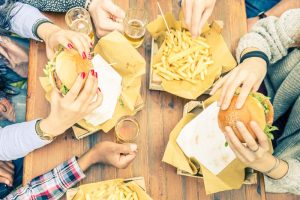 Many diet experts in the U.S. have recommended eating more often, and Americans eagerly comply. In fact, the most common advice is to eat every three hours to keep energy and metabolic levels high. While this advice makes sense to experts on an intuitive level, however, there are no studies suggesting that this practice will lead to weight loss. In fact, Americans have continued to gain weight just as quickly after the release of this popular advice.
This new study offers hope for people who have continued to gain weight under conventional dieting advice. However, many wonder why eating at different times would cause weight loss. Chronobiology and cell biology researchers believe that they may have the answers. When researchers looked at the cell proteins of mice in both groups, they found that mice who ate only during the same eight hours in a day had more markers of normal, healthy metabolism compared to those who could eat at any time. For some reason, fasting for 16 hours a day, every day, has a protective effect on cell metabolism.
Metabolic Jet Lag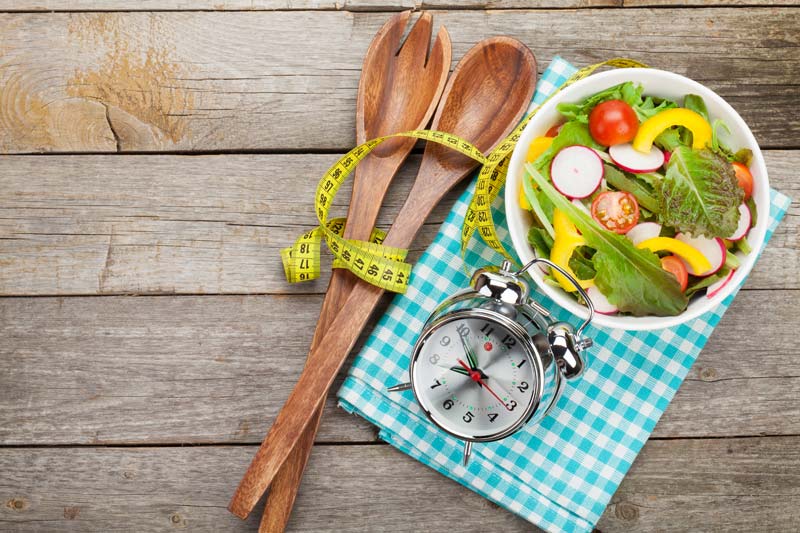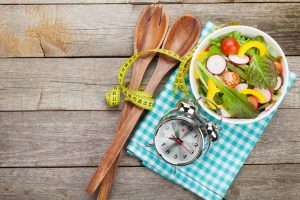 Although this new research seems counter-intuitive, it actually supports the conclusions of a few other recent studies. Another recent study found that people who eat early in the morning and late at night can develop a kind of "metabolic jet lag" that has deleterious effects on both their circadian rhythm and their metabolism. Eating at irregular times or even making occasional changes in meal time can confuse your body and cause a wide range of health problems from obesity to insomnia.
In one study, a group of overweight people were asked to photograph everything they ate using a special app. The app also collected meta data such as time and place. Participants who were reminded only to eat in a set eight hours of the day lost weight and reported sleeping better, which supports the idea that prolonged daily fasting is good for the metabolism and the circadian rhythm.
Could this kind of eating pattern work for you? The circadian biology researchers behind this study have released an app called MyCircadianClock for people who would like to give this kind of eating pattern a try. Eating according to one's circadian rhythm may offer hope for people who struggle to lose weight and improve their health.