Can sleep disturbances contribute to mental illness? A new study suggests that bipolar disorder and disrupted sleep patterns may be interrelated.
Once called manic depression, bipolar disorder is a mental illness characterized by cycles of mania and depression. While this disease is now better understood, many people suffering from this disorder struggle to find a treatment that can help them live happy and productive lives. However, new research suggesting a link between bipolar disorder and sleep patterns offers hope that treating underlying sleep disorders may help to control symptoms of bipolar disorder.
What Is Bipolar Disorder?
Bipolar disorder is characterized by wide and rapid shifts in mood, energy and level of function. When people suffering from this mental illness are in a manic phase, they have seemingly endless energy and need little or no sleep. However, they often act delusional or even dangerously while in manic phases. At the other end of the spectrum, depressive phases often include slow mental function, fatigue, sleeping longer than usual and feelings of sadness.
Like many mental illnesses, bipolar disorder is accompanied by physical changes in the brain and body. When in a manic phase, people will often have increased pulse and blood pressure. Depressive phases cause just the opposite. Differences in the structure of the brain, particularly the prefrontal cortex, are often evident in MRI and other imaging.  Hormones such as dopamine may play a role in the disorder, but the exact pathophysiology remains unknown.
Bipolar Disorder and Sleep Patterns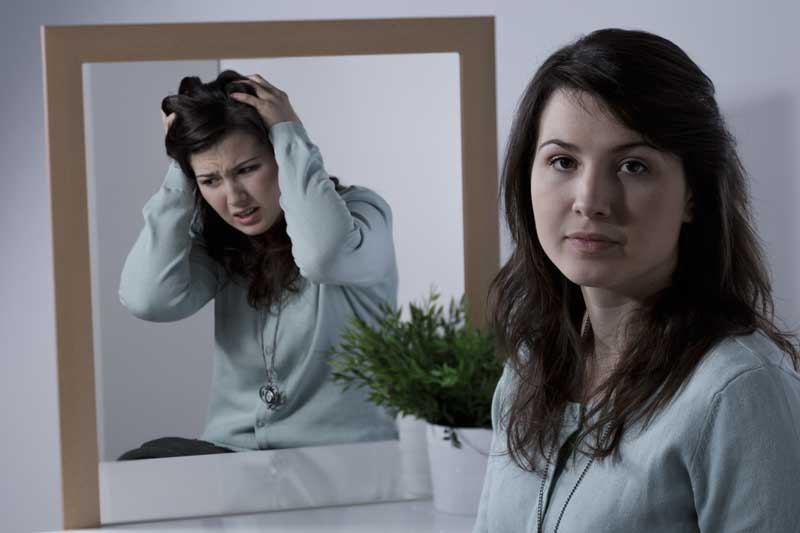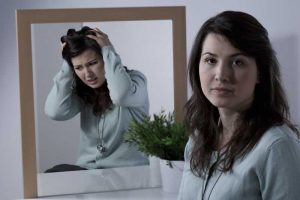 One of the hallmark features of bipolar disorder is sleep disturbance. People in manic phases often go days without sleep, becoming gradually more delusional. When in a depressive phase, people with bipolar disorder may sleep most of the day. However, bipolar people have disordered sleep even when they are not suffering symptoms of the mental illness. In fact, recent research has found that certain circadian rhythm disorders can even be diagnostic tools for bipolar disorder.
In general bipolar people tend to sleep less in the time preceding a manic phase, as well as during the manic phase itself. They also suffer sleep latency, i.e. taking a long time to fall asleep, even when in remission. In addition, many suffer from short sleep duration, which means that they don't stay asleep long enough to truly rest. However, the hallmark sleep feature associated with this mental illness is variability in the sleep fragmentation index.
Sleep Fragmentation and Bipolar Disorder
Why is sleep fragmentation with high variability an important feature of bipolar disorder? A sleep fragmentation index is a measure of how many times your brain is aroused at night, stopping sleep rhythms. People with bipolar disorder tend to have very fragmented sleep and the arousals occur at random unpredictable times. This can lead to sleep deprivation and chemical imbalances even if the person technically is asleep for eight or more hours.
Psychiatrists often tell patients that getting adequate sleep is half the treatment for bipolar disorder. Other therapies to stabilize circadian rhythm may also help people to control symptoms of this mental illness. For example, melatonin has been shown to help with sleep latency and thus may prove an effective ancillary treatment for bipolar disorder and other mental illnesses linked to sleep disorders. Light therapy may also be an option. This new research in bipolar disorder and sleep patterns opens up new avenues of treatment for a mental illness that modern medicine struggles to manage effectively.