In our fast-paced society today, many people struggle to sleep deeply and restoratively. It is very common for many individuals to have a degree of difficulty falling asleep, staying asleep or waking up too early in the morning. The level of stress and anxiety that many of us experience on a daily basis contributes to poor sleep hygiene, which perpetuates a wide spread problem with insomnia.
The Problem With Insomnia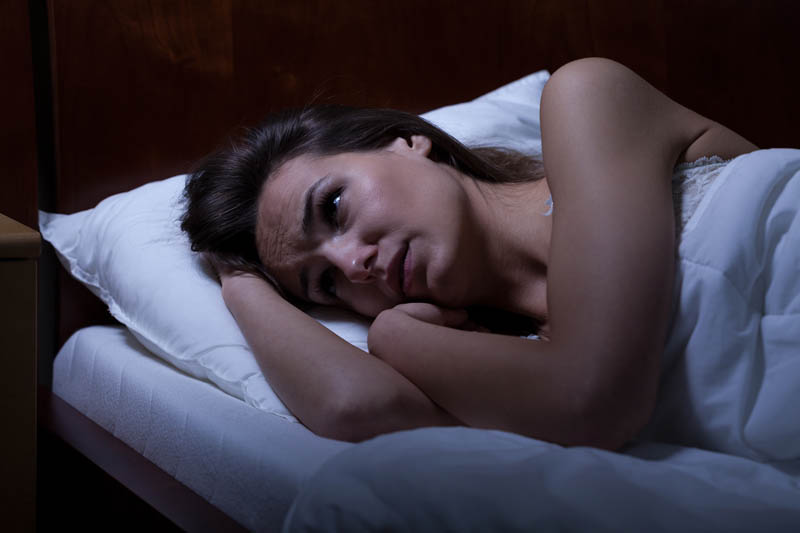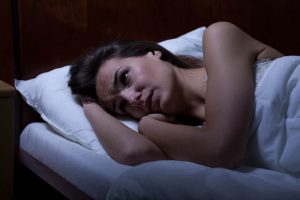 If you are one of the people who struggles with insomnia or lack of adequate sleep, you know how difficult it is just to get through the day when you are exhausted. Consequently, if you do not get an adequate amount of sleep each night, over time everything from your immune system to your mood will be negatively effected. Sleep is absolutely critical to maintaining your physical and mental health and well-being. Although many of us feel that we can burn the candle at both ends, as the saying goes, both our bodies and minds pay the price over the long run.
Poor quality sleep also contributes significantly to automobile accidents and job-related accidents each year. In turn, if you are exhausted most of the time, you will not be able perform at work as well as you would if you were well-rested. Many people who struggle to sleep well on a regular basis also find that their relationships with their family and friends are negatively impacted. When this happens, many people also begin to feel despondent and overwhelmed, which may ultimately lead to depression.
The Sleep-Wake Cycle
The sleep-wake cycle is primarily governed by the release of melatonin. This hormone also helps the body to maintain good sleep architecture. Good sleep architecture essentially means that you are able to fall asleep relatively quickly and that you are able to sleep deeply and restoratively for seven to eight hours, without waking up frequently throughout the night.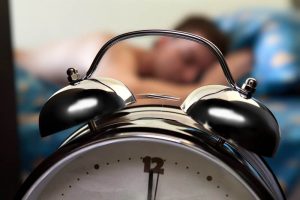 The interplay between light, dark and your hormones helps to establish your circadian rhythm. Your circadian rhythm is the resonance of your own body with the world around you, most notably the sun. Before the advent of electricity, most people slept when it was dark and were awake during the daylight hours. However, with unlimited access to artificial light at all hours of the day and night, many of us are destabilizing our own circadian rhythm by spending hours late at night in front of computer and television screens, which strongly prevents melatonin from being released into the blood stream.
Your Internal Clock
When melatonin secretion is prohibited by too much light exposure in the evening, your entire circadian rhythm may be thrown into disarray. According to the National Sleep Foundation, an individual's circadian rhythm determines the timing of his or her sleep-wake cycle. As we all know, some people tend to be night owls, while others are morning larks.
In fact, a recent study in chronobiology that was published in the Annals of Neurology in 2012 found that the timing of one's internal clock is primarily determined by genetics. The researchers, who investigated various aspects of circadian biology, found that several genes, including the PER1 gene, have a strong determining effect on an individual's circadian rhythm, which predisposes one to being either an early riser or a night owl.
Our bodies are naturally attuned to the day and night rhythm of each 24-hour cycle around the sun. By living a life that is in balance with the natural cycles of the day and night, you will be able to optimally support your overall health. Maintaining a regular sleeping schedule will go a long way towards ensuring that your body and mind are operating at the healthiest level possible, by normalizing the release of melatonin and other key hormones, which naturally control the sleep-wake cycle.
Blue Light and Melatonin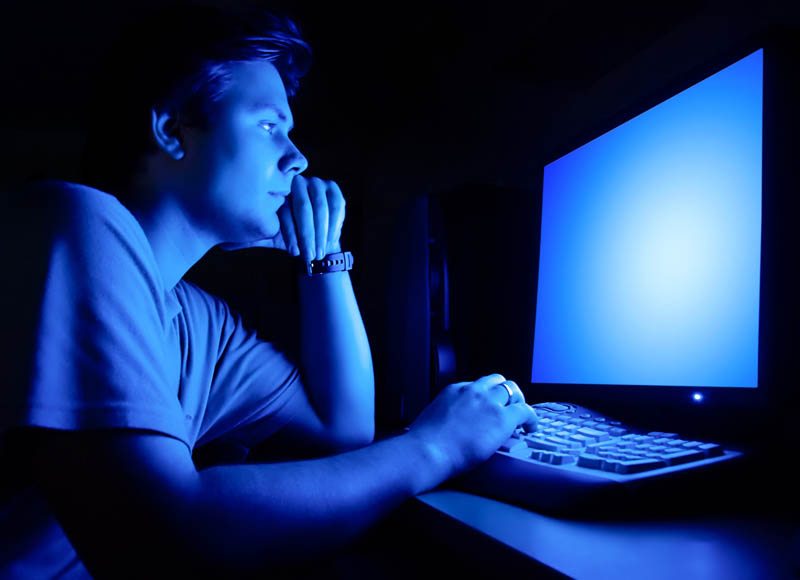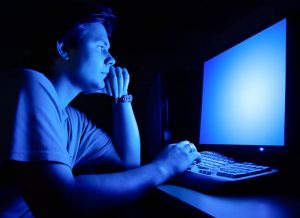 Many sleep researchers have determined that the blue light that is in a specific bandwidth has the strongest prohibitive effect on the secretion of melatonin from the pineal gland. Unfortunately, most of the light that is emitted from computer screens, tablets, televisions and cell phones falls into this bandwidth. Researchers at Harvard University have found that wearing blue light blocking glasses helps to block out some of the light emitted by electronic screens so that the negative melatonin blocking impact of blue light from these screens is mitigated.
According to a National Institute of Health study, amber-colored glasses are particularly effective at blocking the melatonin-suppressing effects of blue-light waves, which are emitted from many of our electronic devices. Because exposure to bright light in the evening has such an immediate and strong effect on prohibiting the release of melatonin into the blood stream, reducing your exposure to bright light and to blue-light waves in the evening is of paramount importance when you are trying to establish a healthy circadian rhythm.
The Importance of Good Sleep Hygiene
Additionally, limiting your exposure to bright light in the evening, most notably the blue light from computers, televisions and cell phone screens, is important to maintaining good sleep habits. Sleep specialists refer to this as "sleep hygiene." Some examples of good sleep hygiene are to go to bed at the same time every night and to rise at the same time each day. This will help to establish a strong, healthy circadian rhythm, which will help to strengthen your body's release of melatonin.
It is also important to finish eating approximately three hours before bedtime and to not engage in any vigorous physical exercise too late in the evening. Engaging in quiet activities just prior to going to bed will help your body and mind to relax, unwind and set aside the concerns of the day. In this way, you will be more able to fall into a restful sleep each night.