Insomnia is one of the most common circadian rhythm disorders in the world, affecting as many as one-third of all people on the globe. Cognitive behavioral therapy, or CBT, is one of the most popular remedies for this disorder. Is CBT really effective as a treatment for insomnia and other sleep disorders? New research on CBT and insomnia sheds new light on this subject.
What Is Cognitive Behavioral Therapy?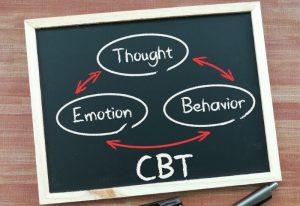 Cognitive behavioral therapy has become a popular form of therapy for people who are struggling with anxiety, stress and other medical problems that have a psychological component. In the past few years, it has also become popular as a treatment for insomnia and other sleep disorders.
Cognitive behavioral therapy is a goal-oriented style of therapy that helps people to change the way they react to different events in their life. This in turn can change the way we think, the way we act and the way our bodies react in different situations. This style of therapy is based on the belief that the way we think and behave can be changed in a relatively short period of time. Patients learn to identify and shut down "cognitive distortions," which are incorrect ways of thinking that can lead to unhealthy decisions and unhappiness.
CBT is growing in popularity because it can be an extremely effective way to deal with problem behavior. Unlike traditional psychotherapy, this style of therapy can encourage changes to occur relatively quickly, often in just months. As a result, it is becoming a popular way of dealing with insomnia and other sleep disorders.
CBT and Insomnia: Does It Work?
Is cognitive behavioral therapy an effective treatment for insomnia? According to several new studies, this style of therapy actually may be the most effective way to deal with sleep disorders — even more so than popular sleep medications. However, finding a therapist trained in cognitive behavioral therapy can be a challenge in many areas. A new style of health care, call telemedicine aims to bridge the gap. With telemedicine, patients can "visit" a therapist who is trained in CBT via their computer. However, there are many concerns about telemedicine. Is it as effective as seeing a doctor in person? Can "long-distance" CBT be effective for insomnia?
According to recent studies published in the journal Sleep, long-distance CBT via telemedicine may be just as effective as having this therapy in person. This discovery could open up new opportunities for treatment among people who live in areas where CBT is not as widely available.
Cognitive behavioral therapy is currently available in several different forms. Although it is best known as a style of interpersonal therapy, it also can be used in therapeutic groups. There are even CBT workbooks that assist people in learning to think and react in healthier ways. These different types of cognitive behavioral therapy can be especially helpful for people who use them in conjunction with other natural remedies for insomnia.
Natural Remedies for Sleep Disorders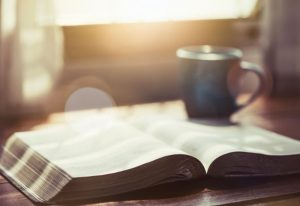 Cognitive behavioral is one of the most effective remedies for insomnia, even more effective than the best prescription sleep medications. In addition, there are other non-pharmaceutical therapies that can help people to get the rest that they need. If you are looking for natural and safe ways to get the sleep that you need, consider trying one of the following options:
Turn off lights and screens an hour before you go to bed.
Get ample exposure to bright natural light throughout the day.
Wake, eat and go to sleep at the same times every day, even on weekends and days off.
Try meditation, yoga or other relaxing activities in the hour before bed.
Use your bed only for sleep and sex, avoiding doing things like watching TV or reading while in your bedroom.
Keep your bedroom several degrees cooler than the rest of the house.
In addition, taking a melatonin supplement can help many people to get the sleep that they need. Because melatonin is a hormone made by your body in the minutes before you fall asleep, these supplements can help you to fight insomnia without side effects or other downsides.
Circadian Rhythm and Health
Insomnia is more than just an inconvenience, but rather a serious medical problem. People who have this or other sleep disorders are not just more tired throughout the day. They actually are at higher risk of a variety of serious diseases, from heart disease to diabetes. Although treating insomnia may require specialized therapy and other treatments, kicking this condition once and for all will result in a happier, healthier and better-rested life.