When it comes to cancer treatments and chemotherapy, it can be considered a given that everyone involved wants the best possible outcomes. New research linking chronobiology and chemotherapy, reveals the optimal time to administer chemo drugs for the best treatment outcomes. Individualized drug regimens could mean more effective and less toxic treatments.
What Are Circadian Rhythms?
All living things that are exposed to sunlight possess a biological clock with innate rhythms that tend to align with their surrounding environment. Circadian rhythms are most commonly associated with their role in our sleep-wake cycle, but research continues to uncover just how deeply the body's many clocks affect our biochemical, physiological, and psychological functioning.
Every cell in our bodies possesses its own individual clock. These internal clocks keep beat to a 24-hour cycle and bear influence on everything from hunger, heart function and immunity to cognitive clarity, moods and stress response mechanisms. With mounting evidence linking biological clock disruption to numerous health conditions, it's important that we better understand the relationship between our body and its natural rhythms.
Chronobiology and Chemotherapy: Circadian Rhythms Impact Cancer Treatments
One group of researchers from the University of North Carolina at Chapel Hill's Sancar Lab has been focusing on how these circadian rhythms directly impact the DNA repair in cells. The team's research regarding chemotherapy and cellular damage suggests that in order to achieve the best outcomes with the least side effects there is a peak time to administer chemotherapy drugs.
According to Aziz Sancar, professor of biochemistry and biophysics from the University of North Carolina at Chapel Hill, "we found that there are close to 2,000 genes, different parts of which are repaired at different times of day, depending on the gene." Professor Sancar was awarded the Nobel Prize in Chemistry in 2015 alongside colleagues for their work on understanding the underlying mechanisms of DNA repair. The Sancar Lab team continues to delve deeper into how circadian rhythms impact the repair of DNA.
Cancer, Cisplatin, and the Role of Circadian Rhythms in Treatment
Building upon their previous research regarding the circadian clock and chemotherapy, the team's newest efforts provide an even better understanding of how biological clocks impact the repair of DNA during chemotherapy treatments with the widely-used anti-cancer drug cisplatin. In their most recent work, the team examined how the genes within the kidney and liver tissue of mice reacted during the 24 hours that followed treatment with cisplatin. Their findings we recently published in the journal PNAS.
Cisplatin is the most commonly used anti-cancer drug in the treatment of solid tissue cancers such as breast, colorectal, lung, ovarian, and testicular cancers. The drug effectively kills cancer by damaging its cellular DNA, however, it also damages the DNA of healthy cells, creating harmful side effects that sometimes require treatments to be stopped. Because both healthy and cancerous cells are capable of repairing the cellular damage done by cisplatin, successful treatment relies on damaging cancer tissue when it is less capable of repairing itself, while sparing as much normal tissue as possible.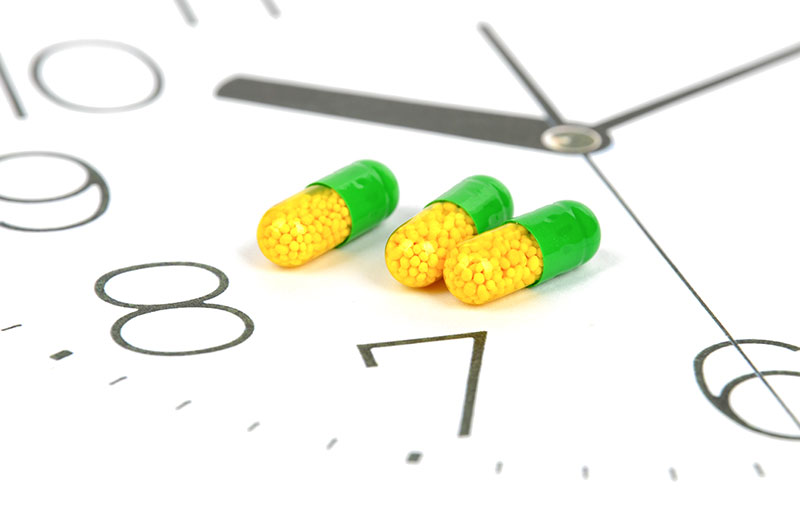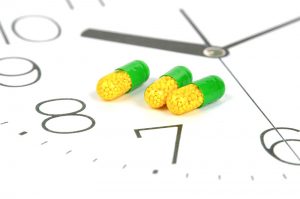 Research over the past few decades has examined the link between chronobiology and chemotherapy in hopes of better guiding therapy timing, but while the results were still promising, their experiments ultimately failed due to arbitrary timing choices rather than cellular clock signals. Professor Sancar's team has devised a technique to monitor both how and when precise segments of DNA were repaired. In their newest work, the team examined over 25 thousand genes using this method to unpack exactly how the DNA in mice kidney and liver cells reacted after being treated with cisplatin. What they found was that particular genes always enacted repairs in the morning while others always repaired themselves in the evening.
Different Genes Repair Themselves at Different Times of Day
According to Yanyan Yang, a postdoctoral researcher in biochemistry and biophysics from the University of North Carolina at Chapel Hill and the leading researcher on the team, "we discovered which cancer-causing gene, or which cancer-preventing gene, is fixed when the drug is given at certain times of the day. Some genes were always patched up at dawn; others at dusk. That suggests the best time for chemotherapy is when the healthy cells can efficiently rebuild their DNA and when the tumor cells repair poorly."
The team hopes to apply their findings to human tissues in future studies. Their work could possibly pave the way for a future where chemotherapy treatments are personalized to align with both the individual's circadian clock as well as that of their disease, making for treatments that may be significantly safer and more effective than current treatment options.
"With further testing, we hope to determine whether cisplatin chronotherapy can improve survival in cancer patients," says Dr. Yang.