Chronobiology is an emerging area of study in the field of biology. It looks at how physical, mental and emotional cycles of humans and animals are affected and regulated by various natural rhythms, particularly those of the moon and sun. Sometimes called "circadian biology," chronobiology is a multidisciplinary study that can touch on many elements of science and medicine, such as:
anatomy and physiology
genetics
behavior
reproduction
endocrinology
geriatrics
space medicine
sleep medicine
The Importance of Chronobiology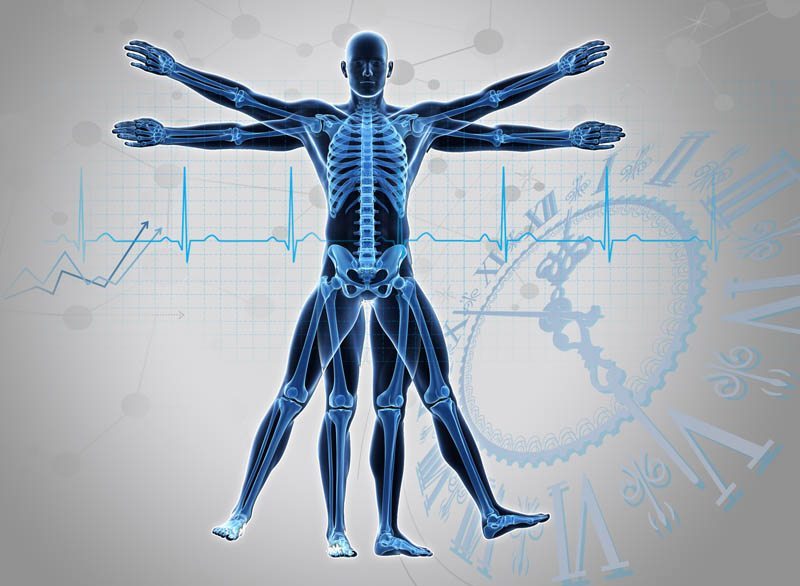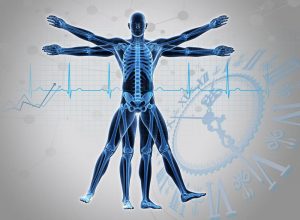 The study of chronobiology is vital to the understanding of behavior and natural processes on Earth. Everything on the planet has a rhythm and knowing how these rhythms work deepens comprehension of the role of humans. Bacteria and fungi have cycles, as do plants with photosynthesis. Animal feeding, migration and hibernation are all the result of natural rhythms. The study of chronobiology can even help humans adapt to unnatural systems, as they attempt to adapt sleep patterns to shift work or cope with the effects of spending too much time indoors away from natural cues like the phases of the sun and moon.
Circadian Rhythms
Circadian rhythms are one of the most basic components of chronobiology. These are daily rhythms that are endogenously developed, meaning humans or animals are born innately following these patterns. For example, diurnal animals are active during the daytime, while nocturnal animals come out at night. Crepuscular creatures, like deer or bats, are most active during periods of dawn and dusk.
Humans have circadian rhythms, too. Most people would describe themselves as "morning" or "nighttime" oriented, and this may be largely genetic. It's great when one's work schedule coincides with one's circadian rhythm, but problems can arise when they are at odds with each other, such as a morning person who has to work the third shift at a hospital or factory (see below).
Other Types of Natural Rhythms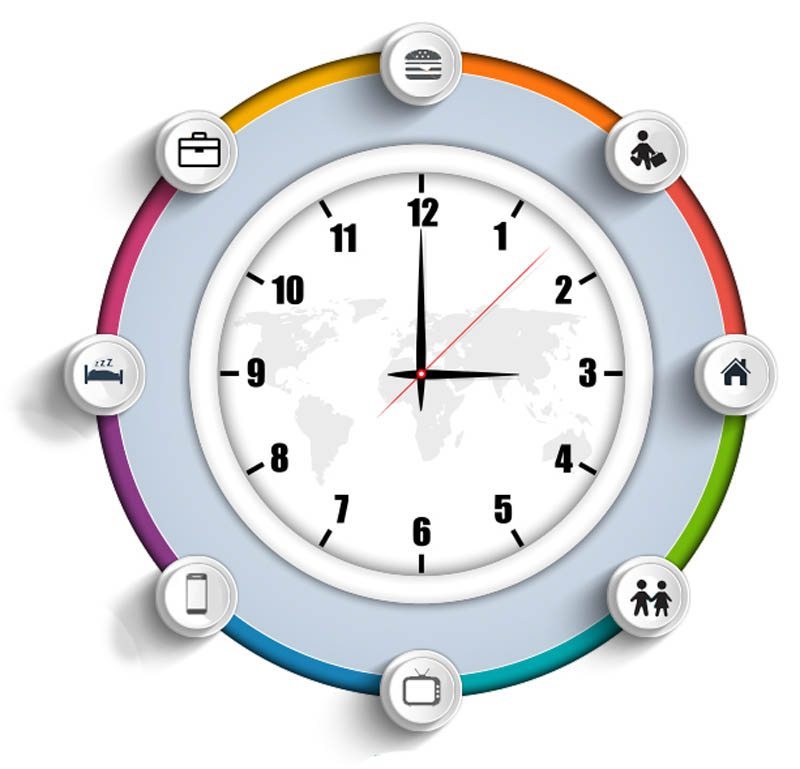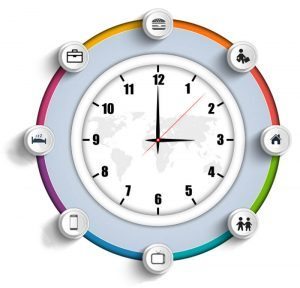 There are many more types of natural rhythms beyond circadian rhythms. The ocean tides have two rhythms. One rhythm is a daily 12.4-hour cycle that oscillates between high and low tide. The other is a 29.5-day pattern that follows lunar rhythms (the phases of the moon) and determines extremes of both high and low tides during the full moon.
Some other types of rhythms often studied in chronobiology include ultradian rhythms, which are those that are less than 24 hours, such as human sleep cycles and infradian rhythms. Infradian rhythms govern things like seasonal animal migration or monthly female menstrual cycles.
Once cycles have been charted for various biological processes, it helps to be able to view them in a visual format. Another aspect of chronobiology involves graphing biological cycles as phase diagrams, such as the up-and-down curves you see on a daily tide chart.
Popular Applications of Chronobiology
By understanding how chronobiology works, scientists and doctors can apply its principles to bettering life. One of the biggest areas where chronobiology is used is sleep medicine. There are numerous sleep disorders, many of which are caused by man trying to lead a waking life 24 hours of the day, when naturally people would only be awake when the sun is up. For example, advanced sleep phase disorder causes people to fall asleep early in the evening and wake before sunrise each day. While not conducive to most modern urban living, this is how people used to live before electricity and how many farmers throughout the globe still sleep.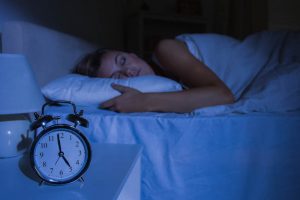 Chronobiologists have helped develop light therapy for individuals whose sleep rhythms interfere with their modern lifestyles. By simulating the effects of bright sunlight in the early evening with full-spectrum lamps, people can be artificially stimulated to stay awake longer. Likewise, shift workers who need to sleep during the light of the day can be fitted with dark goggles to trick the brain into thinking it is nighttime. Understanding the seasonal rhythms through chronobiology can help medical professionals treat other disorders, such as seasonal affective disorder, which causes mild depression in individuals during the darker months of the year.
Managing your diet with a chronobiological application is one of the newest areas of sub-study in the field. Chrono diets optimize cycles of hormones in the bloodstream (like insulin, glucagon and thyroid hormones) to plan eating when food will be most efficiently digested and utilized for nutrition. This has huge applications in everything from sports medicine to the treatment of obesity.
The study of chronobiology is growing astronomically. Many universities now have departments devoted to chronobiology, and there are many conferences held worldwide each year on the topic. The applications of chronobiology to medicine and the natural sciences are virtually unlimited.