Mitochondria serve a number of vital roles in the health and function of our bodies. Perhaps one of the most important is the role of these organelles, found in almost all of our cells, in energy production. Our mitochondria help transform the food we eat into the energy that fuels the activities of our cells and our bodies. These essential organelles are also involved in other critical processes, such as cell communication or signaling. The processes involved in the tasks of the mitochondria are quite complex and timing is an important element. Medical science has now discovered a relationship between circadian rhythms and mitochondria functioning.
What Mitochondria Are and What They Do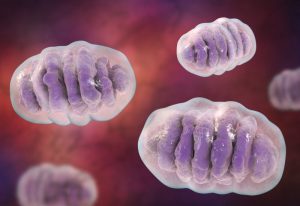 Mitochondria are found within cells and are classified as organelles, a word that basically means tiny organs. Typically ranging in size from approximately 0.75 to 3 micrometers, these tiny organs require staining to be seen with a microscope. While they are classed among the cell's organelles, mitochondria do differ from the other organelles in that they have an inner and an outer membrane rather than the single membrane typical of other organelles.
The inner membrane of mitochondria is where adenosine triphosphate (ATP), a molecule involved in the storing and transferring of the energy extracted from food, is primarily created. The chemical interactions and processes related to transforming the energy from food into a form the cells can utilize take place on the surface folds of the inner membrane. Mitochondrial DNA is located in the area enclosed by the inner membrane. The outer membrane hosts a multitude of essential enzymes while facilitating the movement of proteins.
The number of mitochondria found within a cell depends on the specific type of cell, with some cells, such as liver cells, having far more than other types of cells. In general, cell types that require higher energy levels to perform their functions have a higher number of mitochondria. That relates to the role of the mitochondria in cell energy production.
As essential as energy production and transfer are, they are far from the only vital tasks performed by the mitochondria. Calcium storage, cell signaling, heat production and identifying cells damaged or aged enough to require cell death and aiding in carrying out that task are some of the other important functions of mitochondria.
The Relationship Between Circadian Rhythms and Mitochondria
According to a study published in Frontiers in Genetics, circadian rhythms influence the rhythm of mitochondrial activities. However, there is also what is termed "cross-talk" – which may be better conceptualized as chemical interactions, bearing in mind that chemical and electrical impulses are the means of communication within body and mind – between mitochondria and circadian clocks that can influence circadian rhythms. In other words, there is a working relationship between mitochondria and circadian rhythms, each having some degree of influence over the other.
Some of activities of mitochondria that are circadian-rhythm-driven include those that are structural in nature, such as fusion, fission and the generation of new mitochondria, some of the processes involved in cell signaling, which has a role in cell repair and other essential processes and mitochondrial respiration. Mitochondria are central to many of the processes involved in the very mechanics of how the cells in our bodies function. Thus, it should come as no surprise that when the timing of these deep, highly complex processes is disrupted via circadian rhythm disruption, there can be a negative impact on health and well-being.
Type 2 diabetes is an increasingly common metabolic disorder associated with chronic circadian rhythm disruption. As a metabolic disorder, it points to a problem with the metabolism, or the process of converting food to energy – the area of operation of mitochondria. Circadian rhythm disruption can interfere with circadian clock and body clock synchronization, disrupting the timing of various processes and activities involving and impacting mitochondrial activities, and can even cause damage to mitochondria. Damaged or dysfunctional mitochondria can cause cells to be energy starved. Numerous diseases are associated with improperly functioning or non-functioning mitochondria, including chronic fatigue syndrome, Parkinson's disease, Alzheimer's disease and bipolar disorder.
An Incredibly Complex System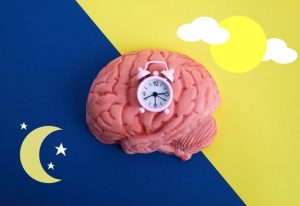 Mitochondria are a part of the incredibly complex system that makes up the human body. That highly complex system evolved to the rhythm of light and dark, day and night. This approximately 24-hour cycle, the circadian rhythm, is the foundational rhythm of our lives, influencing countless processes involved in the deep mechanical workings of our bodies and minds.
That hasn't changed in the comparatively brief period of time that we have been able to disrupt the natural patterns of day and night with artificial lighting and other elements of modern living. We are still hardwired to that ancient rhythm. Respect the rhythm. Be proactive about maintaining a healthy circadian rhythm to support optimal physical health and mental well-being.