Also known as "the powerhouse of the cell," mitochondria perform a variety of crucial metabolic functions. Most of their roles are related to storing and burning energy to keep our cells and organs running. According to new research on the circadian rhythm and metabolism, mitochondria appear to have a distinct circadian rhythm and interact with other internal clocks in the body.
A Metabolic Switch in Your Cells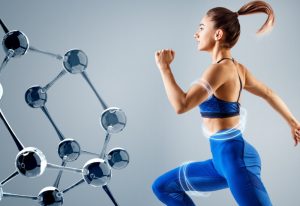 Scientists and doctors have long noted a link between our internal clocks and the way we process energy. A wide range of studies have found that people who have sleep disorders such as insomnia are more likely to also have metabolic diseases such as type 2 diabetes. In addition, these people are more likely to be obese, suggesting that their energy storage is extremely out of balance.
How exactly does this occur? According to prior studies, a set of cellular "switches" called Rev-erbA and Rev-erbB are responsible. These proteins are in the nucleus of mammalian cells and tell our bodies when to metabolize food. In addition, these switches can hasten or slow the work of certain circadian genes such as CLOCK and BMAL1.
How did researchers make this discovery? They took a group of mice and genetically modified them to not have any activity from Rev-erbA and Rev-erbB. The mice began being wakeful at times when they normally sleep. In addition, they had high levels of sugar and fat in their bloodstream, similar to humans with diabetes and other metabolic diseases. Could human metabolism and circadian rhythm be linked in a similar way?
Mitochondria: A Link Between Circadian Rhythm and Metabolism
Mitochondria are the unsung heroes of our cells, burning fuel and converting energy so every aspect of our bodies can run on time. These tiny organelles have a distinct circadian rhythm of their own, controlled by an enzyme called Sirtuin 3.
Sirtuin 3 is an enzyme that helps energy metabolism to run more efficiently. When we are awake and active, this enzyme is also extremely active. This ensures that we get the energy we need to sustain our busy days. At night, this enzyme has far less activity, which cues our body to store calories rather than using them as energy.
How was this enzyme discovered? Sirtuin 3 has long been known to be involved in circadian rhythm. Scientists genetically modified mice to have none of this enzyme. They anticipated that the mice would have trouble keeping a stable sleep-wake cycle, which was true. However, they did not anticipate the effects on metabolism. These mice had metabolisms that ran at full bore day and night, burning up their reserves and leaving them depleted. Sirtuin 3 is crucial in ensuring that we burn energy during the day while ramping down metabolic activity at night.
Are You Eating for a Healthy Circadian Rhythm?
It is easy to see how this tiny cog in our clocks can affect our daily lives. Although experts do not recommend it, many people succumb to cravings in the evening and night. This is more likely to lead to obesity than overeating at other times of the day, as our body is in a storage mode at night.
In addition, these connections between mitochondria and internal clocks may be why people who work shifts at odd hours are more likely to be obese and suffer metabolic disease. After all, people who are awake at night will be eating most of their food at times when they are likely to store more calories as fat.
Although it can be difficult to align your eating with your sleep-wake cycles, this appears to be very important to maintaining good health and a fast metabolism.
Keeping Your Internal Clocks Ticking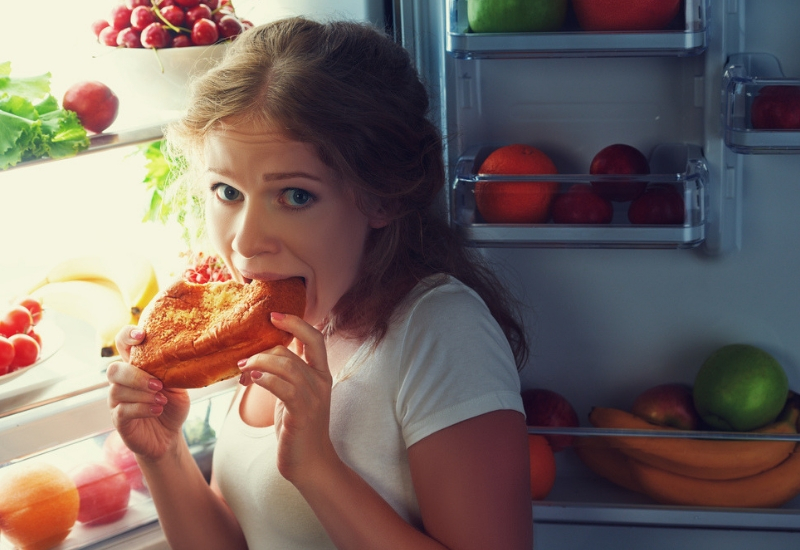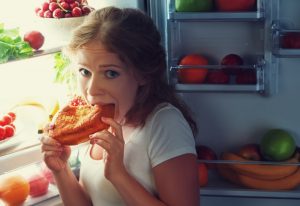 How can you apply this knowledge to your life? Researchers and doctors suggest that people avoid eating at night for several reasons. First, we are more likely to overeat and to eat mainly simple carbohydrates in our late night snacks. Second, it appears that our metabolisms are generally lower at night, which means more of our meals will be stored as fat.
In addition, this research shows how important it is to keep a stable circadian rhythm. Without internal clocks ticking on time, your body will not know when to stoke its fires and when to turn down the heat.
Although it can be difficult to maintain a healthy circadian rhythm in our fast-paced modern world, it is definitely worth the effort. Our sleep-wake cycles are linked to our metabolisms and indeed almost every aspect of our health. In fact, getting your internal clocks running on time is one of the most important things you can do for your health in this new year.