Having trouble sleeping at night? It could be that your exposure to blue light prior to bedtime, and even during sleep, may be affecting your sleep patterns. Aside from disrupting sleep, blue light at night may also be causing serious disruption to normal physiological processes like fat oxidation and energy metabolism.
Taking proactive steps to minimize blue light exposure while boosting your access to natural light during the day could work to promote healthier sleep habits while regulating basic biological functions.
What is Blue Light?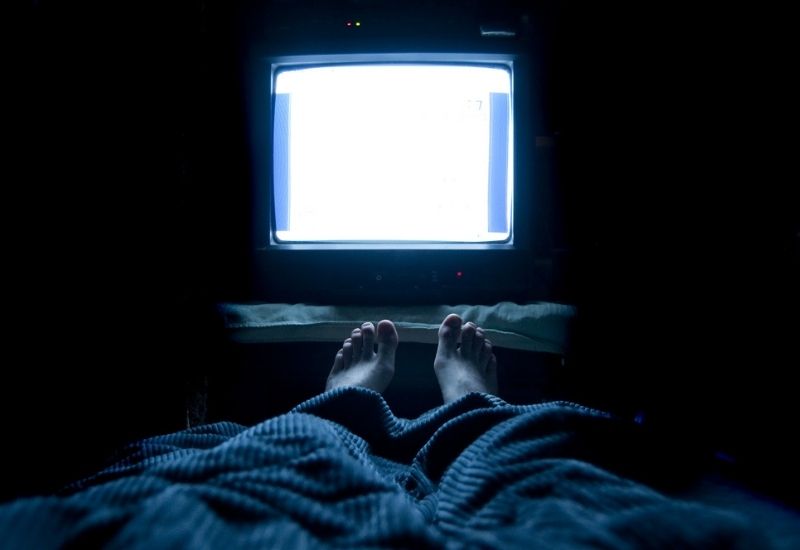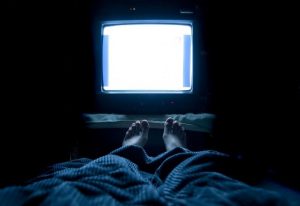 Not all light is created equal. While light with blue wavelengths may be beneficial during the daylight hours because of its ability to improve mood and reaction times, this type of light is less advantageous when night falls.
Blue light generally comes from electronic screens. This includes televisions, tablets, smartphones, computer monitors and gaming systems. Energy-efficient lighting such as LED bulbs is another common source of blue light. Because many people reach for these devices just prior to going to sleep, and may even keep blue-light-emitting electronics like the television on all night, it is no surprise that sleep patterns may be altered.
Effects of Blue Light on Sleep Patterns
Scientists have long known that blue light can negatively affect sleep patterns, leading to restless nights and fatigue during the day. The reason for this disruption lies in the understanding of the body's natural circadian rhythms.
The body releases and suppresses the production of the hormone melatonin as it goes through its regular sleep-wake cycle. The release of melatonin increases in the nighttime hours as the body prepares for sleep. Conversely, the production of melatonin is suppressed as the sun comes up, allowing you to wake up and face the day ahead. Exposure to blue light suppresses melatonin production even in the evening hours, shifting circadian rhythms and disrupting sleep in the process.
Effects of Blue Light on Fat Oxidation and Energy Metabolism
While the research on the connection between blue light exposure and sleep patterns has been long established, a new study reveals how this type of light may also negatively affect fat oxidation and energy metabolism. The study was published in July in Scientific Reports, and details research from scientists at the University of Tsukuba.
In the study, the researchers looked at the differences between light exposure to LEDs with organic light-emitting diodes (OLEDs) and how the different types of light affect some of the biological processes that happen when you are asleep.
The researchers exposed 10 men to either LED, OLED or dim light for four hours before sleep in a metabolic chamber. The scientists measured core body temperature, fat oxidation, energy expenditure and melatonin levels while the participants were sleeping.
The results demonstrated that both energy expenditure and core body temperature measurements during sleep were reduced after exposure to OLED lights. In addition, fat oxidation while asleep was also substantially lower after being exposed to LEDs versus OLEDs.
The study also found a connection between melatonin levels and fat oxidation when exposed to OLED lighting. This data suggests that the way melatonin levels are able to influence energy metabolism may be dependent on the type of light that you take in.
The takeaway from this study is that the lights that you use at night may affect both fat oxidation and your core body temperature as you sleep. This means that light exposure could be a key in controlling weight gain as well as additional metabolic changes during the overnight hours.
How to Minimize Blue Light at Night Exposure
If you suspect that your exposure to blue light is negatively affecting your health, it would be wise to be intentional about minimizing this exposure. There are a number of ways that you can limit blue light exposure or replace it with different lighting alternatives.
Limit Screen Time
One of the easiest and best ways to mitigate how blue light exposure may disrupt your sleep patterns and biological processes is to simply limit the use of electronic devices starting about two hours before bedtime.
Choose Red Light
Red light has been shown to have the opposite effect of blue light. Using red nightlights or reading lamps will make it less likely that your circadian rhythms shift.
Set Devices to Night Mode
If you insist on using electronic devices in the hours before bed, be sure to set them to night mode. This mode will reduce the amount of blue light that emanates from the device.
Use Blue Light Blocking Glasses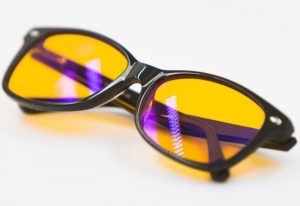 You may also find success in using specially designed glasses to block out blue light as you use your favorite electronic devices.
Increase Daytime Light Exposure
A study from Uppsala University recently demonstrated the importance of adequate daylight exposure. The data collected revealed that light exposure during the day via outdoor activities or light intervention devices may help to mitigate the negative effects of blue light in the evening hours.
As more data is revealed, it becomes more clear that blue light can have a detrimental effect on more than just your sleeping patterns. This makes it important that you understand how this type of light can affect your overall physiological processes and what you can do to reverse these effects.