Researchers from the Barcelona Institute for Global Health have found that people who eat before 9:00 p.m. or those who wait at least two hours between eating and sleeping are approximately 20 percent less likely to develop either breast or prostate cancers when compared to those individuals who eat dinner after 10:00 p.m. or who eat and sleep in close succession. The study, which is the first to analyze an association between the timing of eating and sleeping and the risk of developing cancer, has been published in the International Journal of Cancer.
Meal Times Affect Health Outcomes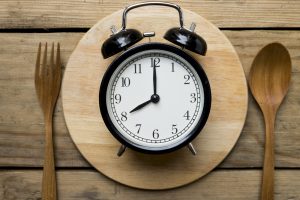 With the number of new cancer diagnoses on the rise each year, unwrapping behavioral interventions that could potentially curb outcomes becomes ever increasingly important. Much research has scrutinized the relationship between cancer and food, but the vast majority of those studies have focused on feeding patterns. For instance, we know that regularly consuming red meat increases the risk for certain types of cancer, while eating plenty of fresh fruits and vegetables has been shown to cut cancer risks. Links have also been made between consumption, obesity and increased occurrence of cancers.
In recent years, researchers have begun to take notice of and shift their focus on investigating the effects of meal timing on health. All living organisms under our sun possess an internal biological clock called the circadian rhythm. Our circadian rhythms sway every part of our being and are responsible for regulating such bodily processes as sleep and eating cycles, insulin and hormonal levels as well as metabolic functions. Disruptions to the body's natural rhythms can have serious health implications.
We're already aware that late-night eating is one such thing that can throw off the body's circadian rhythms. For example, studies have found that night-shift workers are more likely to experience health complications such as heart disease, gastrointestinal issues, metabolic disorders and obesity. Their irregular eating and sleeping schedules also make them significantly more likely to develop breast, gastrointestinal or skin cancers.
In this newest study, researchers aimed to investigate potential links between the timing of meals and two of the most common forms of cancer: breast and prostate cancers. Among the cancers most strongly associated with night-shift workers and circadian disruption, the researchers believed that lifestyle routines could also factor into risk. Their findings proved this to be the case.
New Study Finds Eating a Late Dinner Boosts Cancer Risk
As part of the larger MCC-Spain project, the five-year study analyzed data from a total of roughly four thousand participants, which was comprised of 621 prostate cancer cases and 1,205 breast cancer cases, along with an additional 872 male and 1,321 female participants which were randomly selected as controls.
The participants were interviewed and completed a questionnaire regarding their eating habits and whether they followed recommendations for cancer prevention. Their meal timings, sleeping patterns and chronotypes, which is whether they were "morning people" or "night people," were also assessed and the data compiled and analyzed by the team. The researchers examined how patterns of cancers compared to evening eating habits and found that late-night eaters were significantly more likely to incur cancer, suggesting eating a late dinner boosts cancer risk.
Eating Shortly Before Bed Raises Breast and Prostate Cancer Risk by 20 Percent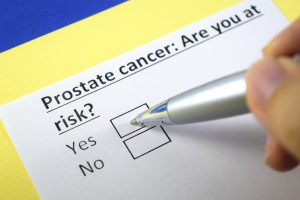 According to the study, individuals who ate their last meal before after 10:00 p.m. or who slept soon after eating were around 20 percent more at-risk for breast or prostate cancers.
Lead author of the study, Manolis Kogevinas explained, "Our study concludes that adherence to diurnal eating patterns is associated with a lower risk of cancer." He added that their findings "highlight the importance of assessing circadian rhythms in studies on diet and cancer," and noted that if their findings are confirmed, "they will have implications for cancer prevention recommendations, which currently do not take meal timing into account."
Of course, follow-up research is needed to corroborate the study findings. The team notes that late-night eating also disrupts other facets of health, such as cortisol and insulin levels, which are also known contributors to cancer risks. Notably, circadian cycle disruptions are known to increase inflammation, which has been identified as a risk factor and progressor for all types of cancer.
The results of this study are but one piece of a much larger, still developing picture, and while the occasional late snack probably isn't going to affect you all that much, all evidence suggests that mindfulness of our body's natural rhythms is a simple behavioral intervention with significant impacts and a critical first stop on the path to wellness.