While there has been much time and effort dedicated to the study of how sleep deprivation affects physical health, it is only more recently that scientists have discovered that a lack of adequate rest may negatively affect emotional and mental well-being. This information underscores the importance of being intentional about getting enough sleep in order to encourage optimal mental health and a positive attitude. Here is what you need to know about how sleep influences positivity.
How Lack of Sleep Influences Positivity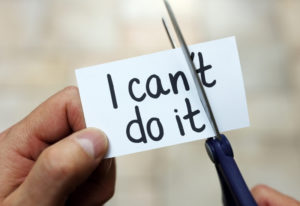 The amount of sleep that you enjoy each night can have far-reaching consequences throughout the day. A recent study from researchers at the University of British Columbia (UBC) in Vancouver, Canada, has shed a little light on the psychological effects of sleep disruption.
The researchers learned that people are more likely to experience a diminished capacity for maintaining a positive attitude when confronted with emotionally and mentally challenging events if they do not get enough sleep. In addition, people who do not get adequate sleep are also less likely to enjoy positive experiences in life.
This conclusion was reached after the study participants were asked to keep a diary for eight consecutive days, detailing the amount of sleep they got each night and the events of their day. The clear pattern was that the participants were less likely to feel positive throughout the course of the day if they did not get enough sleep the night prior.
It was also determined that the individuals found it more challenging to keep their emotional steadiness when stressed if they were sleep-deprived. Additionally, feelings of joy when good things happened were diminished when participants reported getting less-than-adequate sleep.
Why Is It Important to Have a Positive Outlook?
So why are these new findings important? The health benefits of having a positive attitude are infinite. Individuals who have a positive outlook on life are more likely to enjoy better physical health and to be more productive, social and curious about the world around them.
Individuals with a positive outlook are also more likely to enjoy meaningful relationships, contributing to their overall quality of life. While you cannot control many of the external life factors that may influence your outlook on life, you can take command of your sleep to ensure that you are getting the rest that you need for optimal positivity.
The Link Between Lack of Sleep and Repetitive Negative Thinking
In addition to sleep disruption resulting in a less positive outlook on life, it can also increase the likelihood of engaging in repetitive negative thinking. Numerous studies have demonstrated how nearly all types of mental illness go hand in hand with some level of disordered sleep.
For example, individuals who suffer from depression are 10 times more likely to experience a sleep disorder. Those who deal with anxiety issues are a whopping 17 times more likely to experience sleep problems. This negative cycle can be challenging to break.
One particular study measured the way that a lack of sleep contributes to repetitive negative thinking. The researchers showed the participants a myriad of images while recording their eye movements. Through this method, researchers were able to determine a clear correlation between the amount of sleep participants had gotten and negative thoughts: The individuals whose eyes lingered for a longer period of time on negative images, as opposed to positive pictures, were the ones who reported more sleep issues and fewer hours spent resting overall.
Additional Consequences of Sleep Disruption
In addition to the various ways that sleep disruption can affect your outlook on life, not getting enough rest can also have a series of additional consequences. These effects are most easily broken down into short-term and long-term consequences.
Short-term Consequences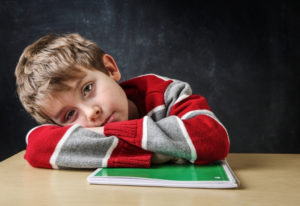 Even if you do not think that sleep deprivation will affect your everyday life in the short-term, you may be wrong. Some of the most common short-term consequences associated with lack of sleep include an overall reduced quality of life, memory issues, behavioral problems, mood disorders, increased sensitivity to stress, somatic complications and general mental health issues. Sleep disruption may also severely affect children and adolescents, especially those who already suffer from underlying health conditions.
Long-term Consequences
You do not have to be experiencing current health issues to see long-term consequences of sleep disruption. Even otherwise healthy individuals are susceptible to a variety of long-term health issues if they are not committed to getting a proper amount of rest throughout the week. Long-term consequences to be aware of include metabolic syndromes, hypertension, dyslipidemia, issues related to weight, CVD, increase in cancer risk and more severe symptoms associated with gastrointestinal problems.
The research could not be any more clear: A lack of sleep can have disastrous effects on both your physical and mental health. While many people understand that sleep deprivation can lead to a variety of health issues, they may not realize how deeply it may affect overall positive attitude. Understanding how a lack of sleep influences positivity may be a motivator to encourage people to be intentional about getting an adequate amount of rest.