Not getting enough sleep affects cognition and motor skills in much the same way as drinking to excess. While a breathalyzer test can be used to assess how intoxicated someone is, there is currently no such tool for measuring just how tired someone is. Thanks to new research out of the UK, a solution may soon be on the horizon.
Drowsy Driving is a Public Health Concern
According to the National Safety Council, 43 percent of Americans aren't getting enough sleep. Fatigue impacts mental clarity and physical performance and jeopardizes the safety of both the sleep deprived and those around them. According to the AAA Foundation for Traffic Safety, even one or two fewer hours of sleep than needed almost doubles your risk of a car crash.
The National Highway Traffic Safety Administration reports that drowsy driving causes around 100 thousand crashes a year, the result of which is approximately 80 thousand injuries and upwards of six thousand deaths in the United States alone.
Moreover, fatigue's effects stretch further than roadways. Three-quarters of polled Americans claim to feel tired at work. According to research, approximately 13 percent of injuries in the workplace are due to tiredness. Workers in industries that rely heavily on attention and motor skills, such as construction, manufacturing, medicine, transportation and utilities, are particularly vulnerable when drowsy. The ability to accurately assess drowsiness could significantly cut the costs that arise from accidents and lost productivity.
A New Way to Evaluate Sleep Deprivation
A team of researchers from the University of Surrey has devised a method of testing the blood to determine if someone has skipped out on sleep. Their research is available in the journal Sleep.
"We all know that insufficient sleep poses a significant risk to our physical and mental health, particularly over a period of time. However, it is difficult to independently assess how much sleep a person has had, making it difficult for the police to know if drivers were fit to drive, or for employers to know if staff are fit for work," commented Dr. Emma Laing, who is the university's Senior Lecturer of Bioinformatics.
The team's findings lay a strong foundation for future tests that could be used by law enforcement to assess drowsy driving liability in traffic accidents or by employers wishing to gauge if workers are fit for their duties.
In a study led by the director of the University of Surrey's Sleep Research Centre, Professor Derk-Jan Dijk, blood samples were analyzed from participants who had skipped a night of sleep. The team examined thousands of genes for alterations to their expression levels and then used a machine learning algorithm for further analysis. The algorithm detected 68 genes that were affected and was able to determine if a sample was derived from either a well-rested or sleep-deprived participant with 92 percent accuracy.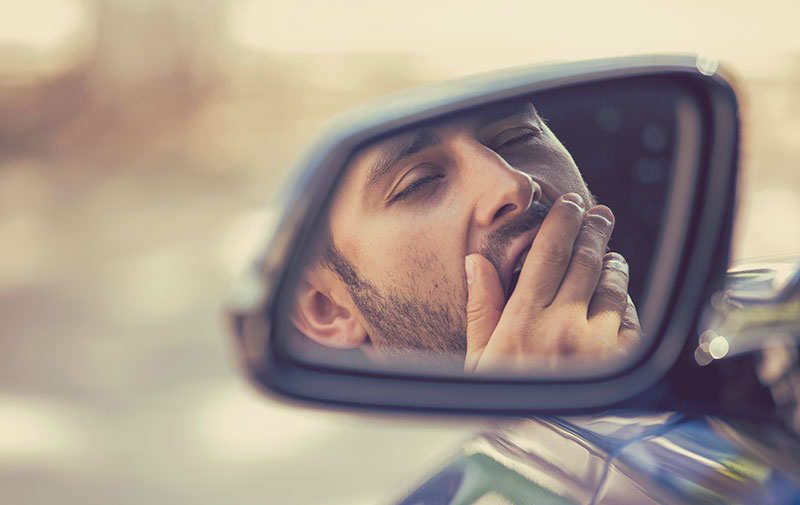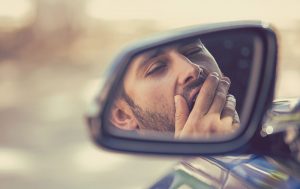 "Identifying these biomarkers is the first step to developing a test which can accurately calculate how much sleep an individual has had. The very existence of such biomarkers in the blood after only a period of 24-hour wakefulness shows the physiological impact a lack of sleep can have on our body," explained Professor of Molecular Biology of Sleep, Dr. Simon Archer.
The team will continue their explorations into the genetic effects of sleep loss. "This is a test for acute total sleep loss; the next step is to identify biomarkers for chronic insufficient sleep, which we know to be associated with adverse health outcomes," said Dr. Dijk.
Symptoms of Sleep Deprivation
When a person isn't getting enough rest, they will begin to experience the symptoms of sleep deprivation. The most obvious symptom of sleep deprivation is feelings of tiredness throughout the day, but there are other manifestations, such as:
feelings of depression or heightened anxiety
forgetfulness and an inability to concentrate or learn
impulse control problems
increased appetite and cravings for carbs
irritability and increased moodiness
lack of motivation and drive
lessened feelings of empathy for others
poor coordination
reduction in sexual desire
Understanding the Effects of Sleep Deprivation
In an always-on world, it can be hard to turn off and rest. The demands of work and home can easily lead to sleep debt over time. Not getting enough rest can make someone a danger to themselves and others, but there are also a number of other negative physiological and mental health impacts that been associated with lacking sleep.
While missing out on one night of sleep isn't likely to harm your health, accumulated sleep deprivation can lead to more serious issues:
Sleep deprivation impacts the parts of the brain that handle reasoning, the processing of emotions and the formation of new memories. Inadequate sleep leads to improper emotional processing, increased anxiety and depression, and difficulty forming new memories.
Not getting enough rest can cause individuals to experience weight gain, increasing one's risk for hypertension, heart attack and stroke.
Sleep deprivation upsets the body's circadian rhythms and interferes with our ability to produce and release hormones that regulate growth, metabolic processes and reproductive function, which can lead to complications such as decreased fertility or the development of metabolic conditions such as Type 2 diabetes.
Insufficient sleep increases the production of stress hormones, such as cortisol and norepinephrine.
Not getting enough sleep impacts the immune system, making it more difficult for the body to fight off illness and infection.
How to Achieve Good Sleep Hygiene
Cultivating healthy sleep habits is crucial for overall wellbeing. Here are ten tips to help you get your sleep routine on track.
Adhere to regular sleeping and waking times each day, even on the weekends.
Avoid napping during the daytime.
Exercise regularly.
Skip out on stimulants like caffeine and tobacco before bedtime.
Avoid eating for the two or three hours leading up to sleep.
The blue light from televisions, computers, and mobile devices is known to disrupt sleep, so limit screen time in the evenings and especially before bed.
Establish a bedtime ritual.
For the most beneficial rest, sleep in a cool, dark, quiet and comfortable environment.
Use relaxation techniques, such as meditation or aromatherapy, to wind down before sleeping.
Natural supplements such as chamomile, melatonin and valerian are known to help some people fall asleep more easily.