Researchers have linked working odd hours to a variety of health problems. How can shiftwork cause heart disease? What is the answer for fields where this is required?
It is no secret that working evenings and nights can have a variety of ill effects on your health. However, chronobiology researchers did not previously understand exactly why this was. Exactly how can shiftwork cause heart disease? New research suggests that the associated inflammation and other factors may be the missing link.
The Consequences of Shift Work
There was a time when most activities occurred during daylight hours. However, we now live in a world that operates 24/7. This means that many people also have to work odd shifts, keeping services available while the rest of us sleep. While this is convenient for people who enjoy nightlife or need medical care, it also can have very severe health effects on the workers who work and sleep at unusual hours. Shift workers are more likely to develop cardiovascular disease, diabetes and a wide range of illnesses. This is true even when the data is adjusted to take into account variables such as obesity and tobacco use.
A new study offers a proposed mechanism for the link between shift work and chronic illness. People who work odd shifts were found to have an increase in both systolic and diastolic blood pressure, making them more likely to have hypertension. In addition, they had higher levels of C-reactive protein (CRP) and other inflammatory markers in their bloodstream. These changes were noticeable and statistically significant. Produced in response to stress and trauma, these mediators of inflammation are known to cause the chronic inflammation that contributes to heart disease. High blood pressure also is an important risk factor.
C-Reactive Protein and Inflammation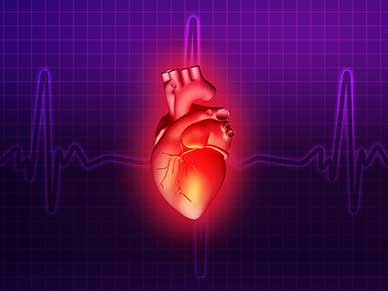 Many people have not heard of C-reactive protein, but they are regarded in the medical world as an important indicator of inflammation and disease. This biochemical is released by the liver when the body has suffered trauma or other causes of inflammation. CRP is especially important in heart disease because elevated levels may indicate atherosclerosis—changes in the walls of blood vessels that can lead to embolism and blockage. The American Heart Association says there is sufficient evidence to conclude that elevated CRP indicates a higher likelihood of future heart disease.
Hypertension, also known as high blood pressure, is also an indicator of developing heart disease. Stiffer blood vessels do not stretch to accommodate changes in cardiac output, which increases blood pressure. In turn, this higher blood pressure causes the heart to have to work harder to pump blood. This creates a cycle that can eventually lead to heart disease, stroke or other cardiovascular emergencies.
Can Shiftwork Cause Heart Disease? Yes, and Here's How
It is well known that elevated C-reactive protein and high blood pressure both are contributors to heart disease and heart attack. If shift work is causing an increase in these factors, then it makes sense that shift workers are more likely to develop and suffer from heart problems.
When people work evenings and nights rather than sleeping, they develop higher levels of inflammation. This is due to several factors. First, melatonin is a potent antioxidant and thus reduces inflammation. People who have low or dysregulated melatonin levels are more likely to suffer from inflammation, as seen in this study. Second, sleep is the time when cells undergo several crucial repair processes. Over time, a lack of high-quality sleep may lead to more cell injury and thus higher CRP.
Lowering Your Risk
Although working odd shifts can have serious health effects, there are ways to mitigate the damage. The question is no longer "Can shiftwork cause heart disease?" but rather "How can we keep shift workers healthy despite these risk factors?" Prior research in chronobiology suggests that avoiding bright lights and strenuous activities before one's bedtime appears to help many people develop a healthier circadian rhythm. In addition, taking melatonin before sleeping can help a confused brain to fall asleep and get the rest you need to recharge and rebuild.
Shift work appears to lead to higher rates of inflammation and thus to higher levels of heart disease. There is probably no end in sight to our 24/7 society and the ill health effects it can cause. However, there are ways to reduce the impact of shift work on the people who keep our world humming both day and night.