You've likely been made aware by now that insufficient sleep has been linked to a myriad of both mental and physical health issues. Now, a new study has found that even minor sleep disturbances, such as difficulty falling asleep or sleeping through the night, raise blood pressure and significantly increase the risk of heart disease in women.
Chronic Sleep Deprivation is Known to Increase Heart Health Complications
For some time now, we've known that a lack of quality sleep has direct implications on heart health. Issues with chronic sleep deprivation are known to raise blood pressure rates and increase the overall chance of developing cardiovascular disease. Roughly a third of adults in America aren't getting enough sleep, and this problem seems to affect women more often than it does men. According to data from the National Sleep Foundation, women seem to have more issues sleeping and are even twice as likely to suffer from chronic insomnia. It was this reason that researchers from Columbia University Irving Medical Center decided to focus their most recent efforts on the sleep health of women.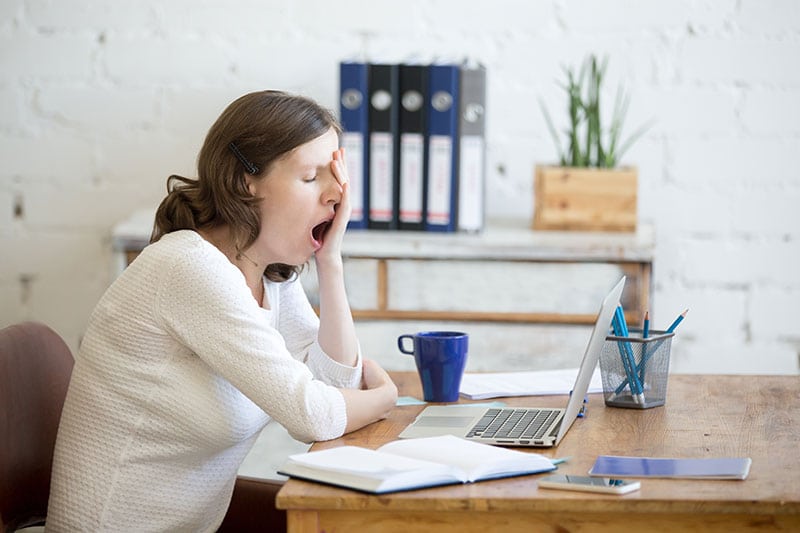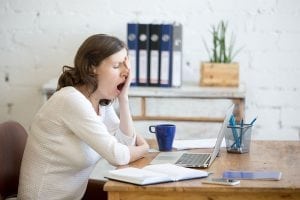 The lead author of the study, Brook Aggarwal, EdD, a behavioral scientist in Columbia's Department of Medicine, explained why the prevalence of sleep disturbance in women is particularly worrying."That's concerning," she said, "since studies have shown that sleep deprivation and milder sleep problems may have a disproportionate effect on cardiovascular health in women."
Investigating a Range of Sleep Problems in Women
Using a device that is similar to a wristwatch, investigators monitored the sleep habits of 323 healthy female participants between the ages of 20 and 79. The team kept track of minor sleep problems like difficulty falling asleep, periods of insomnia as well as the quality of sleep the participants had. The researchers also monitored for more serious sleep conditions such as sleep apnea, which is a disorder where a person periodically stops breathing for short intervals during sleep.
Some of the participants agreed to let the investigators extract endothelial cells, the cells lining the blood vessels, from inside a vein in their arms in order to look for the presence of a particular pro-inflammatory protein. The protein, endothelial nuclear factor kappa B, has previously been linked to inflammation and the development of heart disease. Led by the senior author of the study Sanja Jelia, M.D., an associate professor of medicine, the researchers were able to find a link between endothelial inflammation and minor sleep issues.
Researchers Find Even Minor Sleep Problems Raise Blood Pressure
"Relatively mild sleep disturbances such as poor sleep quality, prolonged time to fall asleep and insomnia are associated with increased blood pressure and vascular inflammation in women, even in the absence of sleep deprivation," the authors stated. The team's findings were published in the June 19 issue of the Journal of the American Heart Association.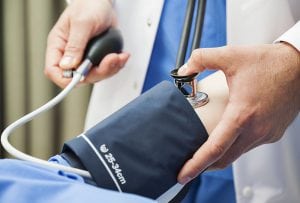 According to the study data, among the participants, minor sleep problems, such as trouble falling asleep and staying asleep, were around three times more likely than more severe problems such as sleep apnea. Surprisingly, the women with only mild sleep problems, even those who slept an average of seven to nine hours every night, were still significantly more likely to have higher blood pressure levels.
"Our findings suggest that mild sleep problems could possibly initiate the vascular endothelial inflammation that's a significant contributor to cardiovascular disease. Results of an ongoing clinical trial may confirm these results. In the meantime, it may be prudent to screen women for milder sleep disturbances in an effort to help prevent cardiovascular disease," said Dr. Aggarwal.
No One is Completely out of Harm's Way: Lack of Sleep Also Raises Blood Pressure in Men
While this latest study focused on women's health outcomes, men aren't exactly invulnerable to the effects of poor sleep. A previous study, which was jointly conducted by researchers from Harvard University and the University of California San Diego and published in the American Heart Association journal Hypertension found that chronic sleep deprivation elevated blood pressure in men who were aged 65 and older.
While further research is needed to confirm the team's results on a wider population scale, the team's findings prove that sleep quality is even more important than sleep quantity and suggest that it could be a good idea to think of sleep as a preventative treatment for heart health.