Do you sleep better after a day at the beach or a good hike? Many people have noticed that a day in the great outdoors makes them hit the pillow hard, but most attribute this to physical activity. While being active during the day will help many people to sleep better, recent chronobiology research suggests that simply being out in nature may have a positive effect on the circadian rhythm.
How Can Greenery Affect Your Circadian Rhythm?
Maintaining a healthy circadian rhythm, including adequate amounts of sleep, is an important part of maintaining good physiological and emotional health. Our circadian rhythms are tightly controlled, ticking away in the background and ensuring that we have the hormones needed for the activities of a 24-hour day. These internal clocks are set by zeitgebers, or external factors such as temperature and light levels.
Some of the factors that affect wakefulness and sleep are seemingly unrelated, such as food intake. Because of this, researchers at the University of Illinois performed one of the largest chronobiology studies in history, comparing the sleep and lifestyle factors of more than a quarter of a million people. One of the lifestyle factors examined was whether people had access to greenery and nature.
Linking Sleep and Nature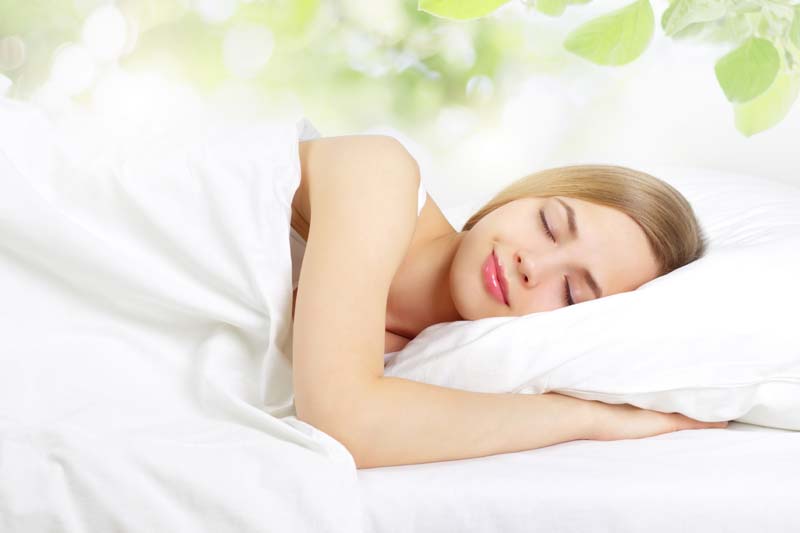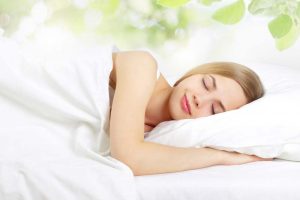 While many people sleep well, there are those who struggle with insomnia. This research group was no exception; a sizable number of people reported that they had inadequate sleep on 21-29 days in the past month. These people all had one very important factor in common; they had little or no access to green spaces and nature.
Researchers believe that the link between nature and sleep may be more than just the color green. People who have access to the outdoors are more likely to exercise regularly, which has been linked to sleeping better. In addition, people who get out in nature are likely to be exposed to healthy natural light, which serves as a powerful cue for the circadian rhythm. Last, direct light affects vitamin D levels, which have been linked to the synthesis of many hormones involved in the circadian rhythm.
Who Is Affected?
While most people will sleep better if they get outside more often, there are a few groups that seem to be especially affected. First, men are more likely than women to have a link between insomnia and a lack of access to the outdoors. Second, the elderly may see their sleep especially impacted when they cannot spend time outside. This is especially devastating for the aged, as they often lack the good health to exercise outdoors and may even be physically incapable due to being confined to a hospital or long term care center.
If you are hoping to get a better night's sleep, getting outside and enjoying some fresh air may be just what the doctor ordered. A variety of illnesses, some related to the circadian rhythm and others not, have been found to be prevented by daily time outside. There are many good reasons to enjoy nature and hardly any good reasons not to.