Modern life offers plenty of challenges to getting a good night's sleep. Our world is constantly lit up with artificial lights, while smartphones and other screens beckon. Many of us take trips to faraway places for work and play, causing a form of circadian disruption known as jet lag. It has long been known that these interruptions to our sleep-wake cycles can be destructive to our health, but the exact links were not well-understood. A newly discovered protein may be part of the link between chronic disease and sleepless nights.
Modern Life: A Recipe for Circadian Disruption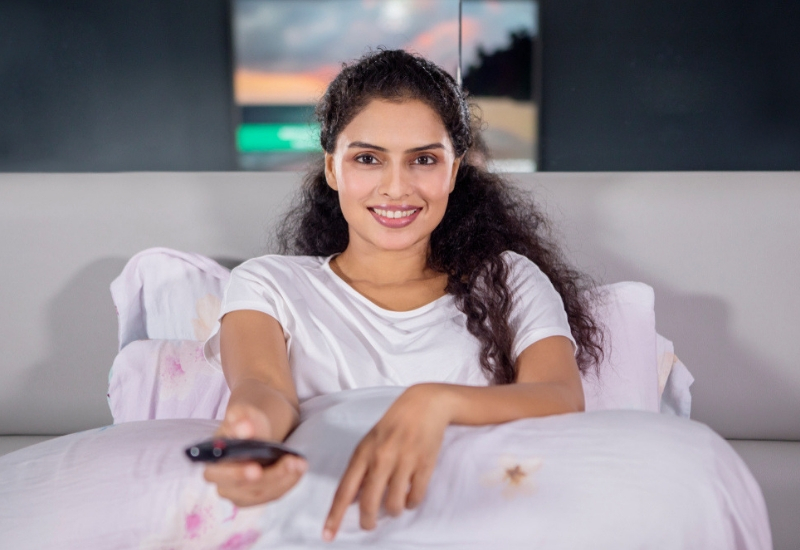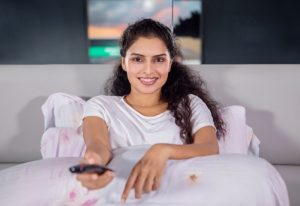 For several millennia, humans lived and slept according to the movements of the sun. When the sun went down at night, there was no choice but to find a safe place to sleep and stay there until dawn.
Modern life with electric lights and 24/7 action has freed us from depending on natural light to work and play. Many people work shifts that keep them from sleeping late at night. Others are awake due to the effects of screens on our melatonin production. Even if you turn off the phone and television, a growing proportion of our geography has levels of light pollution that can keep you up at night.
Many people now lead lives that are not dependent on sunlight in any way. Although it is easy to see why this can be a benefit, it can and has had devastating effects on our health as a population.
The Consequences of a Dysregulated Circadian Rhythm
Everyone has an occasional sleepless night. Most of us feel better once we have finally gotten a decent night of sleep. Chronic disruptions are not as easy to resolve. When our circadian clocks are out of sync for a long time, our health can suffer immensely.
Mammals (including people) that suffer long-term disruptions to the circadian rhythm can have serious behavioral changes. They have worsened memory and cognitive function, scoring lower on tests of performance. They also often deal with changes in personality such as an increase in impulsive behavior and emotional control.
Going without sleep over a long time does not just destroy your mood, but your health as well. Several studies have found that people who work nights or otherwise have challenges that keep them from maintaining a steady circadian rhythm have a higher risk of chronic disease. These diseases include some of the biggest killers of our times, including heart disease and type 2 diabetes. People with dysregulated circadian rhythms also are more prone to infections and more likely to develop deadly complications such as sepsis.
Much of the link between circadian disruption and disease appears to be due to the dual role of circadian proteins such as CLOCK and BMAL1 in our bodies. Produced in every cell of the body, these proteins are crucial to the circadian rhythm and also have a role in cell repair. However, a newly discovered protein may play a larger role, acting as the missing link between our sleep-wake cycles and our risk of disease.
HNF4A: A Molecular Protein With Huge Implications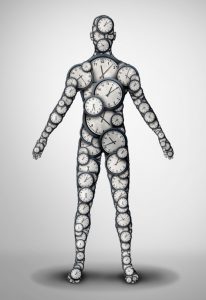 HNF4A is a protein that has long been known to play the role in the differentiation and development of several vital organs, including the large intestine, kidney and liver. Mutations in this protein can cause diabetes, liver cancer and other serious diseases.
A new study has found that HNF4A also has a complex relationship with circadian proteins such as CLOCK and BMAL1: When it is made in excess, it can stop our cells from operating on a predictable rhythm. It appears that circadian proteins in turn can affect levels of HNF4A in cells, which can put people at higher risk of disease when they do not have a functional sleep-wake cycle.
There is still a lot that we do not know about HNF4A. However, it appears to be a link between disease and the circadian rhythm. This may be part of the reason for the increased disease risk that comes with long-term disruptions to the circadian rhythm.
Is Your Body Running on Time?
Although we do not completely understand why the circadian rhythm affects health and disease, the correlation is clear. Keeping your internal clocks on track can improve your health and leave you at a lower risk of deadly diseases. Although this can be a challenge in our currently demanding society, the following tips may help:
Expose yourself to natural bright light throughout the day.
Turn off lights at night, including brightly lit screens.
Avoid exercise, eating and other stimulating activities in the hours immediately before bed.
Consider black-out curtains if you live in an area with a great deal of ambient light at night.
Get up and go to sleep at the same time every day, even on weekends.
Avoid abrupt changes to your time zone. Prepare ahead of time for cross-time-zone travel and daylight savings time by adjusting your sleep schedule 15 minutes every night in the days leading up to departure.
Many people can get their internal clocks ticking with simple behavioral changes such as these. Keeping a regulated circadian rhythm is more important than ever despite the challenges presented by modern life.