Most people are already aware of the numerous benefits of exercise. Instilling a regular workout plan into your daily routine can help to control weight, boost cardiovascular health, improve energy levels, support mental health and reduce the risk of a variety of illnesses and diseases. What is now becoming evident is that when you exercise is also important. A new study demonstrated that early morning exercise reduces cancer risk by helping to regulate the circadian rhythm and boosting overall health.
A Healthy Circadian Rhythm Function and Cancer Risk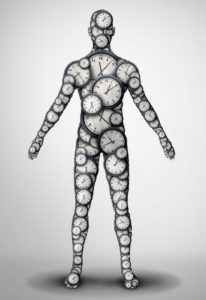 In order to enjoy overall good health, it is necessary to ensure that your circadian rhythm is functioning at optimal levels. Various independent studies have demonstrated a link between a healthy circadian rhythm and cancer risk. These studies have found that exercising during daylight hours can play an instrumental role in regulating the circadian rhythm. This is because physical activity acts as a circadian time cue, helping to regulate the body's master clock and supporting cell and tissue health.
A properly functioning circadian rhythm will lead to better sleep patterns while improving nearly every aspect of your physical, mental and emotional health. For this reason, it is important that you do all that you can to encourage a healthy circadian rhythm.
Early Morning Exercise Reduces Cancer Risk
Considering the numerous studies detailing the importance of both physical activity and a properly functioning circadian rhythm for overall good health, it is not a big leap to understand how these two elements working together can provide a variety of advantages. Aware of this connection, researchers in a recent study hypothesized that the time of day that you engage in physical activity may also affect cancer risk.
Using data collected from 1.44 million participants, this comprehensive global study demonstrated that regular physical activity not only contributed to a lower rate of heart disease but that it also led to a reduced risk of cancer. Prior to this study, the connection between leisure activity and cancer risk had not yet been established in such great detail. This research established a clear link between exercise and a lower risk of developing many different types of cancer.
This new study was also the first of its kind to highlight a specific circadian component of the benefits of exercise during a particular time period. The researchers looked at 1,285 individuals with cancer along with 1,510 controls. Of the people with cancer, there were 781 women who had breast cancer and 504 men who had been diagnosed with prostate cancer. These subjects were asked to detail their level of physical activity and the timing of this exercise. The researchers were able to pinpoint that physical activity that happened between the hours of 8 a.m. and 10 a.m. produced the strongest benefits when it came to reducing the incidence of breast and prostate cancers.
So what explains this link? The researchers believe that the benefits of getting moving early in the morning when looking to prevent breast cancer may be linked to estrogen. High levels of estrogen are routinely associated with an increased risk of developing breast cancer. In addition, estrogen production is at its peak at around 7 a.m. Because exercise has been shown to reduce estrogen in the body, it makes sense that an early run or other types of workouts may suppress this hormone production when it is most likely to surge.
Furthermore, it is well-known that melatonin may also offer protection against cancer. Exercising later in the day rather than earlier may delay the production of melatonin, hindering its benefits in relation to cancer suppression.
Implications for Cancer Prevention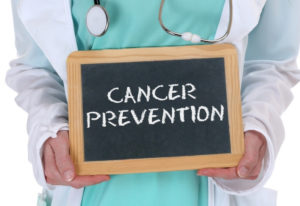 The implications of this research cannot be understated. With nearly 20 million cancer cases per year worldwide, cancer prevention is at the top of the list when it comes to public health challenges in the coming century. With the increasing prevalence of this devastating disease, it is imperative that medical researchers understand as much as they can about how to prevent it.
With few people reporting that they meet the minimum guidelines for physical activity, it is clear that this is one area that should be a focus for an overwhelming number of people. Learning how to time this activity to squeeze out the most benefits is another tool in the arsenal for the fight against cancer.
If you want to get the most out of your exercise routine and its overall health benefits, you would be wise to try to get it done during the morning hours. Not only are you less likely to skip it when the day gets away from you, but this recent study also shows that morning exercise may be beneficial when warding off cancer. While the research is still in its early stages, it never hurts to start your day with a good workout.