The use of herbs and spices specifically for medicinal purposes dates back thousands of years. Many modern drugs have their origins in medicinal plants, so it is no surprise that modern science has proven that many spices offer significant health benefits. Chronobiology, with its focus on the impact of natural, biological rhythms on living organisms, offers valuable insight on best time of day to eat spices to maximize their potential health benefits. Both timing and circadian rhythms play critical roles in numerous bodily functions, including metabolism.
Spices Can Offer Real Health Benefits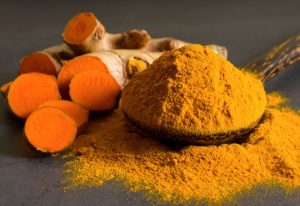 Traditional healing systems, such as India's Ayurveda and Chinese traditional medicine (TCM), have recognized the health benefits and medicinal value of herbs and spices for thousands of years. Modern medical research has been able to confirm a broad range of health benefits that spices can provide. For example, turmeric, a spice traditionally used in Ayurvedic medicine, offers a wealth of health benefits.
Turmeric is well known for its powerful anti-inflammatory actions. Chronic inflammation is associated with numerous diseases, including Alzheimer's disease, cardiovascular diseases, some cancers and metabolic syndrome. Turmeric also has strong antioxidant properties and may help to slow the aging process. It has also been shown to promote cognitive health. Turmeric should be used with black pepper to improve the bioavailability of turmeric's active compound, curcumin. The piperine in black pepper can enhance the bioavailability of the curcumin in turmeric by as much as 2,000 percent.
Ginger is a close relative of turmeric and also offers plenty of health benefits. Like turmeric, it also offers powerful anti-inflammatory and antioxidant actions. It is commonly used to treat nausea and indigestion. There is some evidence that it may help lower blood sugar and cholesterol, as well as promote brain health and cognitive function.
Cardamom is also in the turmeric and ginger plant family. It shares the anti-inflammatory, antioxidant and brain-health-promoting qualities of turmeric and ginger. Like ginger, it can help to control blood sugar and is useful for digestive ailments. It has also been found to have antimicrobial properties and to be quite effective in treating ulcers. These are just a few of the many spices that offer significant health benefits.
The Science of Chronobiology Shows Timing Matters
Although the science formally dates back to 1729, with the enormous impact modern medical science and technology have had on chronobiology, enabling a rapid expansion of knowledge, it almost feels like a new science. Chronobiology is a branch of biology that focuses on the study of biological rhythms and timing and how they impact living organisms. It is an exciting science with an expanding range of practical application potentials. By increasing our understanding of timing and the role biological rhythms in health and functioning, chronobiology offers a glimpse of the very mechanics of being, of our inner workings.
Indeed, chronobiology has shown us time and time again that timing matters. Many of our bodily functions, even down to the actions of an individual cell, are influenced or regulated by our roughly 24-hour circadian rhythm. That approximately 24-hour cycle mirrors the rhythm of day and night that we, and all other life on earth, evolved in tune to. In the case of humans, we and our bodily systems evolved to a pattern of being active in the day and resting at night. There are a number of maintenance processes that take place during sleep, such as the flushing of toxins from the brain, the strengthening of the immune system and tissue growth and repair.
There are rhythms of action within the body and timing matters; disruptions in timing can impact health. Circadian rhythm disruption is associated with a higher risk of numerous diseases and chronic health conditions, including cardiovascular diseases, obesity, diabetes and metabolic syndrome.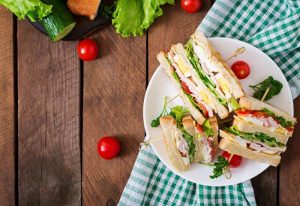 Numerous studies have shown that time of day can impact how well medications work to treat diseases. The timing of meals can impact how food is metabolized, as well as how calories are used and stored.
One study compared how meal timing impacts weight using two groups of women engaged in losing weight. One group ate 700 calories at breakfast, 500 calories at lunch and 200 calories for dinner and the other group did the reverse, with 200 calories at breakfast, 500 calories for lunch and 700 calories for dinner. By the end of the assessment period, the women consuming the bulk of their calories earlier in the day lost more than twice the amount of weight than those consuming the bulk of their calories later in the day.
The Best Time of Day to Eat Spices
According to registered dietitian Supriya Lal, for the best absorption of nutrients, it is best to eat spices or spicy foods between the late morning and early afternoon. Lal also said that people with a lower level of tolerance for hot spices, like spicy-hot chiles, will experience fewer side effects by eating these types of foods earlier in the day, rather than at an evening meal.
Many people use supplements to reach higher, more therapeutic doses of spices, such as turmeric. Dietitian Katie Chapmon recommends doing so on an empty stomach, two hours after the previous meal and two hours before the next meal or other medication.