Autism is one of the fastest-growing neurodevelopmental disorders in the Western world. Despite intensive research, scientists and doctors are at a loss as to the causes of this disorder. According to surprising new research on melatonin and autism, parents who have low melatonin levels may have a higher risk of having a child who develops autism. However, this is not the first study to find a link between autism and melatonin. Sleep and disorders of sleep appear to be linked to autism spectrum disorder in a variety of ways.
Autism and Sleep
Autism spectrum disorder is a common developmental challenge. The associated symptoms include challenges in speech and communicating, impaired social awareness and difficulty with abstract concepts. Doctors estimate that around one in 45 American children have this disorder — a sharp increase from just decades ago. Although many people who are "on the spectrum" lead happy and healthy lives, there are several challenges that face patients and their loved ones. One of the more common and surprising challenges in autism is dealing with sleep.
Sleep disorders are incredibly common in autism, affecting an estimated 80 percent of children with the disorder. Many children with this disorder have difficulties in both falling and staying asleep. A lack of sleep in turn has been found to increase negative behaviors such as tantrums and aggression. There are several hypotheses regarding why autistic children often suffer from poor sleep, including structural brain differences and changes in hormone levels. Many recent studies point to low or dysregulated melatonin levels as a contributing factor. As important as the child's melatonin levels may be, parental melatonin levels also appear to play a role in this disease.
New Study Links Parental Melatonin Levels and Autism Risk
Although we associate melatonin levels with sleep and the circadian rhythm, this hormone also has a variety of other purposes in the human body. It is critical to embryonic development and healthy brain development. Researchers in the Netherlands looked at the melatonin levels of parents who had a child with autism and found that the mothers had significantly lower melatonin levels than normal. Mothers who had more than one autistic child had even lower levels than mothers with just one child on the spectrum.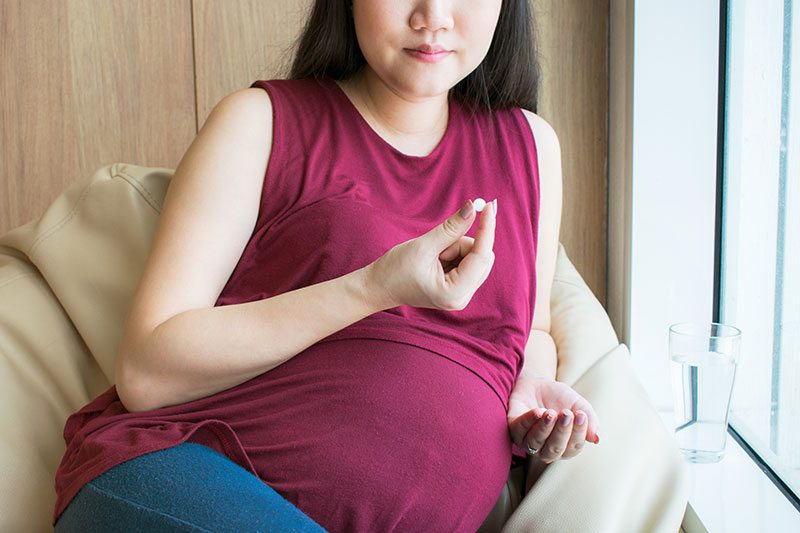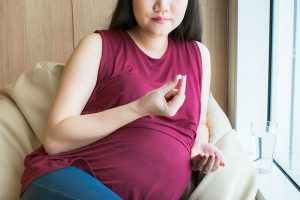 Chronically low melatonin can be caused by a dysregulated circadian rhythm. However, as the new research authors note, it also may be caused by an inherited shortage of the enzymes that create melatonin from precursor molecules. This link could explain why autism appears to be inherited and partially caused by prenatal factors. Low maternal levels of melatonin that contribute to autism in a fetus may then be inherited by the autistic child, which would explain why so many autistic children struggle to get the sleep they need.
Previous Links Between Melatonin and Autism
Because autism can affect almost every area of a person's life, it makes sense that there are many factors involved when it comes to effective prevention and treatment. There are likely many different prenatal and genetic factors that contribute to a child developing this syndrome. However, many studies have found that low melatonin levels are common in autistic children.
Prior research has found that some people with autism have rare genetic disorders that hamper the production and regulation of melatonin. These disorders are too uncommon to cause the majority of autism but add to the body of evidence linking this hormone and autism.
New Treatments, New Hope
Due to knowledge of the link between lower melatonin levels and autism, doctors are beginning to successfully treat insomnia and other sleep disorders in people with autism using simple, inexpensive melatonin supplements. These supplements are especially effective when used in combination with behavioral therapies. Because a lack of sleep has been linked to an increase in negative behaviors in autistic children, simply getting some rest can improve quality of life both for the child and their entire family.
In addition, researchers are studying whether melatonin supplementation can help to correct other behaviors associated with autism, such as communication impairment and obsessive interests in objects. Taking melatonin supplements in pregnancy may also help to reduce ever-rising rates of autism, although this will need a great deal more study before it can be safely recommended.
We have learned over the past decades that sleep and the circadian rhythm are more important than we could previously have realized. The hormones involved in these processes not only help us to sleep and wake on a predictable rhythm, but also contribute to whole body health in a variety of ways. Although this research is very preliminary, it offers more insight into the root causes of autism as well as new ways that it can be prevented or treated.