Have you ever wondered how a plant knows to open its buds in the morning and perform other time-dependent tasks? New research suggests that protein signaling is the answer.
Modern people tend to think of internal clocks as a feature of humans and other mammals. After all, plants cannot lie down to sleep or do any of the other things that we associate with a circadian rhythm. However, the circadian rhythm of plants is one of the oldest studied subjects in biology. Researchers hundreds of years ago were wondering how a flower knows to open its petals in the sunlight and to open its stomata at night on a hot day. Chronobiology researchers may have just found the answer.
Protein Signaling: A Cog in the Internal Clocks of Plants
It is very important for plants to be in sync with their environment. Plants have to close and open stomata, or little holes in their cells to allow gas exchange, at times when they are more metabolically active and also will not lose as much fluid. They also have to open leaves and flowers when these will get more sun exposure. Plants cannot move themselves to friendlier soil, so their lives depend on their ability to adapt to the place where they are planted.
The secret to plants' internal clocks appears to be a protein called Zeitlupe. Zeitlupe contains certain amino acids that make chemical bonds in different levels of sunlight. The amount of activity in these amino acids acts as a kind of protein signaling and increases when light levels begin to fall­–for instance when daytime begins to turn to evening. Another protein, called FKF-1, appears to be the opposite of Zeitlupe. It becomes more active during daylight and appears to have a role in measuring the seasons.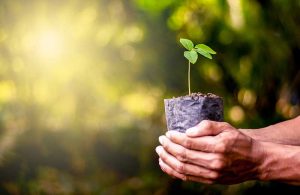 This may seem like a small discovery, but it may soon allow us to modify plants so they can be grown in areas where they do not naturally grow, become more drought-resistant and otherwise change to encourage more agricultural productivity. If we can change the protein signaling in a plant's cells, we may be able to control it in ways that are beneficial to both people and plants.
Botany and the Circadian Rhythm
We depend on the botanical world more than we often realize, needing plants for food, shelter and even the oxygen that we breathe. Some of the very first experiments were performed on plants. This is particularly true in the field of chronobiology, which began when Jean Jacques d'Ortous de Mairan recorded the movements of mimosa leaves and was finally able to show that they follow a circadian rhythm. This was just the beginning. Carl Linnaeus discovered that flowers open and close rhythmically according to the time of day even when placed in a dark room. Protein signaling may provide the answers to some of these very old questions. However, there is still much more to know.
Improving Life Through Chronobiology
New discoveries about the circadian rhythm are constantly being made. These have the ability to heal disease and help humans to lead happier and healthier lives. However, discoveries made in the circadian rhythm of plants may affect even more people. In a world that suffers from droughts and is often short of food, more efficient agriculture may helps millions to live longer and healthier lives.
How does a flower know when to open? Although the answer may not be simple, we indeed have an answer to this age-old question. New discoveries are constantly being made as we develop new technologies for studying science and new questions to be answered.