Sleep apnea is one of the most common sleep disorders in the Western world. Although it is common, it can have devastating health effects. Recent studies have linked sleep apnea to a wide range of diseases, from daytime fatigue to high blood pressure and even cardiovascular disease. A new study linking sleep apnea and erectile dysfunction suggests that it also may affect even the most intimate parts of a man's life.
Erectile Dysfunction: A Common and Embarrassing Problem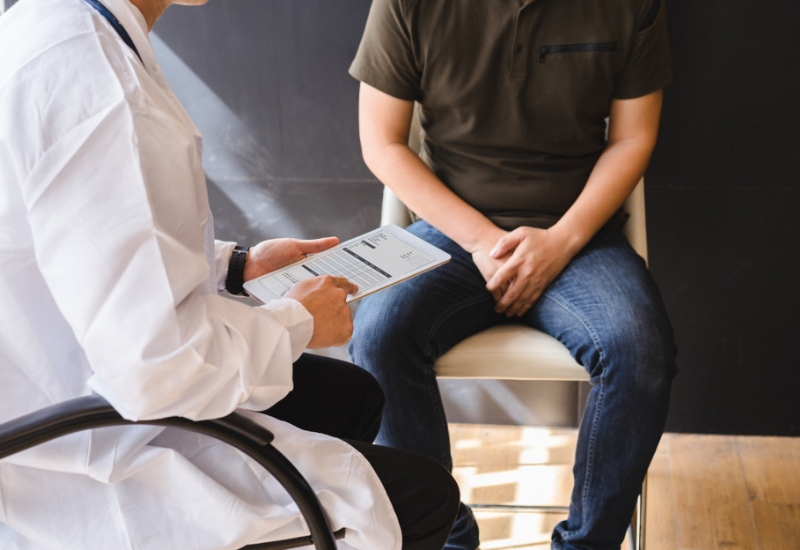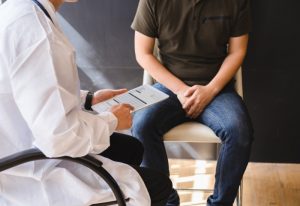 Many men place a great deal of importance on their virility and sexual performance. As a result, erectile dysfunction and similar problems can be difficult to speak about, even to a doctor. Although it is often kept a secret, erectile dysfunction is a very common problem.
Also known as ED, erectile dysfunction is a disorder in which men have trouble either getting an erection or keeping one for the desired amount of time. In order for it to be considered a disorder, the erection issues must occur often enough to cause issues with keeping a healthy sex life. Most men will experience this disorder in their lifetime. Although it is more common in older men, around one out of four younger men also have this issue.
ED is generally believed to be caused by either a lack of blood flow to the penis or low testosterone. There are multiple risk factors, such as:
anxiety about sexual performance
issues in one's relationship
obesity
cigarette smoking
unhealthy diet and exercise habits
excessive drinking or recreational drug use
As these risk factors suggest, lifestyle factors have a huge effect on erection strength. New research suggests that sleep may play a particularly important role. People who have sleep apnea, a common sleep disorder, appear to have a much higher rate of developing erectile dysfunction.
Links Between Sleep Apnea and Erectile Dysfunction
Erectile dysfunction is often a sign of more serious systemic disease — in particular, it can be a sign of cardiovascular problems. Because sleep apnea can increase the chances of cardiovascular disease, it is not surprising that there may be a link to erectile dysfunction. However, several studies have indicated that there is a connection between the two illnesses even independent of their relationship to heart disease.
As far back as 2009, a study suggested that erectile dysfunction and sleep apnea are independently linked. A new study backs this up, showing a solid reason for the link between the two illnesses.
Around half of the people with sleep apnea also have erectile dysfunction. According to new research, low testosterone may be the reason. A study took a group of men and subjected half of them to days of progressive sleep deprivation. They underwent extensive blood work along the way. It was found that the men who lost out on sleep had progressively lower testosterone. However, as soon as they were able to get high-quality sleep, their testosterone levels rebounded back to normal.
Because testosterone is the main hormonal driver of male sexuality, the low testosterone caused by sleep apnea will almost certainly contribute to erectile dysfunction. Sleep may be one of the most important lifestyle factors in maintaining healthy sexuality, not just for men but for women as well.
Treating Sleep Apnea Naturally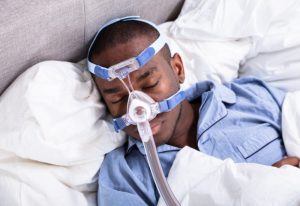 Sleep apnea is a common sleep disorder, but there are many sleep issues that can compromise your slumber and thus your health. If you snore at night and wake up feeling like you aren't rested, you should talk to your doctor about getting tested and treated for sleep apnea.
The most common treatment is a CPAP machine, which keeps your airway at positive pressure so you do not snore or stop breathing while you sleep. However, there are several natural remedies that are popular as well, including:
Losing weight (even a 5 to 10-pound weight loss can help!).
Avoiding smoking, drinking alcohol, and using other recreational drugs before bedtime.
Keeping a humidifier running in your bedroom, as this has been shown to help with both snoring and apnea.
Sleeping in a different position.
Taking supplements with magnesium and vitamin D, as many people with sleep apnea are deficient in both of these.
Considering taking 5-HTP, a serotonin precursor. People with sleep apnea often have low serotonin, so these supplements may be important in treating and mitigating the disorder.
Getting enough sleep is one of the most important things you can do to maintain both your sexual health and health in the rest of your body. There are many natural ways to support a healthy lifestyle and wellness throughout your life.