Modern medicine is making great strides in the understanding and management of diabetes. One of the most exciting developments is the relationship between diabetes, a near epidemic-level chronic disease, and the circadian rhythm. Diabetes is, at essence, a metabolic system disorder, a malfunction in the metabolism of glucose that disrupts the finely balanced system that metabolizes foods within the body. The circadian rhythm impacts the timing of metabolic system processes. Understanding and utilizing this fundamental relationship can be a powerful tool for more successful diabetes management.
The Circadian Rhythm and Metabolism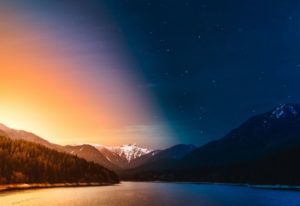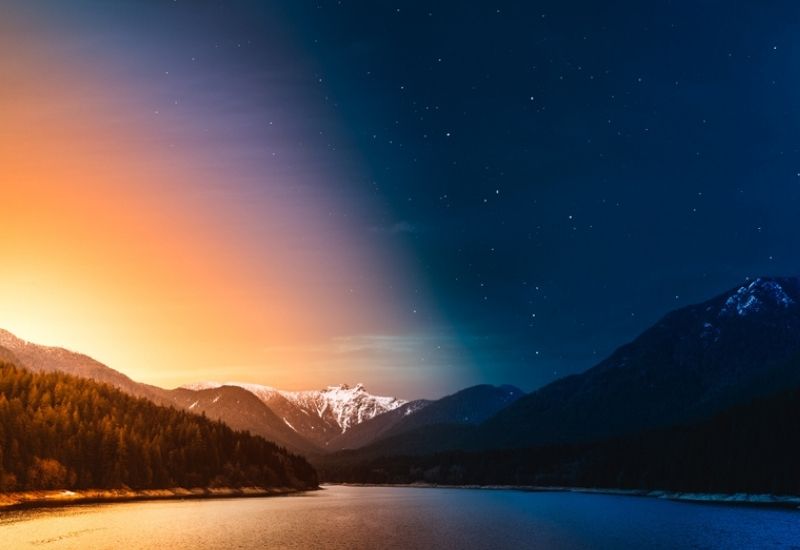 The circadian rhythm, an approximately 24-hour cycle that has been with us since the dawn of our species, governs a wide range of processes within the body, including those of the metabolic system. The overarching rhythm that we, as well as all life on earth, have evolved to is the cycle of day and night; one of the most ancient and fundamental rhythms we experience in day-to-day life. As modern science is learning, this basic rhythm has a much deeper impact on our health and well-being than previously recognized.
Perhaps that recognition comes, in part, as a result of our modern way of life. After all, with artificial lighting, we are no longer bound to the cycles of day and night as we once were. We can and do extend day far into the night, routinely disrupting sleep cycles. With our modern urban lifestyles, we tend to spend far less time outdoors in natural light, a vital environmental circadian rhythm cue, and are less physically active than our far more agrarian ancestors. All of those things contribute to the disruption of the circadian rhythms and body clocks that regulate the timing of our bodily processes.
This disruption is increasingly being linked to an increased risk of a wide range of diseases, including metabolic disorders. In a strictly systems-based view, this is quite logical. We humans are made up of highly complex and delicately balanced systems working together as a whole. It makes sense, then, that system disruptions can lead to disease.
The metabolic system, which transforms food into energy, relies heavily on precisely timed chemical interactions and reactions to perform efficiently. Glucose metabolism is impacted by the circadian rhythm, thereby influencing insulin production and other metabolic processes.
Chronobiology and Diabetes Management
Chronobiology is the scientific field that studies biological rhythms. From this foundation of scientific knowledge, medical science has developed a deeper understanding of the important roles of timing and timing regulation via biological rhythms, body clocks and the circadian rhythm on overall health and well-being. Chronobiology and diabetes management is one of the exciting potentials to arise from this area of research.
Type two diabetes has long been linked to obesity. Obesity is also linked to circadian rhythm disruption. Lifestyle is a huge contributing factor to obesity and circadian rhythm disruption. Disruptions in sleep and wake cycles and meal times, common in shift workers, have been associated with a higher risk of obesity and type two diabetes in this group, along with a variety of other diseases and chronic health conditions.
The timing of eating, along with the type of food eaten, can impact circadian rhythms and metabolic processes, as can the timing of the sleep-wake cycle. Research shows that skipping breakfast and night eating, especially of high fat and highly processed foods, is strongly associated with both obesity and type two diabetes. Poor sleep quality and disruptions to the sleep-wake cycle are linked to disruptions in the circadian rhythm, which impacts body clock regulation and metabolism timing, and is also associated with an elevated risk of obesity and type two diabetes.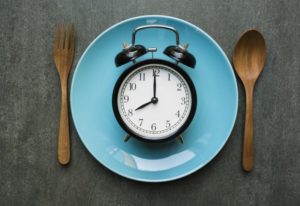 Using the information revealed by chronobiology on how vital timing is to the mechanical functioning of the metabolic system holds great promise when it comes to managing diabetes. That is because it enables a person to work with the natural rhythms of the body to promote a more health-supporting way of living. By working to reduce circadian rhythm disruption via smart food planning and timing, better sleep hygiene and mindful light exposure, you can improve your diabetes management and overall health.
Better Timing Promotes Better Health
The metabolic system supports health and life itself. Its efficient functioning rests upon countless precisely timed chemical interactions. Disruptions to that timing result in an elevated risk of developing metabolic system disorders, such as type two diabetes.
With that in mind, be proactive in protecting your health and managing diabetes risks by taking action to maintain a health circadian rhythm. Set a plan for the timing of your sleeping, waking and meals. Be mindful of your light exposure, ensuring that you get physical activity in morning light and avoid bright lights and electronic device screen lights in the two hours before you go to sleep to promote the healthy sleep your circadian rhythm needs.