Science is coming to an increased recognition of the importance of sleep to long-term brain health and cognitive function. This is an important recognition, given that insufficient sleep and sleep disorders have become global public health concerns and are still on the rise in our modern, 24-hour world. A new study, published in PLOS Biology, adds to the growing body of evidence linking quality sleep to the long-term health and function of the brain, including cognitive health. In the new study, researchers found that deep sleep decreases toxins in brain, including beta-amyloid and tau, both of which are associated with Alzheimer's.
How Deep Sleep Decreases Toxins in Brain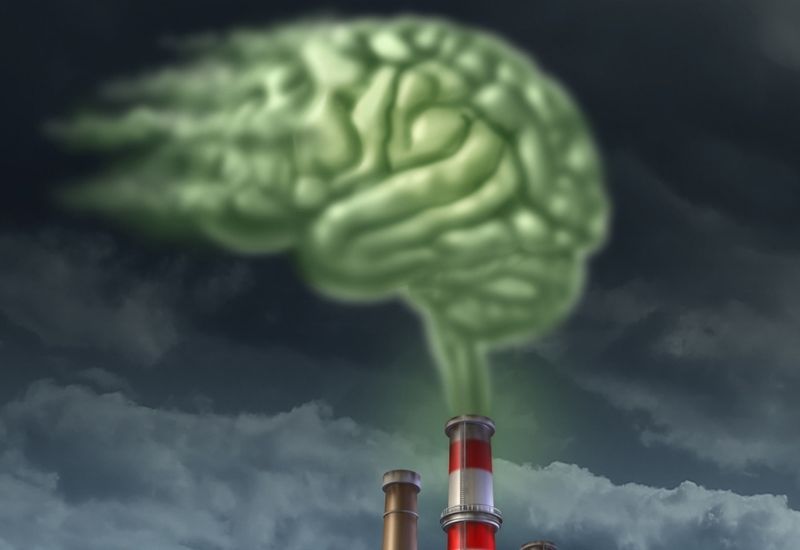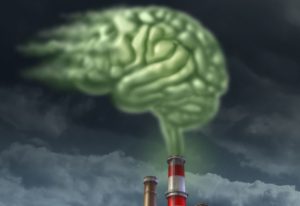 According to study leader and Pennsylvania State University assistant professor of biomedical engineering Dr. Xiao Liu, toxins seem to be cleaned out of the brain during deep, non-rapid eye movement sleep (NREM). The process by which this is done utilizes the glymphatic system, a sort of channel system that allows toxins to be flushed out and carried away by cerebrospinal fluid (CSF).
According to the researchers, the slow, steady brain waves associated with deep NREM sleep have a role in that flushing process, occuring just before each CSF push through the glymphatic system. The deep sleep brain waves may act as a signaler or driver in this essential brain cleansing process.
Disruption of this process via sleep deprivation or sleep disorders can lead to a toxin build-up that may threaten long-term brain health and cognitive functioning. Alzheimer's Disease, for example, is marked by a build up of two toxins in particular – beta-amyloid and tau. Researchers theorize that this disruption and toxin build-up could be a contributing factor to developing Alzheimer's. This isn't the first study to make this connection, making this new study a valuable confirmation of previous researchers' work while providing a deeper insight into the mechanical processes involved in brain toxin removal.
Alzheimer's Disease and Its Warning Signs
As explained by the Centers for Disease Control and Prevention (CDC), Alzheimer's Disease has become the leading form of dementia, now more common than any other dementia type. This is a progressive disease, one that can start out with subtle, fairly mild symptoms, eventually leaving those that develop it completely incapacitated, both physically and mentally. Alzheimer's attacks the sections of the brain responsible for memory, language and thought, progressively disrupting cognition and impairing a person's ability to engage in standard daily living activities.
While mild memory challenges and the occasional struggle for a word or name can be experienced every now and then by healthy people, the memory loss associated with early Alzheimer's is a bit more intense. It interferes with daily living and its tasks, such as paying bills, safely preparing food and keeping appointments. People developing Alzheimer's may struggle to complete tasks they've easily and regularly done for years, become confused or even lost in familiar places, and increasingly struggle with word retrieval when speaking.
Other Alzheimer's symptoms can include misplacing things and not being able to remember or retrace their steps to locate items and increased difficulty with situations requiring spatial judgments. Reduced spatial abilities can lead to dropping things, spilling things, tripping and falling more frequently.
Mood changes, including increased social anxiety, agitation in what should be familiar situations and becoming increasingly more withdrawn than is usual are also common symptoms. Becoming less able to manage more complex tasks, like managing money or protecting against scams, is another potential warning sign. Neglecting or forgetting self-care tasks, such as eating, bathing and taking medications, are classic symptoms.
Take Steps to Improve Sleep Now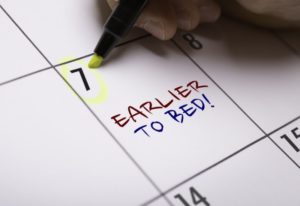 Sleep is deeply connected to overall health and well-being. Research indicates that the toxins associated with Alzheimer's take 10 to 20 years to build up to levels sufficient to produce significant cognitive impairment. Along with the new study that indicates deep sleep decreases toxins in brain, this means now is the time to be proactive about improving sleep quality.
Part of prioritizing sleep is scheduling it into your day-to-day life. Fortunately, that's also a key element in improving the quality of your sleep. Set a sleep-wake schedule and stick to it, keeping it the same every day, even on days off from work or school. This will help to realign your circadian rhythm and habituate mind and body to falling asleep easier. Interestingly, sticking to a meal schedule also helps with both of those things, yielding better sleep.
Develop a pre-sleep routine that doesn't involve electronics, allowing time to wind down and relax from the day, helping you shift into sleep mode. Reduce exposure to bright lights in the evening and increase morning light exposure. These are powerful cues that impact when you feel awake and when you feel sleepy. Be sure to get enough physical activity, but do it early in the day, preferably outside in the sun. Evening exercise can be disruptive to sleep quality.
Change Your Perception of Sleep
Professor Matthew Walker, the director of the Centre for Human Sleep Science at the University of California, Berkeley, points out that sleep deprivation negatively impacts nearly every aspect of our health and well-being. A good night's sleep should not be thought of as an occasional luxury. Instead, view it as an absolute health necessity, one worth reorganizing and re-prioritizing your life to achieve.