While school quality and parent involvement are important factors in academic success, the effect of lighting on students also plays a significant role.
Have you ever noticed that you feel more alert during certain types of light exposure? Does a few minutes in the sun perk you right up? Light has a demonstrated effect on human health. New research suggests that it may have an affect on human learning as well.
The Effect of Lighting on Human Health
The effects of light on the sleep-wake cycle are well known due to many groundbreaking studies in the field of circadian biology. When your retinas perceive light, they pass a neural message to the suprachiasmatic nucleus of the hypothalamus. In turn, the hypothalamus passes messages to parts of the brain involved in sleep and waking to increase the production of hormones associated with wakefulness, while decreasing production of those associated with sleep.
However, the presence of light itself is not the only variable in your alertness. The intensity of light makes a difference, with more intense light having a greater effect. In addition, the color of light also has an impact. Blue light has been found to keep us more awake, which can be a problem when people read from devices or watch television around bedtime. On the other hand, green light has more of a sedative effect than other wavelengths. Although we do not often consciously realize it, the color and intensity of sunlight changes slightly throughout the day. Our bodies are primed to react to changes in light.
What Happens When You Change Lighting?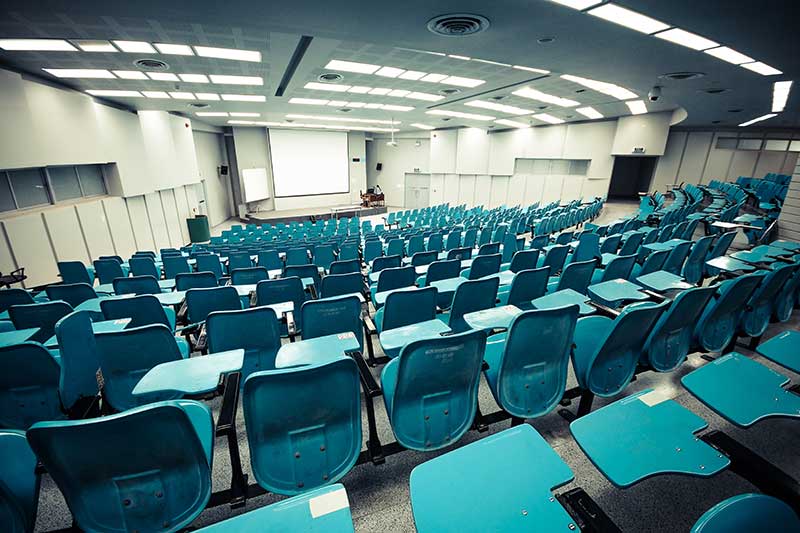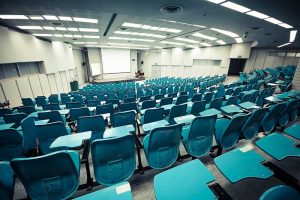 A new study shows changing lighting can have an effect on human behavior. Two different schools had half of their classrooms fitted with new lighting designed to be more similar to sunlight. Although this lighting was the same brightness as that in the classrooms with traditional lighting, it was designed to have both blue and white colored wavelengths. The intensity and color balance changed slightly throughout the day to mimic natural sunlight.
Furniture arrangement and other factors were kept identical in the rooms with traditional and experimental lights. After several weeks, pupils in both classrooms were tested for alertness, performance speed and learning retention. The students who were in the room with experimental lighting performed better on all of these tests. In addition, these students reported falling asleep earlier at night and waking more refreshed. They had a more stable and predictable circadian rhythm. Because there were no other differences between the two groups, this suggests that lighting may have more of an effect on cognitive performance and learning than we previously thought.
Changing Light, Changing Lives
The effect of lighting on human behavior is so profound that a new field of design has been born, called illuminating engineering or light design. In this field, experts design the lights in corporate offices, stores and a variety of spaces to optimize them for that area's desired purpose and ambience. People behave differently in bright light than in soft, dim light. However, this study is the first time that the effect of lighting mimicking the natural sun on students has been studied.
If you want to increase your energy and productivity, a change in light just might have the desired effect. Living things synchronize their circadian rhythm with the changes in light throughout the day, so lighting can have immense positive effects on health.