The COVID-19 pandemic is reshaping the holiday season for many people this winter. Many regions have social gathering limits and business restrictions, with officials asking people to stay safe at home as much as possible. While having these limitations can feel strange and stressful, it is possible that this shift actually promotes a more natural life rhythm at this time of year. Understanding and utilizing natural winter rhythms can benefit emotional, cognitive and physical health.
Natural Winter Rhythms Are Deeply Set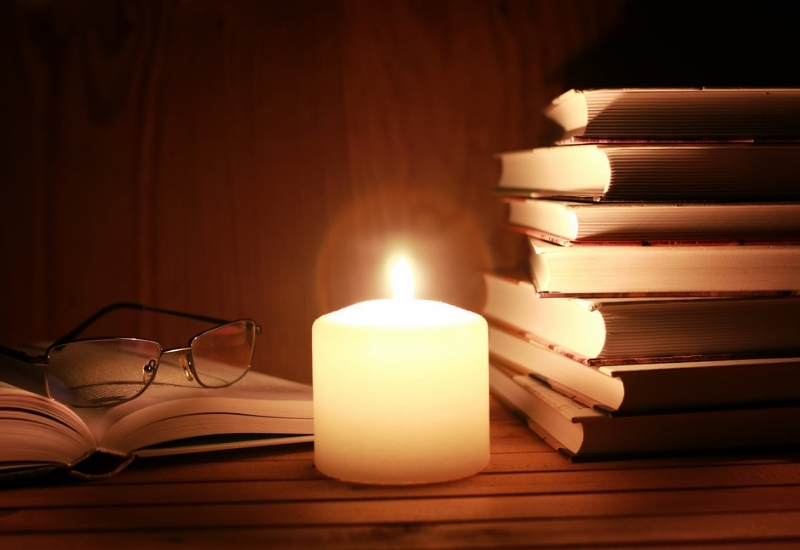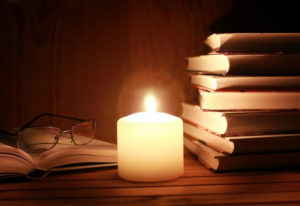 Scientists say millions of years of evolution and the development of various human species led to the appearance of the modern human about 300,000 years ago. Contrast those broad spans of time with how comparatively recently many of the changes that tend to separate us from natural body rhythms have occurred, including modern urban living and artificial light. Millions of years in development, these rhythms aren't going to just disappear because of a couple of hundred years of change. These deep-set natural rhythms are still a part of us, even if we aren't fully conscious of their impact and role in our well-being.
The natural rhythm of winter for thousands upon thousands of years of agrarian living involved people spending more time indoors, out of the cold. The tasks of the season tended to be based on survival, renewal and restoration. Staying warm, putting food stores to careful use, repairing tools and otherwise preparing for the labors of the seasons ahead were among the primary tasks. Shorter days meant more time gathered around the heat of the hearth, with many a tale told while these vital tasks were accomplished. Limited lighting and longer nights often translated into more rest, meditative stillness and sleep.
However, there were also many stresses on the immune system in winter, including nutritional deficits from relying on food stores, rather than fresh food, and less Vitamin D from less time spent outside. Firewood, water, and animal care chores still had to be taken care of, cold weather or not. Sicknesses could be harder to fight off during the winter. Even today, we are still more likely to get sick during the winter. There is significant evidence of seasonal variability in the functioning of the immune system, as well as evidence that nutrition plays a role in that functioning.
Body Clock And Health
Variability in the functioning of the immune system isn't only about nutrition. Another major factor is the way the changing seasons impact the body clock and natural rhythms. The circadian rhythm is influenced by light: Artificial light exposure can throw it off and it requires natural light for optimal functioning. Some of the most foundational processes of the body and its immune system rely on natural light exposure for the signaling and the chemical processes required for proper functioning, including the release of hormones at the correct time and the balancing of metabolic processes.
Disrupting the body's internal clock and natural cycles can have serious implications for overall health and well-being. The production of melatonin, a hormone essential to the regulation of the circadian rhythm, can be disrupted by insufficient natural light and by too much bright artificial light during the two hours before bedtime. A number of serious health issues have been connected with chronic circadian rhythm disruption, a condition that is common among shift workers. These include metabolic disorders, type two diabetes, obesity, cardiovascular disease, cancer, immune system problems, depression and mood disorders.
A Valuable Tool
Understanding the body's natural winter rhythms can be a valuable tool in helping to adjust emotionally to the pandemic restrictions so many are faced with this year. After all, knowing intellectually what you should do can be a separate matter from how you feel about it. Adjusting emotionally to being apart from your family and loved ones when you're used to being together isn't an easy thing. Being cognizant of the natural rhythms that have been with us since time immemorial can help.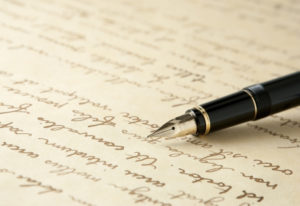 Embrace this pandemic-slowed period of time. Use this less busy time for productive emotionally grounding activities. These sorts of activities can help deal with negative emotions and anxiety while producing something worthwhile. Write uplifting, descriptive letters to friends and family. Make hand-made gifts and ornaments. Crochet, knit or sew baby blankets to donate to neo-natal intensive care units or make afghans or quilts to donate to nursing homes. Spend time in meditation. Study a new language. Learn to play a musical instrument. Develop new, useful skills. Work towards a more mindful, reflective way of life. Think about what you are grateful for and thank who you can.
Protect your immune system, your physical health and cognitive performance by getting out and being physically active in the winter sun for at least 30 minutes daily. Take a brisk walk or exercise in the yard. Focus on nutrition, particularly on nutrition from whole, real foods. Eliminate highly processed foods from your diet. Consider taking good quality nutritional supplements during the winter months to avoid nutritional shortfalls.
Be Open-Minded
It can be beneficial to take an open-minded approach to a quieter, less busy holiday season this winter. Giving in to more natural winter rhythms could have a lot to offer to all of us living in a fast-paced, high-stress and ultra-modern world. Indeed, you may even find yourself choosing to make next year's holidays a bit slower and more mindful.