The topic of viral disease has consumed most of 2020 so far, affecting our lives and our lifestyles in ways that we never could have previously imagined. Although there are always new treatments in development, our best defense against viruses and the illnesses that they cause is ensuring that we have a strong, healthy immune system. New research on melatonin and viral diseases suggests that getting enough of this humble hormone may be important in preserving your health during times of viral pandemics.
Supporting the Immune System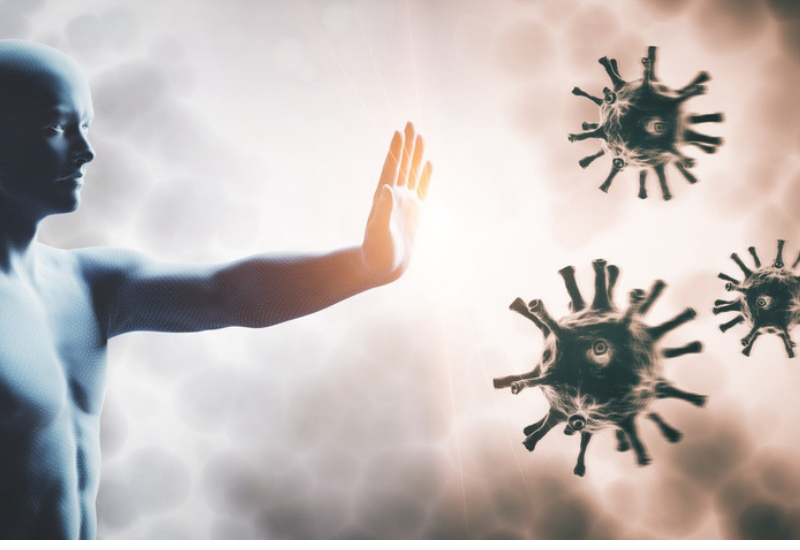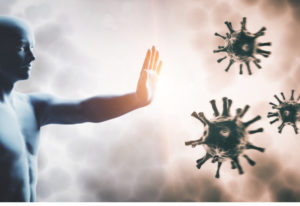 Having a strong immune system is critical to surviving a viral outbreak. However, sometimes immune overreaction is part of the problem. When our immune system overreacts to a viral invader, the resulting inflammation can cause fever and even organ failure.
Melatonin is a powerful antioxidant, reducing much of the inflammation caused by our immune response. In addition, this hormone appears to down-regulate some of the receptors that viruses rely on to infect our cells. Most notably, a recent study found that melatonin reduces the number of ACE2 receptors used by the coronaviruses to attack cells. This allows our bodies to more effectively fight off a virus while protecting us from damage to our organs. This is particularly important with diseases like coronavirus that can cause deadly systemic inflammation.
The Natural Immune Modulator You Need
Understanding the human response to viruses is essential to understanding how you can stay healthy in times of illness. When a virus enters our bodies, it attaches to cell receptors and enters our cells. There, the virus uses our own cell replication machinery to make thousands of copies of itself. These clones burst out of the cell and move on to further spread infection.
Our bodies react to a viral threat in several ways. First, we have immune cells that recognize infected cells and kill them, preventing the virus from replicating and thus spreading. Second, our bodies release systemic biochemicals that help our immune system to act more effectively. Our immune system raises our temperature, as heat kills viruses. Blood cells become more "leaky," allowing immune cells and the fluids that carry them to move more effectively from our bloodstream to affected organs.
Although these are effective responses, it is critical that our immune system acts just enough to kill the virus and avoid harming our own tissues. This can be a delicate balance. Many of the most feared viruses are deadly not because of the virus itself, but our body's response to the infection. Systemic inflammation can cause lung failure, heart damage and a variety of other dangerous conditions.
Melatonin is a powerful immune modulator, which means that it helps our immune systems to act in safe and effective ways. Immune modulators keep our immune systems strong while preventing some of the cell and organ damage that can result from an over-vigilant immune response. Research has found that it is especially effective in the elderly, who are most likely to be harmed by the body's response to viral infection.
Melatonin and Viral Diseases: Helping You Stay Healthy
Melatonin has been found in studies to be particularly effective in fighting off coronavirus and other diseases that have made headlines in the past few years. While it does not directly kill viruses, it helps our bodies to work safely and effectively in an immune response against invaders.
Although coronavirus is the most serious pandemic that our generation has ever experienced, it is not the only virus with the potential to cause mass infection and fear. Several strains of influenza have swept the globe in similar numbers in the past. In addition, there are likely emerging viruses that we have not yet experienced that could cause the next pandemic.
While it is important to develop antiviral treatments and vaccines, it is also crucial to stay healthy and keep a strong immune system. Melatonin is just one important part of a healthy lifestyle that will give you an advantage in surviving the next outbreak.
Keeping Melatonin Levels High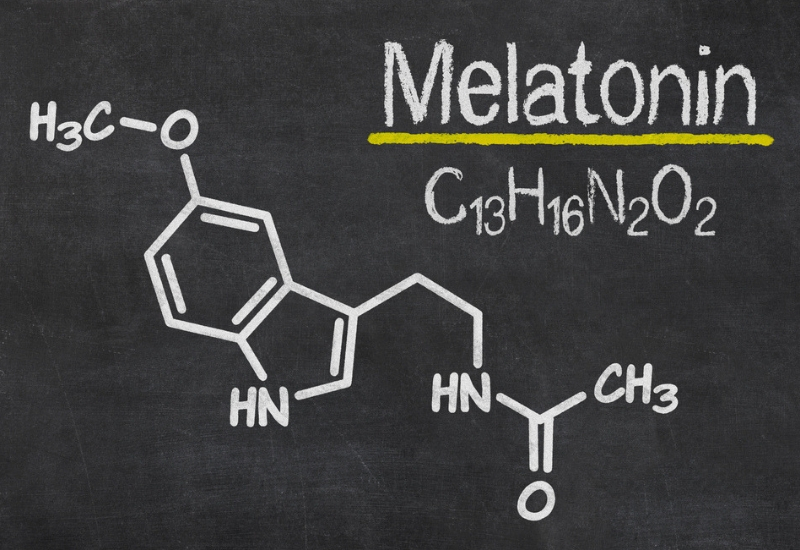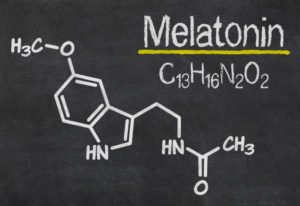 If you are worried about surviving the current viral outbreak, or the many that are sure to follow, research on melatonin and viral diseases has proven that keeping melatonin levels high is crucial. There are several ways to do this. First, keeping a well-regulated circadian rhythm allows your body to produce its own sleep hormone. This means not just getting enough sleep, but going to bed at the same time every night in a dark room free of electronics and other artificial lights.
Because modern life can make this task difficult or even impossible, there are also supplements that can give you the adequate melatonin levels needed to sustain good health. These are identical to the melatonin made by your body, so they are safe and will help you to keep a strong immune system at the times when we need it the most.