Bipolar disorder is a debilitating chronic mental illness that is characterized by extreme shifts in behavior and mood. This condition occurs in cyclic periods that can last for days, months or sometimes even years. For those with bipolar disorder, sleep disturbances are both a trigger and a symptom of the condition.
Episodes of depression and mania interrupt sleep-wake cycles, and these disruptions aggravate mood cycling. Research suggests there is more than simply a causal link been bipolar disorder and activity cycles. Examining the mechanisms behind the link between bipolar disorder and circadian rhythm disruption could lead to new approaches to treatment.
Bipolar Disorder, Sleep Disturbances, and Circadian Rhythm Dysfunction
Down to the cellular level, humans are governed by a multitude of biological rhythms orchestrated by a single "master" clock. These circadian patterns control nearly every aspect of our biological lives. Everything from digestive processes and hormone regulation to our sleep-wake routines rely on this 24-hour schedule, and a malfunctioning body clock puts the entire system in jeopardy.
Growing evidence suggests that an off-kilter body clock may also play a significant role in mental health conditions such as bipolar disorder. Scientists continue to delve into the relationship between bipolar disorder and circadian rhythm disruption to better understand the underlying mechanisms and explore potential new pathways for treatment.
A Genetic Link Between Bipolar Disorder and Circadian Function
New evidence suggests that circadian rhythms are intrinsically linked to bipolar disorder. In fact, a 2007 study published in PNAS and conducted by researchers from UT Southwestern Medical Center implicated the genes responsible for regulating circadian rhythms in the development of bipolar disorder. Their findings exhibited that disruption of the gene that regulates the body's biological clock causes a manic-like state similar to that of bipolar disorder.
Adding weight to the theory that a malfunctioning circadian clock could be the molecular basis for mental illnesses like bipolar disorder, a 2009 study published in the journal BioMed Central Psychiatry identified four variations of the regulatory clock gene RORB that were "positively associated" with bipolar disorder. Scientists have continued their studies of the ROR genetic family to understand its connection to bipolar disorder. In 2015, a team of Taiwanese researchers published findings in PLOS ONE that further suggest variations in regulatory clock genes — RORA and RORB in this case — to be involved in bipolar illness.
In a fascinating 2016 article from Cell Reports, a team of Japanese scientists was able to successfully predict bipolar-type mood changes in mice models by studying the gene expression patterns of such circadian genes, which the researchers also observed were "over-represented" within their data sets.
Researchers from the University of Glasgow published two new studies this year that further unpacked the genetic relationship between the body clock and mental health. The largest observational study to date examining a disrupted circadian clock and mental well-being, published in The Lancet Psychiatry, associated a greater risk of mood disorders with disruption to daily circadian cycles. In this study, circadian disruptions were linked to depression, increased feelings of loneliness, greater mood instability and even cognitive decline.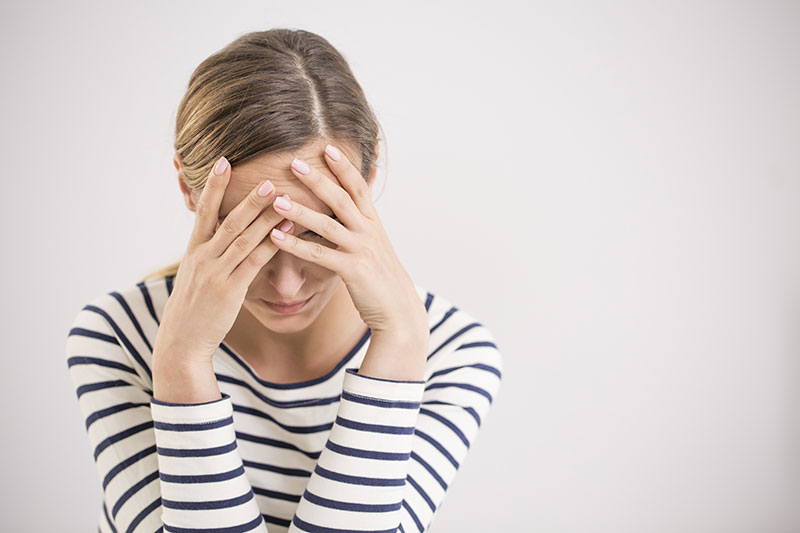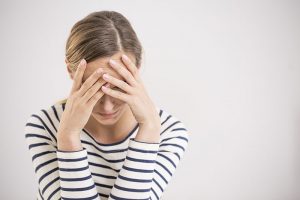 Following up with the largest genetic study of its kind, the team went on to identify two parts of the human genome containing genetic variations that increase the likelihood of circadian disruption. One identified area contained the gene Neurofascin, which was found to bind to a known candidate gene (Ankyrin G) that may be responsible for bipolar disorder, adding to evidence that suggests a "direct biological link" between circadian rhythm disruption and bipolar disorder.
Further Exploring the Link Between Bipolar Disorder and Circadian Disruption
External factors influencing circadian function have been shown repeatedly to upset mental balance. Though it may sound a bit like a sci-fi movie plot, scientists from the National Institute of Mental Health published two new studies in Translational Psychiatry and Molecular Psychiatry in which they observed associations between bipolar mood cycling and the shifting phase of the moon.
Researchers from Oxford University studying diurnal rhythms have tapped into wearable tech in order to investigate the desynchronization of biological rhythms in sufferers of severe mental illnesses like bipolar disorder and borderline personality disorder. In two separate studies, which were published in Scientific Reports and Translational Psychiatry, the team reported that patients with bipolar disorder and borderline personality disorder showed a marked desynchronization of regular diurnal rhythms and cardiac function when compared to a healthy control group. According to their data, there is a clear association between variability in diurnal function, heart rate and negative or irritable moods. Though the direction of effect is still unknown, the data seems to support sleep regulation as a method of mood stabilization, at least for bipolar patients.
A 2016 study published in the journal Biological Psychiatry linked changes to specific neurotransmitters with these circadian abnormalities experienced by patients diagnosed with bipolar disorder and schizophrenia. The team of researchers from McLean Hospital found that in bipolar patients there is a significant drop in the neuronal expression of somatostatin in the amygdala during the early morning, which the scientists say correlates to the severity of anxiety or depression symptoms experienced by the sufferer. As other researchers have suggested, the team believes resetting the circadian rhythms of such problem areas may prove to be key in future treatments.