Modern science is approaching a deeper understanding of diet and health. There is a growing body of evidence supporting the concept that the connections between diet and health are about more than just what you eat. Medical scientists and researchers, especially those specializing in chrononutrition, are learning that when you eat is also important. One recent study, published in the peer-reviewed cancer research journal BMC Cancer, found the timing of mineral intake is linked to a reduced cancer and all-cause mortality risk.
Timing of Mineral Intake Linked to Lower Cancer, Mortality Risk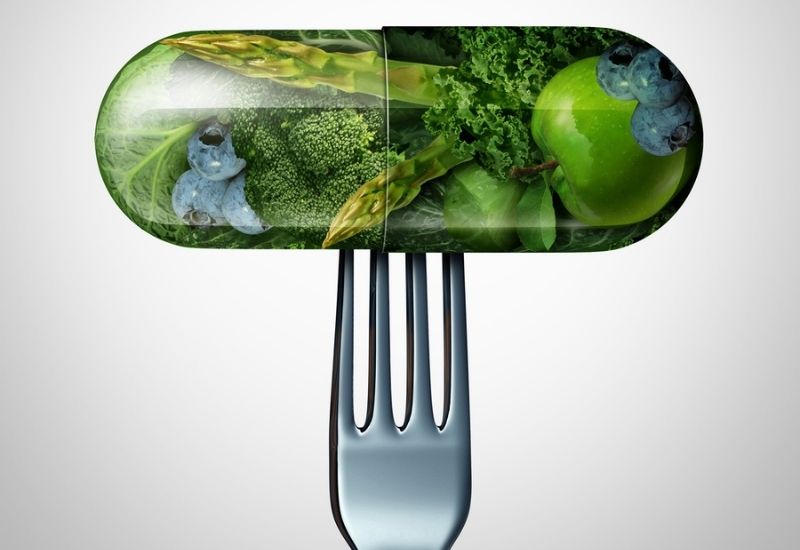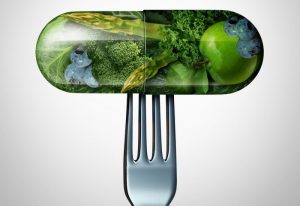 The BMC Cancer published study utilized National Health and Nutrition Examination Survey (NHANES) data from 27,455 American people, ranging in age from 18 to 85. Researchers used that data to compare the timing of mineral intake – morning, afternoon and evening – with cancer and all-cause mortality risk.
Noting numerous studies linking levels of certain minerals to certain types of cancers, such a study out of Rotterdam linking zinc and iron to a lower lung cancer risk and another study associating high iron with an increased risk of colorectal cancer, researchers were interested in finding out what, if any, influence the timing of the intake of minerals had on cancer risk.
Drawing on the concepts involved in chrononutrition – the study of nutrition in relation to biological rhythms, such as the circadian rhythm – and the important role that the circadian rhythm plays in health, including cancer risk, the potential for a mineral timing connection to cancer and mortality risk isn't at all a far theoretical reach.
After all, the body is highly complex, with multiple integrated systems constantly at work. At any given moment, near countless chemical reactions are happening. Many of those chemical reactions are a direct result of our diet, and not just what we eat, but also when. Having the right input at the right time is, chemically and systemically, important for smooth operation.
The researchers theorized that taking certain minerals at the right time for the body could help regulate metabolic processes. Regulating those processes could play a key role in helping to prevent the development of a cancer-friendly environment, interfering with the cancer process itself.
The results of the study confirmed their thinking. According to the study, the evening was the best time for calcium, magnesium and potassium intake, with that timing associated with a lower cancer and all-cause mortality risk.
Meal Timing, Circadian Rhythm and Health
Meal timing could be said to be a practical, day-to-day application of chrononutrition concepts. Food fuels the body, providing the energy it needs for all its processes. This happens via metabolism, a complex process involving the activity of numerous hormones and a variety of chemical interactions and reactions. That complex process is one that evolved with us from our very beginnings, influenced by the most fundamental of rhythms: the circadian rhythm, the approximately 24-hour cycle of light and dark, day and night.
For most of human history, we've been more active in the day, sleeping primarily at night. Our metabolic processes are naturally aligned to that rhythm. That overnight fast is our default setting, despite the rhythms of modern life and the extension of the day via artificial lighting.
Meal timing works with that natural rhythm, concentrating nutrient and calorie intake during the hours of activity. Scheduling meals to include that overnight fast can be a highly successful means of weight control because it can help the process of metabolism work more efficiently. Maintaining a healthy weight reduces the risk of numerous diseases and helps keep joints healthy and functional.
Regular meal times combined with the natural fasting period have been associated with a reduced risk of many diseases and chronic health conditions, including obesity, diabetes, inflammation, insulin resistance, cardiovascular disease and some cancers. Part of that reduced risk comes from the impact of meal timing on circadian rhythm health.
The circadian rhythm has a vital role in the timing of bodily processes, right down to the actions of individual cells. Meal timing is an important environmental cue for the circadian rhythm. Circadian rhythm disruption is solidly associated with an increased risk of a number of diseases, including breast cancer, cardiovascular diseases, metabolic disorders, type two diabetes and obesity.
Plan Your Meals and Nutrients for Better Health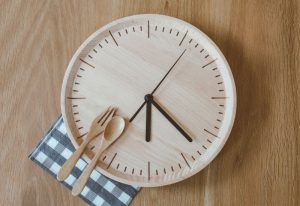 Meal timing is an important part of health, working with the mechanics of how your body functions. To help improve health, set a regular schedule for meals, allowing for an 8 to 12 hour fast, to help your metabolism function more efficiently and to promote a healthy circadian rhythm.
Plan your meals to be nutrient-rich, providing the right vitamins, minerals and other nutrients at the right times and avoiding empty calories. Try to consume most of your calories and carbohydrates earlier in the day. Don't eat a carbohydrate-heavy meal in the evening, especially within two hours of bedtime. Avoid ultra-processed foods like the plague, focusing instead on real, whole foods.