Whether it be waking up well before the alarm goes off, or just not getting the amount of sleep needed to feel rested in the morning, most people have experienced waking up too early at least once in their lives.
The first step to finding an effective solution to waking up too early is to figure out why it is happening. For some of us, the shift to earlier wake times is a natural part of aging. For others, it is a response to stress or due to anxiety or depression. Early waking can be a symptom of a sleep disorder, such as sleep apnea or insomnia, or can be related to other health issues, such as gastroesophageal reflux disease (GERD). It could even be something as simple as going to bed too early.
Once you pin down the most likely causes of waking too early, you'll be better able to find a solution that works for you.
Sleep Disorders Can Cause Early Waking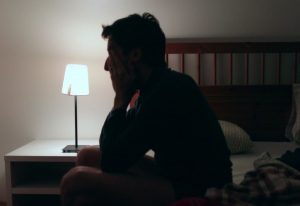 Although insomnia is often thought of in terms of not being able to fall asleep, waking up too early is also a symptom of this common sleep disorder, as is having trouble staying asleep and waking up unrefreshed in the morning as a result. These types of insomnia fall into the category of sleep maintenance insomnia and tend to impact middle-aged and older people more often than younger people.
People dealing with sleep maintenance insomnia need to be particularly careful with their sleep hygiene. The basics of sleep hygiene – a firm and consistent sleep and wake schedule, regularly timed healthy meals, daily physical activity and mindful light exposure – are important, but there are some elements of sleep hygiene that are also especially helpful for those that are waking up too early.
These include increasing control of your sleeping environment, adding protection against light and sound disruptions, using a sleeping mask and white noise. Avoid drinking alcohol. Because it first acts as a depressant then, as the alcohol is metabolized, as a stimulant, it can contribute to early waking. Avoid caffeine after early afternoon and reduce fluids as you get closer to bedtime to avoid being awakened by a need to urinate.
Sleep apnea is another common sleep disorder that can contribute to early waking. Symptoms of sleep apnea include loud snoring, daytime sleepiness, dry mouth, sore throat or headache upon waking and frequent nighttime urination. Treating sleep apnea can yield better sleep quality and duration.
There are a variety of other health problems that can contribute to early waking. These include GERD, asthma, allergies, chronic pain, thyroid issues and hormone related disorders. Working to effectively treat other health problems can help to reduce early waking.
Stress, Anxiety and Depression Can All Impact Waking Times
Early waking accompanied by a sense of being almost instantly alert can be a sign that stress or anxiety may be a factor in waking up too early. It may be time to up your stress-busting game with a new focus on developing stress-management techniques.
Try meditating, conscious relaxation or deep breathing exercises before bedtime. Make sure to get enough exercise each day. Spend time outside, in nature, when possible. Try yoga. Spend less time on social media and more actual dace-to-face time with the people you care about.
While these techniques can also help with anxiety and depression, it is also important to work with a mental health care professional to develop cognitive strategies to help break rumination and other negative thought cycles that can interfere with sleep.
Age-Related Changes in Sleep Patterns
As we age, we typically experience changes to our sleep-wake cycle due to a shift in chronotype and circadian rhythm. While that shift to earlier sleeping and waking times is common, it can hit some people harder than others. The hormone fluctuations that women experience as they transition into menopause are another age-related change that can contribute to earlier wake times.
Tighter attention to sleep hygiene can help, but if you continue to struggle with early wake times, cognitive behavioral therapy for insomnia (CBT-I) and light therapy have been shown to be quite effective, often providing better results than pharmaceutical treatments.
Waking Up Too Early Could Have a Fairly Simple Cause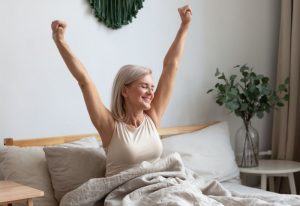 Many of us have heard the medical adage about thinking about horses when you hear hoof beats before considering the far less-common zebra. Some have watched a mechanic determining why a car won't start: checking the simple and obvious, such as a loose battery cable, before moving to more complex reasons such as a faulty starter, alternator or sensor.
When dealing with early waking, look at comparatively simple causes first. Seven to nine hours of sleep is considered a healthy night's sleep. You could be among those that require closer to seven hours of sleep and avoiding early waking may be as simple as gradually shifting your bedtime, 15 minutes at a time, until you are waking up at the time you want. It may also simply be that you've been lax in your sleep hygiene and improving it could provide the results you need.