Have your dreams been more vivid and bizarre during the last few months? If so, you are not alone. There has been a significant amount of chatter about strange dreams during the COVID-19 pandemic. Why is this happening and what can you do if the interruption in your sleep patterns is negatively affecting you?
The Science: Strange Dreams During COVID-19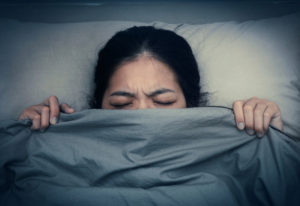 What you do during the day and the thoughts that go through your head create a slideshow of memories that can influence what happens when you dream. Feelings that you experience during the day also have a way of reappearing in various forms as you sleep.
Researchers have long known that feelings of anxiety in your waking life may lead to dreams that can be upsetting. This makes it no surprise that many people are experiencing bizarre and unsettling dreams during this time of great uncertainty.
While some people report having nightmares about actually contracting the virus, other dreams seem to be more metaphorical in nature. For example, dreams with shadowy figures or other frightening symbols may be indicative of the fear that you have over the virus. Because the virus is invisible, the anxiety associated with it can take many forms as you dream.
Why You May Be Having Vivid Dreams
There are a number of reasons why you may be having more vivid dreams during this challenging time.
More Time to Sleep
One of the reasons you may be having stranger-than-usual dreams is simply because you have more time to sleep. Most people are reporting sleeping more than they did prior to the pandemic.
The most vivid dreaming happens during the deep REM stage of sleep. With more people getting deeper sleep as a result of having more time on their hands, it is natural for these realistic dreams to happen more frequently.
More Coverage
The fact that more people are talking about the prevalence of strange dreams during COVID-19 is also a reason it may feel like you are experiencing the same phenomenon. If you are aware of the types of dreams that you are having, you are more likely to actually remember them when you wake up. It is this increased focus on the presence of vivid dreams that is contributing to people being more aware that they are happening.
More Stress
Stress is also related to the amount of REM sleep that you get each night. Studies have proven that stress may increase the time spent in REM sleep. It is no surprise that many people are experiencing more stress as a result of the ongoing pandemic.
Whether it has to do with worry over finances or your health, this increase in stress will lead to more REM sleep and more bizarre dreams. In addition to more time spent in REM sleep, too much stress also leads to frequent awakenings during the middle of the night. Waking up in the middle of a dream causes you to remember it in more vivid detail, which may be contributing to the fact that more people are reporting these strange dreams.
Similarities to Other Traumatic Events
Experts point to the similarities between the strange dreams during the COVID-19 pandemic and the vivid dreams that people had just following the terrorist attacks of September 11. Dr. Deirdre Barrett, a psychologist at Harvard University, said that she is seeing similar patterns between the dreams of the two events.
Another study showed an increase in sleep disturbances and vivid nightmares following a 2009 earthquake. This indicates a strong correlation between the trauma that both situations inflict, even if you are not acutely aware of how it is penetrating your self-consciousness. Vivid dreams are often the result of your brain trying to work through trauma or unsettling feelings and new circumstances.
How to Calm the Mind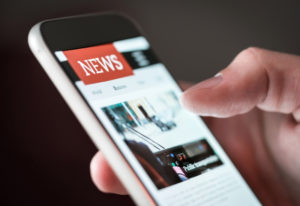 If these strange and vivid dreams are negatively affecting the quality of your sleep, there are steps that you can take to help to mitigate this effect. While it is important to stay informed of this rapidly changing situation, it is also a good idea to put limits on the amount of news that you consume each day.
News overload sends the signal to your brain to keep thinking about current events in your sleep. Turning off the screen at least two hours before bedtime will also help to prepare the body for sleep. If you find yourself particularly anxious, you can try meditation or yoga to calm the mind so that you can get a more restful sleep free of stressful dreams.
This pandemic is uncharted territory for everyone. It is understandable that the stress of the situation is presenting itself as strange dreams in some cases. Understanding that you are not alone in this situation and taking the necessary steps to boost your chance of a good night's sleep will help you in dealing with these anxious times.