The advent of electric lighting has brought many improvements into our lives. Unfortunately, it has also extended our work hours. Instead of being forced to work only while the sun is out, we can now finish our daily duties by lamplight. This has led to a world that is lit and active 24 hours a day.
Many people, particularly low-paid shift workers, work late evenings and nights to keep our world running when humans are traditionally in bed asleep. However, working nighttime hours may have negative effects on overall well-being. According to a recent study, working the night shift decreases performance and concentration in addition to its other known effects.
Shift Work: A Modern Risk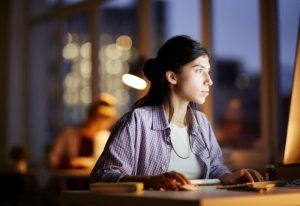 Millions of people worldwide work the night shift. Altogether, about 15 percent of workers are working a non-traditional or rotating schedule. The result is that a lot of us are missing sleep just to make a living.
A recent study on how working the night shift decreases performance looked at the cognitive performance and clear-headedness of people who worked night shifts. The study measured different aspects of cognitive performance across a typical night shift work week. Like most night shift workers, participants were awake for a day and then had a short nap before their first night shift. They then worked several nights, sleeping during the day between shifts.
When these workers were given tests of cognitive function, they performed poorly across the board compared to how they had performed before their week of night shifts started. This was true on their first night as well as throughout their workweek. Workers also expressed higher levels of sleepiness and lower levels of concentration.
People who work the night shift often feel like they gradually get used to the shift in circadian rhythm. However, this perception has been shown to be false based on objective tests of mental function. Working the night shift decreases performance and concentration regardless of the length of time working that particular schedule: Workers scored as low on these tests on their last night of the week as they did on their very first shift.
Physical and Psychological Effects of Night Shifts
This study joins hundreds of studies preceding it that tell a similar story. Being awake during the night is not just a miserable to adapt to, it can also have very real health effects. Night workers are at increased risk for many serious health problems, including:
higher rates of obesity
increased risk of heart attack, stroke and other cardiovascular diseases
increased risk of metabolic diseases including diabetes
higher risk of accidents, both vehicular and on the job
declines in cognitive performance which may not be reversible
increased risk of depression, anxiety and other mental illness
The scariest part of these increased risks is that people often do not realize that they are impaired. Over time, most shift workers accept their lower mental function and increased sleepiness as status quo. Several studies have found that people who work night shifts often drive and perform other dangerous tasks when they are too impaired to do so safely because they do not realize how tired they are.
How the Night Shift Decreases Performance
Many people are not aware of the issues inherent in working nights and other non-traditional shifts. We are just beginning to understand how night shifts impact health. People who work nights appear to have these unwanted health effects because they experience a disruption of their circadian rhythm.
Our circadian rhythm, or internal clock, does not just determine when we are asleep and when we are awake. It also interacts with our metabolism, our immune system and just about every system in our bodies. Our internal clocks are set partly by light levels and other external cues, but there also appear to be internal timekeeping mechanisms that we do not entirely understand.
Many people who work nights make an effort to keep their circadian rhythm regulated. They expose themselves to bright lights at night while using blackout curtains when they sleep during the day. While this can help, most people who work nights still will have a fundamental mismatch between their internal clocks and the schedule that they keep.
Keeping Your Circadian Rhythm on Time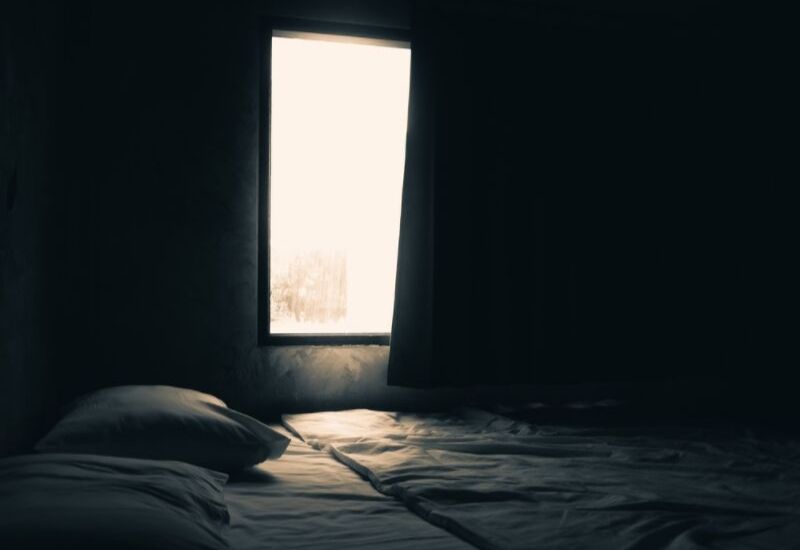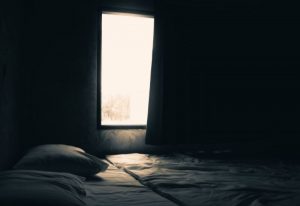 Although we are discovering a great deal about the dangers of working the night shift, many people will still have to work odd hours. We need firefighters, nurses, doctors and other professions to keep us safe even when most of us are sleeping. However, there are ways to mitigate the physical effects.
First, do your best to make your waking hours mimic daytime as much as possible. Surround yourself with bright lights, particularly ones that mimic daylight in color and strength. When you sleep, do the exact opposite. Keep your sleeping area as dark and cool as possible. Minimize jarring noises, using a white noise machine if needed.
Second, consider taking naps on your lunch break. Several studies have found that a well-timed nap can improve alertness and keep people safer when they are working unusual shifts.
Last, consider changing shifts as soon as you can. Although there are ways to mitigate the damage of working night shifts, there is no way to fully escape the health effects. Getting back to a more natural shift is one of the best ways to improve your lifetime health.