New research has discovered that eating chocolate in the morning provides health benefits for postmenopausal women, underscoring the positive role meal timing plays in human health.
How Does Meal Timing Affect Health?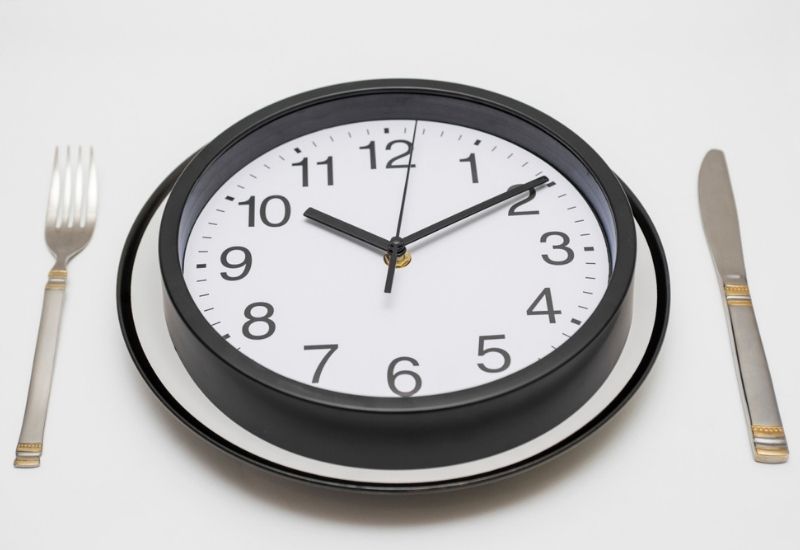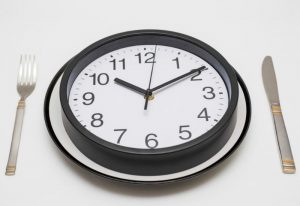 While the circadian rhythm regulates body functions in relation to the time of day, each organ in our body has its own schedule to keep. The organs and biological systems throughout the body rely on the availability of food in order to get the nutrients they need to perform their individual functions.
For example, it has been found that eating breakfast soon after waking each day is important for overall health. This is one reason that people who don't eat their first meal until later in the day have a higher risk for type 2 diabetes. Aside from its benefits relating to maintaining balanced blood sugar levels, we also know that eating breakfast shortly after waking is beneficial for the heart. People who eat a healthy breakfast are less likely to experience high cholesterol and hypertension.
New studies have also found that eating too many meals throughout the day also raises the risks for disease. In particular, eating more than six times per day increases your risks for cardiovascular disease, obesity and metabolic syndrome. Researchers believe this is due to the fact that eating multiple meals disrupts the circadian rhythm too frequently. Since people who eat six or more meals daily are also more likely to eat meals late at night, their bodies have a harder time processing blood glucose before the body goes into a resting state.
Conversely, eating a healthy breakfast and only eating two to three meals per day will have positive effects on overall health. The periods of fasting throughout the day that a two- to three-meal system necessitates help reduce inflammation, promote a healthier circadian rhythm, reduce stress and help promote a more diverse gut microbiome.
Eating Chocolate in the Morning Benefits Postmenopausal Women
One of the latest studies involving meal timing found that postmenopausal women may be able to enjoy more efficient weight loss and reduce their blood sugar levels throughout the day by eating chocolate in the morning. The study involved examining the health effects on women who ate chocolate at different times of the day.
In the study, 19 women were assembled and divided into groups. One group of women was given 100 grams of chocolate one hour after waking in the morning, while the second group was given the same amount of chocolate one hour before going to sleep.
After analyzing the data, the researchers discovered that neither group of women experienced any weight gain. They also found that the group of women who ate their chocolate in the morning ended up burning more fat. That same group of women also exhibited lower blood glucose levels.
In contrast, it was discovered that participants who ate chocolate at night seemed to exhibit a slower metabolism, whether in a resting or active state. Researchers also noted that chocolate seemed to reduce hunger and the desire for sweets, regardless of what time of day it was consumed.
Six Ways to Naturally Boost Your Metabolism
The good news is, eating chocolate in the morning isn't the only way to boost your metabolism naturally. Following several simple rules can help ensure your body is running as efficiently as possible, for optimum weight maintenance.
Maintain a Healthy Sleep-Wake Cycle
A growing body of evidence supports the idea that maintaining a consistent, healthy sleep-wake cycle can boost metabolism. This is because even minor sleep disruption can negatively affect hormones that help to regulate metabolism, including insulin, cortisol and thyroid stimulating hormone. Sleep deprivation also boosts the body's production of ghrelin, a hormone that causes feelings of hunger. The result? Lack of sufficient sleep can cause weight gain, while at the same time making you feel hungrier than ever.
Eat More Protein
About 30 percent of the daily diet should consist of protein to help you speed up your metabolism on a consistent basis. This is true because it takes more energy for the body to process protein, and that means the body will have to burn more fat cells to do it. Eating a sufficient amount of protein can speed up your metabolism by up to 30 percent and it will help you stay full for longer. In some research, it was found that meals consisting of 30 percent protein helped participants lower their calorie intake by 441 calories daily.
Drink More Water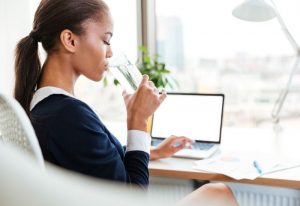 There are multiple ways that increasing your water intake can help speed up your metabolism. First, when you drink more water, you'll be replacing your consumption of soda, juice and coffee. All of these beverages have calories, which means you'll be reducing your caloric intake instantly.
In other research, it was found that drinking just one-half liter of water increased the body's metabolism by up to 30 percent. That increase was even higher when subjects drank cold water. Since the body has to heat up the water to get it to match the body's internal temperature, more energy is used and more fat cells are burned.
Regulate Your Meals
You should try to maintain a regular eating schedule that involves eating up to three times per day at specific times of the day. The Chronodiet is a wonderful meal-timing plan that also involves eating in tune with your body's circadian rhythm for ultimate effectiveness.
For optimum fat burning and blood sugar balance throughout the day, make a carbohydrate-rich breakfast your biggest meal, followed by a smaller lunch that incorporates a balance of carbs, protein and fats. Dinner should be the smallest meal of the day, and the most protein-rich.
Allow four to five hours between meals, and no snacking! It's also important to regulate portions to ensure you're not overeating. Giving your body smaller portions at the proper times throughout the day will ensure your body burns calories more consistently.
Drink Green Tea
You can either drink green tea or take a supplement that contains green tea extract to get similar results. Research indicates that regularly drinking green tea will speed up the body's metabolism, promoting the burning of more fat calories. Adding green tea to your diet also reduces your intake of other beverages, which are likely to have high amounts of calories, sugar and trans fat.
Lift Weights
Any type of resistance training will help you increase your metabolic rate by forcing your body to use fat to create energy. The muscles you build will use more energy than fat cells in both an active and resting state. Even when you're not working out, your body will be using fat cells for energy to maintain those muscles. This whole process requires a faster metabolism.