For thousands of years, there have been theories, beliefs and myths connecting the moon to human health and well-being. In what may be yet another exciting affirmation of what some would deem old knowledge or old wisdom, it appears that lunar influence over human biological rhythms and cycles may not be the complete myth science has long reported it to be. In fact, there is some evidence that the moon influences reproduction, sleep and mood in humans.
Research Suggests Moon Influences Reproduction Via Impact on Menstrual Cycle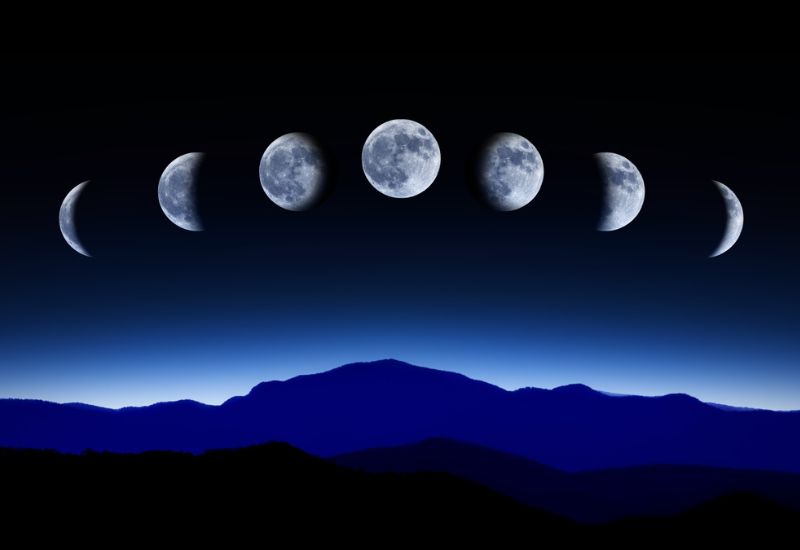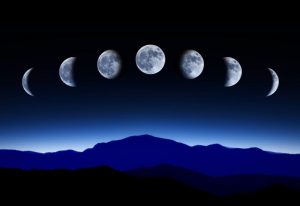 The moon's rhythmic waxing and waning takes place over a period of 29.5 days. Interestingly, the average menstrual cycle is also about 29 days, making it easy to understand how people across many cultures and times have linked the two. Even the famed scientific thinker and theorist Charles Darwin suggested a possible link between the lunar cycle and the menstrual cycle. While for many years, modern science has considered such a connection to be more mythical than reality based, a recent study offers some evidence to the contrary.
Conducted by an international team of researchers, the study was small, involving just 22 women. However, the study was also fairly comprehensive, looking over monthly menstruation start date records that covered between five and 32 years. They were able to view records across ages and seasons and patterns did emerge. For women under age 35, the average menstrual cycle was 29.4 days long. For those over age 35, that average decreased to 26.3 days.
According to the researchers, they found that women's menstrual cycles did intermittently synchronize with moon cycles; primarily with the full or the new moon. The younger women, under 35 and thus more likely to have cycles more closely matched in length to the lunar cycle, were significantly more likely to have period start dates matching the new or full moon than were the older women. In the under-35 group, 23.6 percent of the time, they started their period with the new or full moon as compared to just 9.5 percent of the time for the women over 35.
Charlotte Helfrich-Förster, a chronobiologist at Julius-Maximilians University of Würzburg in Germany, and lead author of the study, was among the study researchers theorizing that this link between the moon and human menstrual cycles may have been much stronger in the distant past and may have been gradually disrupted by the use of interior and artificial lighting.
The researchers noted that the younger women that has less nighttime light exposure were more likely to sync their menstrual cycles to the new or full moon than those that were night owls or had greater light exposure at night. They also suggested that more accumulated light exposure over time may be a contributing factor to the shortening of menstrual cycles in the above-35 age group.
How the Moon May Impact Sleep and Mood
Studies also suggest that the lunar cycle can also impact sleep and mood. A study of 852 people residing in Uppsala, Sweden, found that there were differences in sleep during the waxing and waning of the moon. As the moon grew gradually brighter during the waxing phase of the cycle leading to the full moon, the study participants did get less sleep. However, men seemed to be more affected than women, with men getting more than 20 minutes less sleep per night during the waxing phase than they did during the waning phase. Women experienced a sleep loss of just 12 minutes during the waxing period. Men also seemed to experience a higher rate of disruption to the timing of their sleep stages through the night.
The researchers were quick to point out that they haven't yet established causation. More research will be necessary to achieve that. However, they did offer theories as to how the moon could impact sleep in that way, suggesting changes to the moon's gravitational pull during different phases of the lunar cycle as well as differences in geomagnetic effects.
A 2013 study linked melatonin levels to the lunar cycle, with lower evening levels of this sleep hormone being recorded near and at the full moon, despite the study taking place in a laboratory setting that was tightly controlled for light and moon exposure.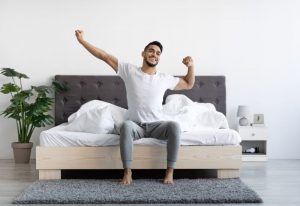 The easy link to make between the moon and mood has to do with sleep. Sleep and mood are tightly connected. Indeed, sleep disorders are commonly associated with mood disorders. Thus, if the moon impacts sleep, then it will also impact mood, for better or worse. For people dealing with mood-related disorders, such as bipolar disorder, this impact can be powerful, according to a 2018 study. In that study, the researchers linked sleep-wake cycles to lunar tide cycles, also noting that they weren't sure of the mechanisms involved. But these researchers too theorized about lunar gravitational pull or magnetic field changes having a role.
Researchers Determine There's More Yet to Learn
What the ancient thinkers and modern scientists may have in common when it comes to theories about the moon and its impact on human rhythms, cycles, health and behavior is seeing connections, but not yet understanding the mechanisms involved. When it comes to the question of whether the moon influences reproduction, there's a great deal more to learn about this exciting topic.