Scientists on the cutting edge of drug research have developed a new light-activated drug for Parkinson's patients that reduces symptoms and improves motor function. The first of its kind for Parkinson's disease, this new application method allows for drug administration at an exact location with precise and controlled timing, thereby increasing the efficacy and lowering the adverse side effects of treatment.
This newest research is the collaborative efforts of an international group of scientists, led by a research team from the University of Barcelona and headed by Professor Francisco Ciruela, one of the pioneers at the forefront of opto- or photopharmacology. Their findings have been recently been published in the Journal of Controlled Release.
Parkinson's Disease and Photopharmacology: A New Light on Treatment
More than six million people around the globe suffer from Parkinson's disease. It is estimated that roughly 50 thousand Americans will be diagnosed with Parkinson's every year. Following closely behind Alzheimer's disease, it is is the second most common neurodegenerative disease. A lifelong diagnosis, the earliest symptoms of Parkinson's include stiffness, uncontrollable tremors, and loss of balance, coordination and motor function, with cognitive decline occurring at later stages of the disease. Typically, Parkinson's affects those over the age of 50, with only a small percentage of diagnoses being younger.
While the exact cause of Parkinson's disease is unknown, it is thought to be caused by a combination of inherited and environmental factors.
Parkinson's is a degenerative brain disorder that mainly affects the body's motor system. The disease's effects on the central nervous system and motor function occur as the result of the progressive death of dopamine-producing neurons and the subsequent reduction in dopamine that follows. Dopamine is the neurotransmitter that is largely responsible for controlling our body's motor activity.
Currently, there is no cure for Parkinson's disease. Most treatments are directed at restoring dopamine levels in an effort to treat symptoms. Research has found that blocking particular adenosine receptors raises dopamine levels and may be a potential treatment for Parkinson's patients, but due to the fact that adenosine receptors are dispersed throughout the brain, it is difficult to target their precise locations.
Photopharmacology, a new medical field still in its infancy, develops drugs that can be switched on and off utilizing light cues. This novel approach allows for the site-specific administration of drugs and significantly limits side effects that arise from the treatment of off-target areas. This method also allows for controlled timing of drug release, which is an advantage when using drugs that gradually lose their effectiveness over time as is the case with levodopa, which is the most commonly used drug in treating Parkinson's symptoms.
Photopharmacology: A Bright Future For Medicine
Photopharmacology is paving new roads in the pharmacological landscape, seeing the development of new drugs and making available treatments that otherwise wouldn't be possible. Conventional pharmacology has many inherent limitations, among the most common limitations are slow and imprecise drug distribution and it's often difficult to adjust doses appropriately to fit every individual. These factors significantly restrict the therapeutic activity of any modern drug solution. Photopharmacology, on the other hand,  is a relatively new discipline in medicine that hopes to address these limiting factors of traditional treatments.
These new forms of drugs that are under development are photoactive in nature, meaning they react directly to light and can be turned on or off using light cues. This new therapeutic approach allows for medications that can be administered with better spatial and temporal precision than ever before, and it offers a new pathway for targeting hard-to-treat areas, such as the wide-reaching adenosine receptors in Parkinson's.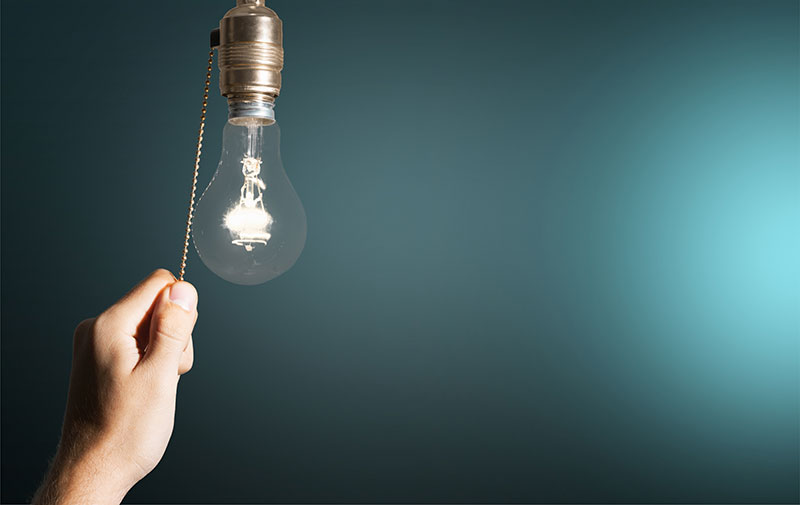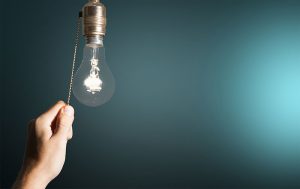 MRS7145 is one such light-activated drug for Parkinson's that is currently being developed. It is a derivative of an adenosine A2a receptor antagonist called SCH442416. The drug compound is inactive until activated with light from a particular wavelength. In the team's experimentation, a series of optical fibers were implanted into the striate bodies, the area of the brain largely responsible for motor activity, of mice and used to provide irradiation to activate the drugs. The team observed that when activated by the light, MRS7145 successfully blocked the adenosine A2a receptor protein, and as a result, the mice showed improvements in hyperlocomotion, with a significant reduction in tremors and rigidity.
According to Dr. Ciruela, "once the striated body is radiated with violet light the active drug is released and blocks the adenosine A2A receptor. The blocking of adenosine receptors has an administrating effect on the activity of dopamine (pro-dopaminergic action)." He goes on to say, "a fine time-space precision will enable manipulating the neural circuits in detail and set the functioning of those with therapeutic and neuroprotective purposes."
While this form of therapy may at first sound invasive, there are already existing treatments for Parkinson's that similarly make use of implants to manipulate the brain, as is the case with deep brain stimulation which uses implanted electrical leads to block the abnormal nerve signals that cause the symptoms of Parkinson's disease. In the treatment of certain cancers, photoactive drugs are now being used to administer targeted chemotherapy.
While their research is still in its early days, the team envision a future where therapies such as these are widely accessible and easy to use, encouraging better prognoses and improving treatments for both patients and health professionals. "With a slow release system from the photoactive drug, such as a coupled patch with a radiation system remotely controlled by a phone App, the doctor could control in a precise manner the release of the most efficient dose of the active drug in the place of action (striated body)," says Dr. Ciruela.