Getting a solid night of sleep has never been as difficult as now. An increasing number of people in the Western world are struggling with insomnia, which often presents as difficulty falling asleep. New research on sleep-promoting brain cells shows that a small group of neurons are responsible for the process of falling asleep, offering a new potential avenue of treatment for sleep disorders.
How We Fall Asleep
We've all experienced the familiar process of falling asleep. Your eyes and body begin feeling heavy; after a short time, you drift off into slumber. While our bodies and minds may feel quiet throughout this process, our brains are busy at work. Different sets of neurons are activated to change our brain waves from the chaotic activity of wakefulness to a slow and steady rhythm. This slow and steady rhythm indicates deep non-REM sleep. Different rhythms alternate throughout the night, alternating between deep sleep and REM, or rapid eye movement cycles.
During these sleep cycles, our bodies perform maintenance work such as DNA repair and flushing of toxic metabolic waste. In addition, this is the time when memories are stored. Sleep is crucial not just to feel rested in the morning, but also to both physical and psychological health.
Sleep-Promoting Brain Cells: Putting the Brain to Bed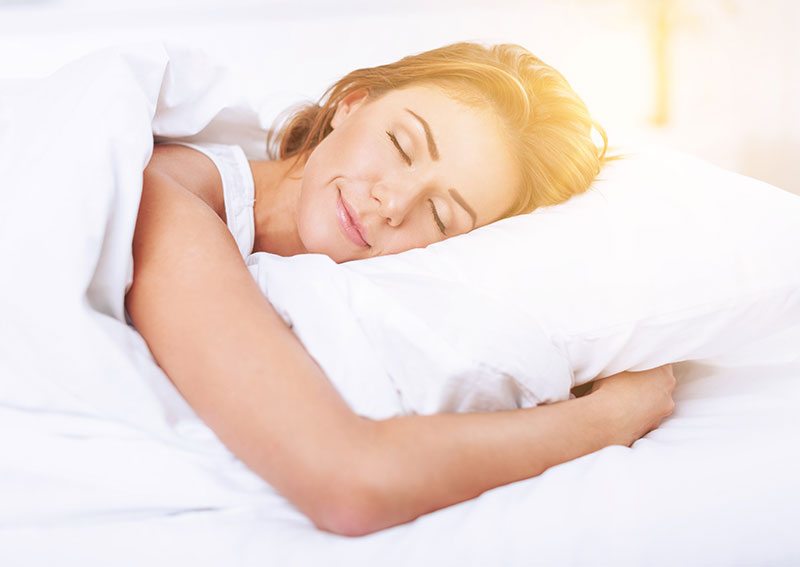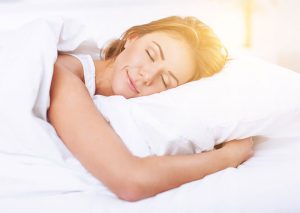 In order to understand sleep, it is important to understand wakefulness. Our brains secrete a hormone called hypocretin throughout the day, which is a signal to several areas of the brain that it is time to be alert and wakeful. This hormone is deficient in people with narcolepsy, a disorder in which people fall asleep unexpectedly during the day.
The zona increta is an area of the brain that has been linked to disorders of both sleep and wakefulness. In a recent study, researchers noted that cells in the zona increta contained a high number of cells that express the Lhx6 gene. This is significant because the Lhx6 gene is activated to suppress other neurons. Researchers then activated and deactivated this gene in the zona increta cells of two populations of mice. The mice that had these cells activated experienced an increase in sleep, even appearing to suffer from a form of narcolepsy. Mice that had these cells deactivated instead suffered from insomnia and had increased levels of hypocretin.
This research suggests that zona increta cells that express the Lhx6 gene are an important part of sleep. They deactivate cells that produce hypocretin throughout the day, paving the way for us to fall asleep. When these cells do not function properly, it becomes very difficult to fall asleep. Unlike many other areas of the brain known to affect sleep, the zona increta appears to affect both REM and non-REM sleep, suggesting it may be a target for future sleep therapies.
Future Hope for Treatment
This new knowledge may change the way doctors treat a variety of sleep disorders, including both insomnia and narcolepsy. Suppressing zona increta cells may be a potential treatment for narcolepsy, which can currently only be treated with stimulants. Activating the zona increta similarly may help insomniacs to fall asleep without affecting the natural alternating cycles of deep sleep and REM sleep. This is important because current sleep medications often interfere with sleep cycles, so that people wake up feeling tired even after an adequate amount of sleep.
These findings have the potential to affect almost every area of health for those who have insomnia and other sleep disorders. People who suffer from sleep disorders do not just feel tired. They also suffer from problems with memory, motivation and cognition. They are at a higher risk of heart disease, diabetes and a variety of life-threatening diseases. Sleep is important to almost every aspect of physical and mental health.
Getting the High-Quality Sleep You Need
Because this research is very new, there may be years or decades before therapies targeting the zona increta are released to the public. However, there are several ways that people who suffer from insomnia can increase the length and quality of their sleep. These include:
reducing light in the hour before bedtime
keeping your bedroom for sex and sleep only, rather than television, studying and other activities
going to bed and waking at the same times every day, even on weekends
avoiding caffeine, alcohol and other drugs that affect sleep
taking a melatonin supplement before bedtime
Sleep appears to be more complicated than researchers could have imagined just a decade ago. There are several parts of the brain that coordinate external cues and perform different tasks essential to falling and staying asleep. Understanding more about these processes and how they work together may soon allow us to treat people who struggle to get the rest they need.