Most people have what they consider an "ideal sleep temperature." Whether you are the type to kick off covers and eschew socks or the kind who cannot get warm and cozy enough, you probably have a preferred degree of warmth that you need for sound slumber.
Although we all have a different favorite temperature for bedtime, there are a few commonalities when it comes to temperature and sleep. For example, most people feel a little colder when they are beginning to get tired and sleepy. Why is this? The answer lies within our circadian rhythm; one of the oldest salient features of life.
How Your Environment Affects Sleep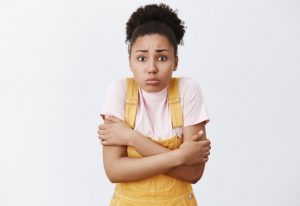 Until recently, most humans assumed that we are in control of when we sleep. You begin to feel tired, you lie down and the sleep simply comes. Now, however, we know that the process of falling asleep is much more complicated.
Your environment determines the quality of your sleep, as well as whether you fall asleep in the first place, to a staggering extent. For one thing, light levels play a huge role. When your retinas sense light, they send signals to the hypothalamus of your brain. This results in making less of the hormones that help you to sleep (like melatonin) and more of the ones that keep you awake.
Although light is the best known and most studied influence on sleep, there are other factors as well. When you eat appears to play a role in regulating your circadian rhythm and sleep-wake cycle. Surprisingly, the temperature around you also appears to play a role.
As mankind evolved, our bodies evolved to fall asleep when night fell. This meant sensing all of the changes around us in the evening and responding with an increase in the biochemicals that help us to enjoy quality slumber. In most cases, nightfall comes not just with a decrease in light, but a decrease in temperature as well.
Links Between Temperature and Sleep
We are taught that the ideal human body temperature is 98.6 Fahrenheit. However, this is merely an average. Most people are a degree or two warmer or cooler than this. In addition, all of us have we all experience body temperature variations throughout our day.
Just before we wake up, our bodies turn on the thermostat. Our average body temperature begins to rise, reaching a few degrees higher than normal by early afternoon. From here, we slowly cool down as we approach bedtime, then continue to cool down as we sleep. Just before dawn, we begin the gradual warming process once again in preparation for another busy day.
There are several ways our internal clocks control temperature. When we are in REM sleep, our bodies stop heating effectively, leaving us to absorb the temperature around us. This cooler temperature is not a reason to bundle up; several studies have found that we actually sleep better when we are cold. In addition, heating up your body appears to signal to your internal clocks that it is time to awake and be active.
However, these changes in temperature are slight — representing just one to three degrees over several hours. If you find that you often feel cold when you are tired, there is a good chance you are waiting too long to go to sleep. Even if you are keeping super-human hours, your body temperature continues to drop as late night approaches.
What is the Best Temperature for Sleep?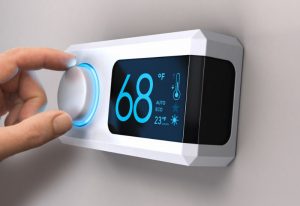 It's clear that our bodies think cool temperatures mean sleepy time. However, most of us have a bed full of blankets and other items intended to keep us warm. What exactly is the right temperature for slumber?
According to experts, the best room temperature for a bedroom is between 60 and 67 degrees. This allows you to curl up with warm pajamas and a blanket while maintaining the slightly lower body temperature needed for optimal sleep. If you feel too chilly at this temperature, considering adding another blanket that you can shed when needed.
Sleeping at a warmer temperature may feel cozier, but it actually can keep you from getting the rest you need. Studies have linked insomnia to a higher body temperature, particularly to maintaining a higher temperature at night rather than cooling by several degrees. Your evening cool-down is essential to going through the sleep cycles needed to get restful slumber and maintain a balanced circadian rhythm.
Adjusting Your Life to Get the Sleep You Need
If you are having trouble falling asleep, changing your environment may be the answer. It is important to sleep in a cool, dark room. This may require a little forethought, but it will be most effective. In general, the more cave-like the room, the better you will sleep. A dark and cool place is ideal for falling asleep and for getting the most restful sleep possible. Although it can be difficult to rearrange your life, the payoffs — quality sleep and better health — are well worth it.