A healthy circadian rhythm is a key element of overall health and well-being. Our bodies are run by a circadian rhythm, an internal clock consisting of 24-hour cycles. This intuitive mechanism governs a variety of processes from sleep to the body's metabolism. If the internal clock gets out of sync, there ist an increasing risk of developing diseases. In fact, the World Health Organization has proclaimed that disturbed rhythms are a probable carcinogen.
Disrupted Circadian Rhythm and Lung Cancer
A recent study, published in the popular journal Science Advances, describes that when the circadian clock goes haywire, a cancer signature gene called HSF1, which can trigger lung tumors, is implicated. The lungs are subject to tight circadian control and appear to be particularly vulnerable to a disrupted biological clock. The researchers believe it may be possible to target HSF1 with a drug treatment to prevent tumors in people with disrupted circadian rhythms. These results are of particular importance for people who have changing working hours or do shift work, since these conditions often lead to interrupted circadian rhythms.
Lung Function Most Effective in the Afternoon
Circadian rhythms, which repeat themselves in 24-hour cycles, can also have significant impact on a person's lung function and ultimately help determine the best time of day to administer drugs and therapies.
Research suggests that lung function has a very natural circadian rhythm. It peaks in the late afternoon and is lowest around noon. This is especially important in terms of how much energy we have and when certain activities are best performed.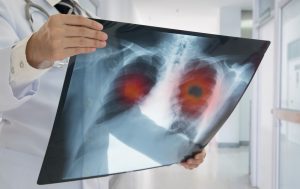 One study looked at how lung function fluctuated during work hours from 8 a.m to 5 p.m. Over a 5-year period, 4,835 patients underwent multiple breath tests and were divided into nine groups based on the time of day the test was performed. The results of the FEV1/FVC and total lung capacity tests were compared over nine time intervals. It turns out that the general airway resistance of the patients was most pronounced around 12 p.m., but reached its minimum between 4 p.m. and 5 p.m. Even though many people tend to feel tired and lazy in the late afternoon, they could perform perfectly, since lung function seems to be at its best at this time.
Therapy Potential for People with Respiratory Diseases
Circadian rhythms may also have a major impact on how patients with respiratory disease respond to certain therapies. This also applies to the administration of asthma medication, which according to this research should not take place around the clock but at specific times, preferably at noon when lung function is at its lowest. Extubation, on the other hand, may be best in the afternoon, since this is when the lungs are working most effectively and patients are better able to work independently. This research is important because it allows doctors to tailor their treatments to better take care of people with respiratory conditions.
Disrupted Circadian Rhythm of the Lungs in Preterm Infants May Increase the Risk of Influenza Later in Life
Other research suggests that the 24-hour rhythm also has  impact on people who were born as premature babies. Disruptions in circadian rhythms in lung cells may explain why adults who are born prematurely are often at higher risk of severe influenza infections. Premature babies often struggle with serious health problems after birth and need a lot of oxygen to breathe on their own. In severe cases, lifelong negative consequences can result. If the baby gets too much oxygen, lung damage can occur, making affected people more susceptible to severe flu infections later in their life. Research has shown that mice that contracted the flu while going to sleep at dawn were more likely to survive. This suggests that the ciradian rhythm, which regulates daytime and nocturnal activities, may offer some protection against influenza.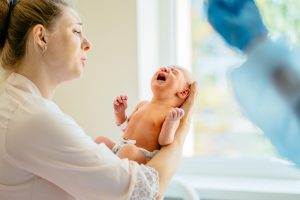 The team of experts first showed that the time of day the mice were exposed to the flu did not affect susceptibility to infection in adult mice given high levels of oxygen as newborns. This indicates that these mice had lost their circadian clock-based influenza protection. The researchers wanted to find out if the circadian problems only affected those lung cells that had disconnected their own circadian clock from the brain clock. To do this, they removed a key circadian clock gene called Bmal1 from the lung cells of normal adult mice. They eliminated the gene in the same lung cells that are damaged by high oxygen levels in newborn mice. As with the mice exposed to high levels of oxygen as newborns, the adult animals with the gene-deleted gene were equally susceptible to influenza at dawn or dusk. This research is important because it could lead to potential new treatments with the aim to improve the circadian health of adults who were born prematurely.