There was a time in history when being thin was the norm, and carrying around a few extra pounds was associated with wealth and prosperity. In modern times, however, most people would do (almost) anything to shed those few extra pounds. Lately, much research has been done on meal timing and fasting, bringing to light the discovery that when you eat may be just as important as what you eat. The most recent research suggests that meal timing curbs appetite and that limiting food consumption to a certain window of time earlier in the day may be the key to keeping off extra weight.
New Evidence Suggests Meal Timing Curbs Appetite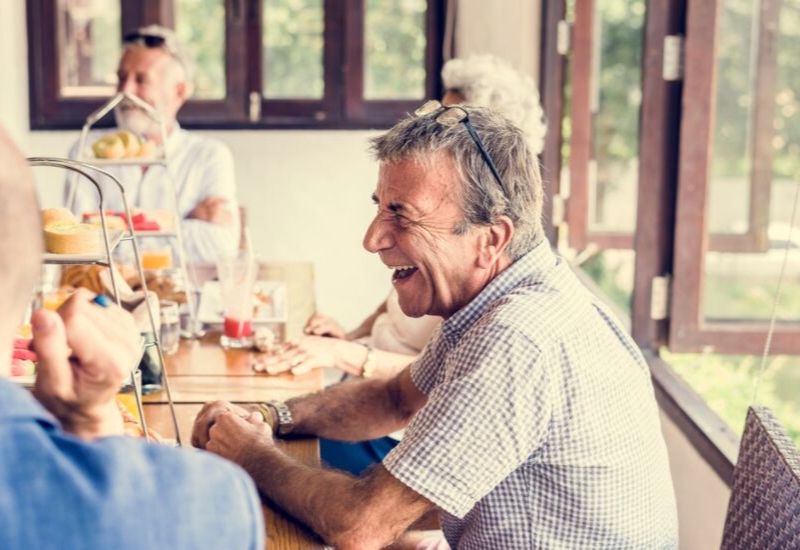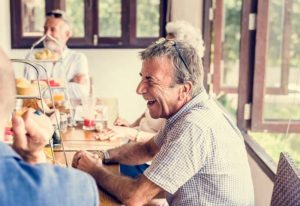 A new research paper published in the journal Obesity appears to challenge a lot of what we previously assumed was true about weight loss and diet.
In the study, researchers looked at two groups of people who were trying to lose weight. Both groups were given the same three meals every day. One group was put on an early time-restricted feeding schedule in which they had their first meal at 8 a.m. and their last meal at 2 p.m. They then went 18 hours without eating until breakfast the next day. The other group was put on a less-severe eating schedule, eating their first meal at 8 a.m. and their last meal at 8 p.m.
Researchers took blood and urine samples throughout the experiment. On the fourth day, all study participants also underwent metabolic tests. Participants were also asked to rate their level of hunger, fullness and other subjective variables throughout the day.
At the end of the experiment, it was found that the participants who ate on an early time-restricted schedule reported far less hunger throughout the day. In addition, they had lower levels of the hunger hormone ghrelin in their blood. They also burned more fat over the course of the experiment.
What Does This Mean for Fasting Diets?
Fasting and time-restricted eating diets are gaining popularity these days. Many people feel that these diets help them to lose weight without feeling hungry or deprived. However, opponents argue that the weight loss resulting from these diets is simply due to eating fewer calories. After all, it is difficult to eat as many calories in a six- or eight-hour window as you would normally eat in an entire day.
This recent study challenges that assumption because both groups of people ate the same number of calories. Despite this, the group with restricted eating times reported less hunger and burned more fat.
Another important variable in the recent experiment is the exact timing of meals. Participants in the time-restricted feeding group ate their meals extremely early, finishing their last meal in the early afternoon. Eating later in the evening and night has been shown to have several drawbacks, so the benefits exhibited in the recent study may have been due to simply eating earlier in the day rather than to the 18-hour fasting period. In addition, eating late at night can interfere with sleep, having negative effects on the circadian rhythm.
Meal Times and Weight Loss: Is Timing the Key?
This new study adds to a growing body of evidence that timing is very important in human diet and nutrition. Our ancestors likely underwent regular periods of fasting, as food had to be collected or hunted. Midnight snacks were likely a rarity in ancient hunter-gatherer societies.
Although there is still a great deal to learn about how meal timing affects our health, a few things are clear. First, people who eat late at night are more likely to have a higher BMI and a higher body fat percentage. This may be due to disturbances to the circadian rhythm, which are linked to changes in metabolism.
Many people who utilize an intermittent fasting or time-restricted eating schedule choose to place their eating window later in the day. However, there is good evidence that breakfast truly is the most important meal of the day. Skipping breakfast has a variety of negative effects, including weight gain. If you are trying to lose weight using time-restricted feeding, the current evidence suggests that you should choose early mealtimes rather than late ones.
Is There a Hack for Losing Weight?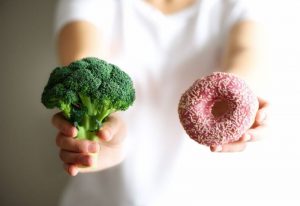 We live in a time of unprecedented stable food supply. However, the foods that are cheap and widely available are not always the best ones for our health or our waistlines. As a result, many people are looking for an easy way to shed a few pounds.
Although an early time-restricted feeding schedule may assist with curbing hunger and burning fat, it is not a miracle diet on its own. You will still need to eat only the amount of calories that you need and make healthy food choices. There is no diet that will help you to escape the consequences of a poor diet or one that has excessive calories.
For many people, hunger is the greatest barrier to losing weight. If this is the case for you, an early time-restricted feeding plan may be the best option. As seen in this new study, the timing of your meals can have a measurable effect on how hungry you feel throughout the day. Although it is not a "magic bullet," this small advantage may be enough to get you on the path to weight loss and a healthier life.